With only about 30 days left until our trip to Atlanta for
Dragon*Con
, I've been thinking about what costumes to take. I made this mini top hat to go with my tiered bustle skirt.
Supplies:
Thin cardboard, such as a cereal box
Disposable party cup
Felt ( I use wool felt or a wool blend for all of my projects)
Fabric for hatband
Decorative ribbons, feathers, or charms
Embroidery floss that matches the color of the felt
Strong glue
Pattern: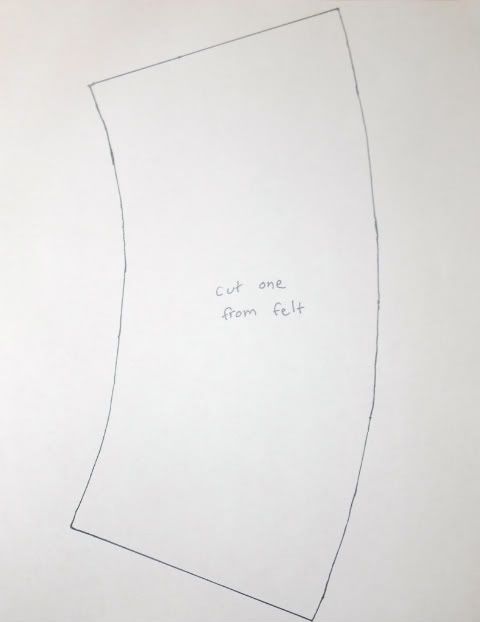 1. Copy the patterns as letter size paper.
2. Trace the circular pattern onto a cereal box and cut out. Cut just inside your tracing line, so that the cardboard is just a tiny bit smaller than the pattern.
3. Cut two circles from felt. This can be accomplished by pinning the pattern to the fabric or by tracing the pattern with a white pencil, if you are using dark fabric, or a regular pencil for light colored fabric. Cut out the felt for the side band of the hat in the same way.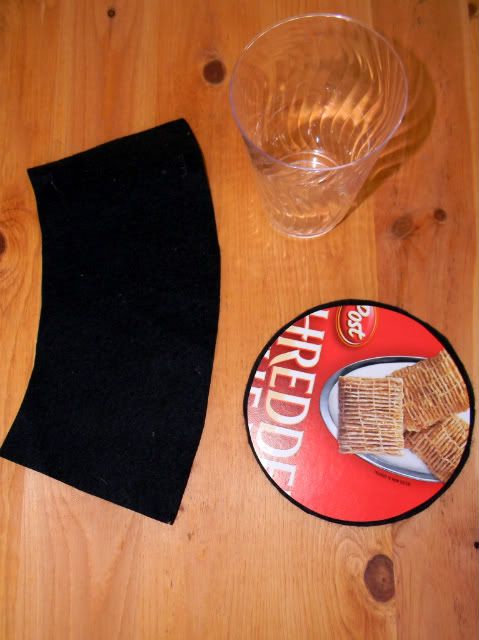 4. Glue the side band felt to the cup, overlapping the edges.
5. Cover the bottom of the cup with glue and center the cup on one of the felt circles. Press the cup down firmly to make it stick. Let dry.
6. Use " whip stitch" to attach the bottom edge of the felt around the cup to the large felt circle. The stitches can be pretty far apart, since they won't really show.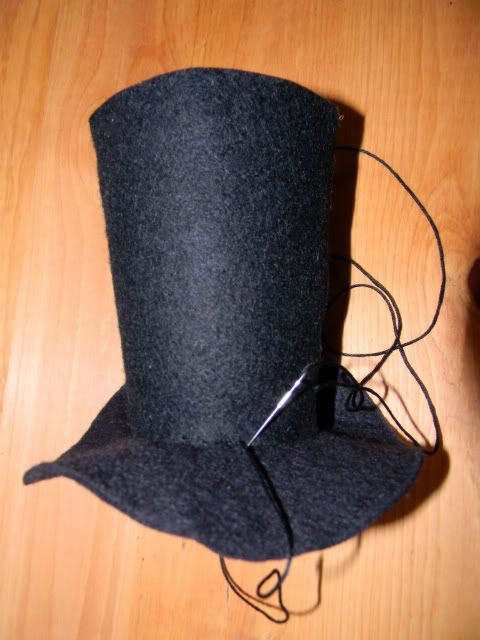 7. Turn the hat upside-down on a piece of felt and trace around the top to make the proper size circle for the top of the hat (crown tip). Cut out the circle and sew it to the hat using a
blanket stitch
.
8. Turn the hat upside-down and lay the cardboard circle on top of the large circle that is sewn onto the hat. Then place the other large circle on top of the cardboard and blanket stitch around the edge of the two felt circles to make the hat brim.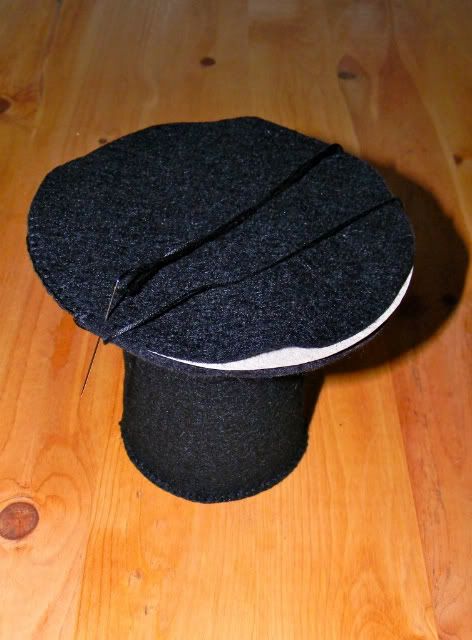 9. At this point, you get to make some of your own artistic choices. A hair clip or comb can be sewn onto the bottom of the hat to hold it in place. It can be sewn or glued onto a headband, or an elastic band that can function as a headband. I chose to glue on a ribbon that can be tied under my hair and to sew on a comb to help hold the hat in place.
10. Decorate the hat.