Since Blaze got a new bike for Christmas, I wanted the little girl I babysit for to have one too, so they could ride around together.
I found this one at a moving sale:
At first, I was just going to give it to her like this, but the more I looked at it, the more I wasn't satisfied with the way it looked.
So, I painted it and added leather handlebar grips and seat cover. I also added some decorative touches, like a compass and a bike horn. Now, this is a ride that seems more suited to the child.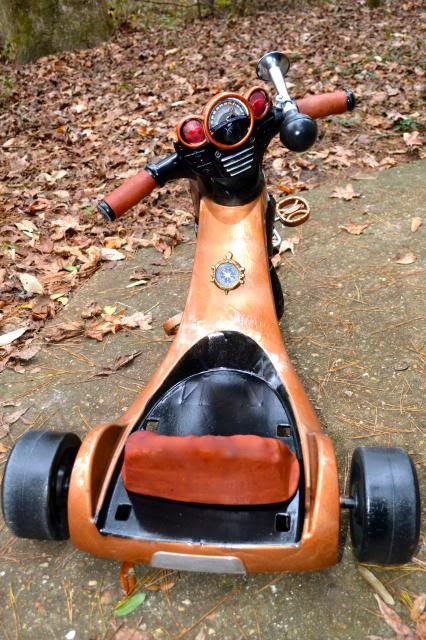 We gave her the bike today. She doesn't know how to pedal yet, but she did try.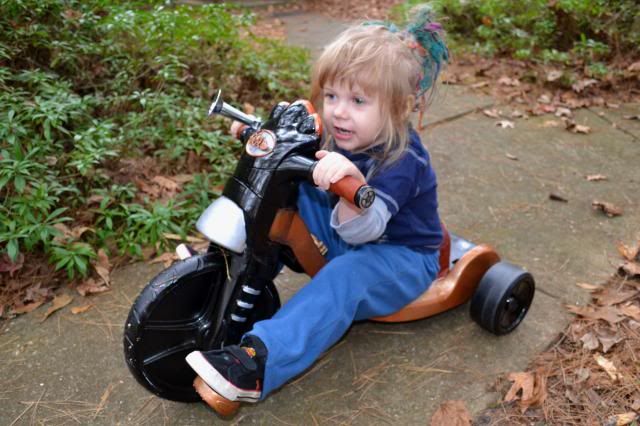 The buttons were fun to play with.