I realized yesterday, after taking pictures of Blaze in his latest steampunk costume, that this was the 5th year that we had done an autumn photo shoot of Blaze in a new steampunk costume.
It was early September of 2009, when Blaze was 8 years old, that he heard the song "Airship Pirate" by Abney Park for the first time and asked me if he could be an airship pirate for Halloween. That request resulted in these pictures being taken shortly before Halloween that year.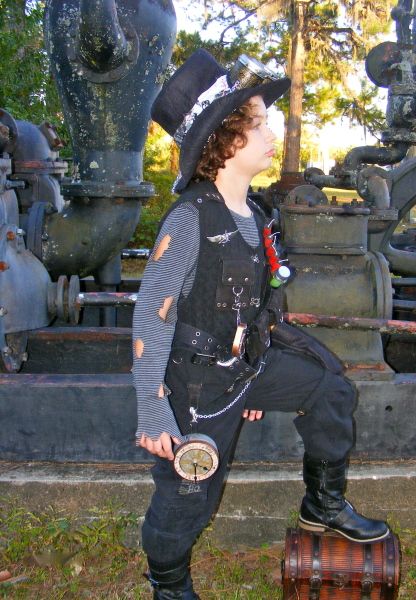 By the following year, he had discovered the movie
Steamboy
and he wanted to be Ray Steam for Halloween.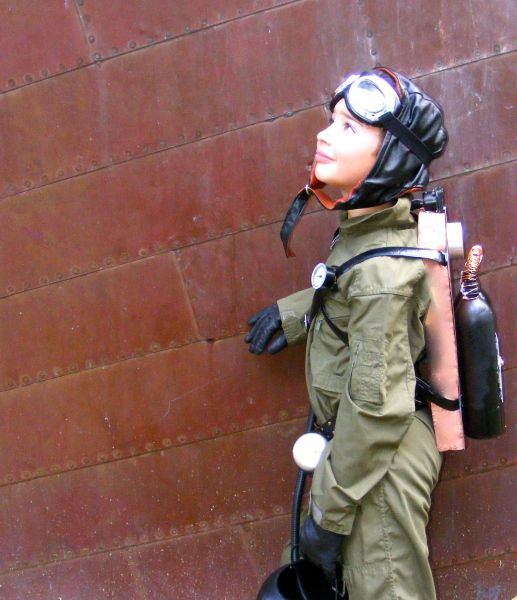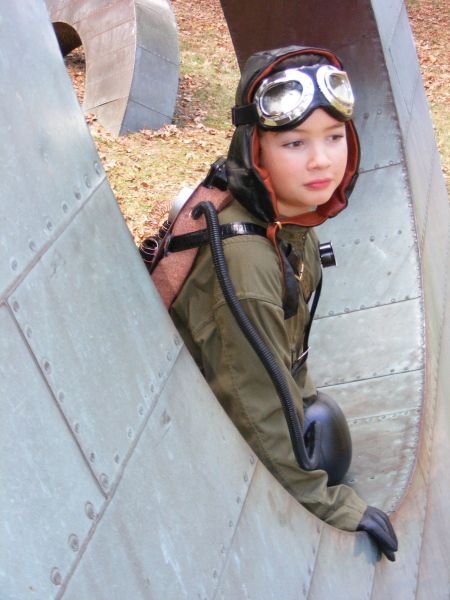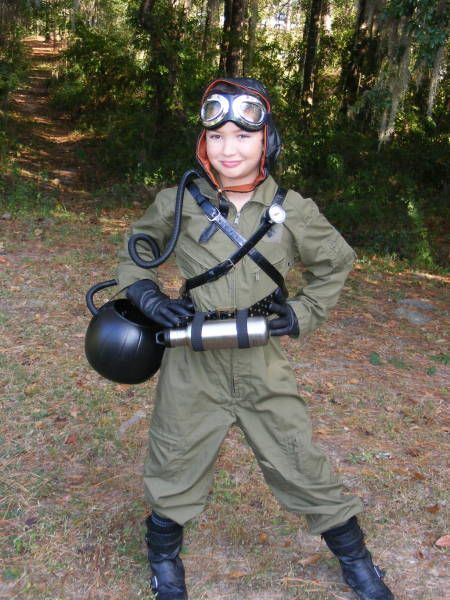 When he was 10, he asked if he could be a steampunk cowboy. As far as I know, he had never seen anything like that, he just thought it would be cool. We watched Wild Wild West and looked at the artwork of Cheyenne Wright, then came up with the Tesla Ranger costume. We also followed Robert Brown's video directions for painting stripes onto solid colored pants.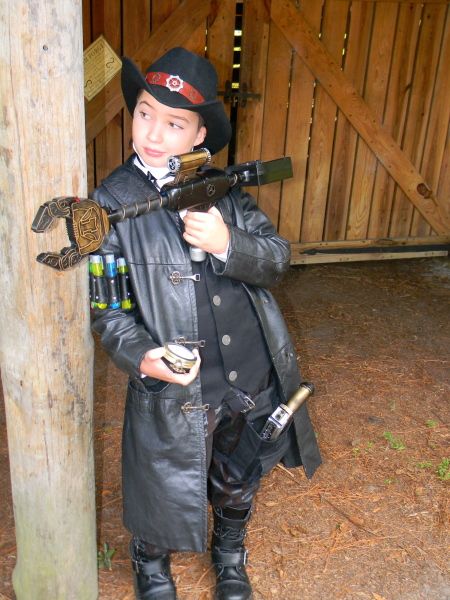 Last year's photo shoot had nothing to do with a Halloween costume, since he had decided he wanted to be a red ninja for Halloween, but was instead prompted by a story that his oldest sister had written about the airship pirates. The idea of the pirates throwing a garden party, in an attempt to fit in with their respectable neighbors, seemed like a fun idea. Also, Blaze had a new vest with matching tie from the vintage store in St. Augustine. Blaze (the story character) really enjoys things that go "boom!" and can't help showing off for the guests.
This year, we took our pictures earlier than usual, because I thought it would be nice if Blaze had one new costume to wear to Dragon*Con (Labor Day weekend). This is the inventor's costume: