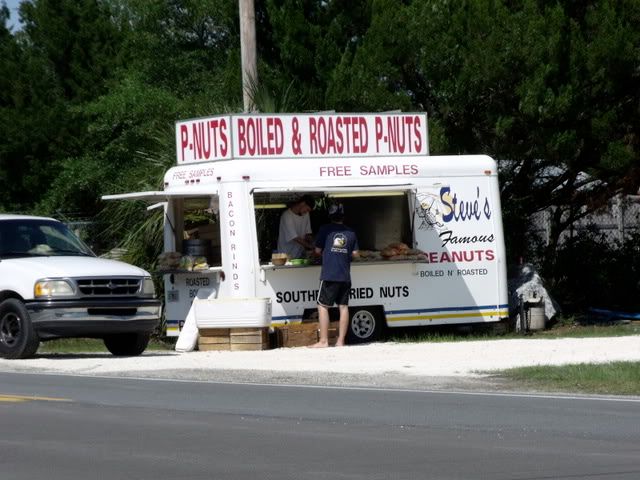 For many Floridians, boiled peanuts are a staple food. They are sold from stands like this one, or just from the backs of pick-up trucks along the highway. Even though we have been here about 6 years, I am not really a Floridian and do not like boiled peanuts. I think it must be an acquired taste. The kids at the school where I work, act like I'm nuts when I pass up their offers to share the boiled peanuts they have in their lunches.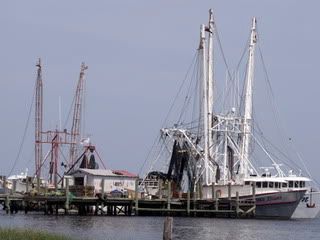 Along the coast, shrimp are a big industry.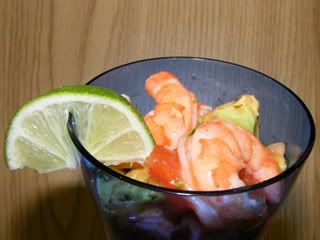 DH has made this wonderful shrimp dish several times recently, because it's too hot to cook and this requires no cooking. He places the pre-cooked shrimp in a bowl with homemade salsa and lets it sit in the refrigerator for a while to marinate. Then, just before serving, he adds diced avocado.
For my son, the staple of his diet is popcorn with butter and nutritional yeast,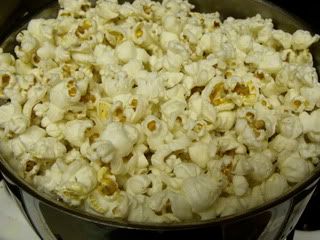 and when my oldest daughter is here, we can never have enough oranges.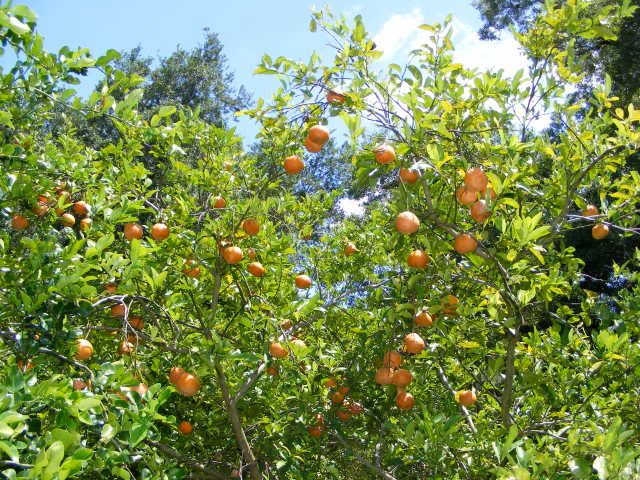 We also live only a short walk from the University of Florida orange grove.
I hope you are all hungry, because there are many more participants for this movable feast listed at
Spain Daily