I have been baking and the house smells wonderful. One of the treats we will be having later today, as part of our New Year's Eve celebration, will be orange shortbread cookies.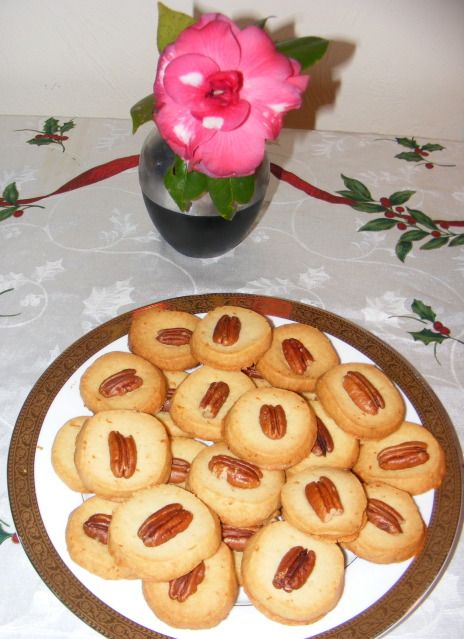 Orange Shortbread Cookies
1 Cup butter, softened
3/4 Cup powdered sugar
1 teaspoon grated orange rind
2 teaspoons frozen orange juice concentrate
1 3/4 Cups unbleached white flour
pecan halves
Pre-heat oven to 300 degrees F.
Cream butter and sugar together with an electric mixer. Add orange zest and juice concentrate. Beat. Add flour and beat until a dough is formed. Roll the dough into a log shape and cover with plastic wrap. Refrigerate 30 minutes - 1 hour, until the butter in the dough has set up. Cut the "log" into 1/2 inch slices and place on a cookie sheet. Press a pecan half into the center of each cookie. Bake for 30 minutes.
Makes about 2 dozen cookies