I hadn't been giving Easter much thought until Thursday, when I decided to go digging around in boxes, to see what decorations I could find. I rediscovered the large inflatable bunny, that I bought for Blaze when he was a toddler.
The bunny and a vinyl table cloth were the only decorations I could find, but I think that's enough. The children have been having a great time bunny wrestling.
Yesterday, Blaze dyed a dozen Easter eggs.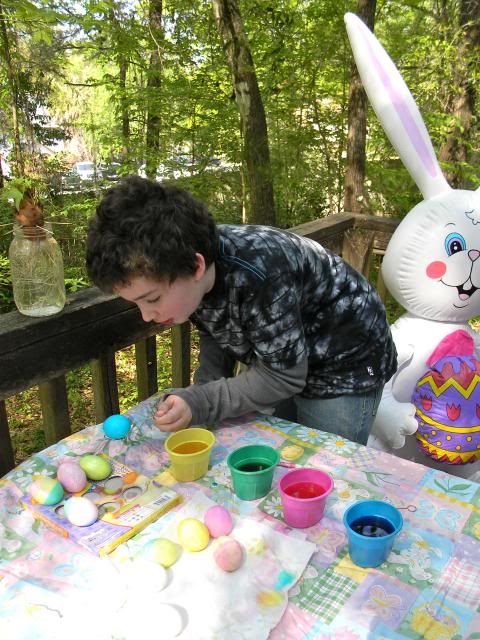 I made my own silly food decorating and made spinach calzones that looked like Easter eggs (using a mixture of milk and food coloring to paint the dough, before baking).
Here is a link to the calzone recipe:
http://overthecrescentmoon.blogspot.com/2010/09/spinach-calzones-vegetarian.html