This week, and probably next, Blaze will be learning about nouns. I really believe that learning the rules (however inconsistent they may be) of the English language, will help him to speak better, as well as, write better. This choice of lessons is also a response to a disagreement that I had with a teacher a few days ago. The teacher claimed that it was impossible for "right brained" people to learn grammar. Ula, who has taken education classes much more recently than the teacher, says it is not impossible, the lessons just must be taught differently. So, yes, Blaze is my test subject. He is the most "right brained" person I know.
We will be using some worksheets, but we will also be using games, songs, and videos, so that the subject can be learned using as many senses as possible.
School House Rock Noun Song:
A More Modern Noun Song:
I just recently discovered this website full of free elementary level worksheets in all kinds of subjects:
http://www.superteacherworksheets.com/index.html
I'm using some of the grammar worksheets this week. Blaze will be working on the identification of nouns and the children at school will be learning about commas.
There are also some good, free grammar worksheets here:
http://www.tlsbooks.com/englishworksheets.htm
There are some simple, free, printable mad libs at this site:
http://www.classroomjr.com/printable-mad-libs-for-kids/
We also will be using pages from this grammar "ad lib" book for beginning readers: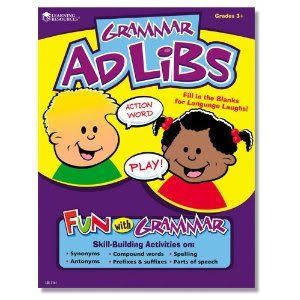 We have already done some cutting and gluing to go with this theme, by making this wall display out of large construction paper letters and pictures that we found on-line or cut out of magazines.
People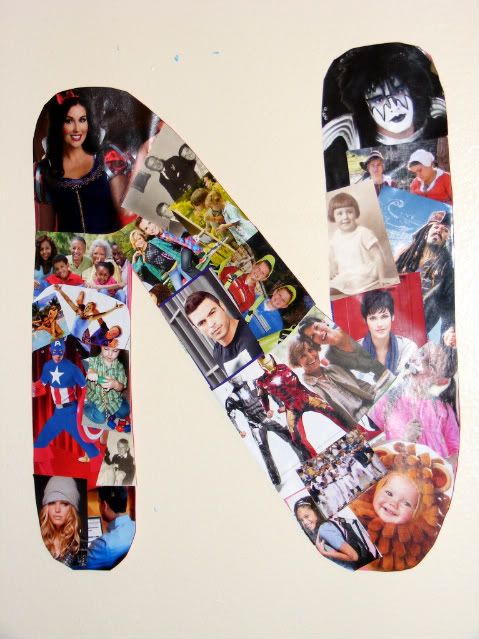 Places
Things
Ideas