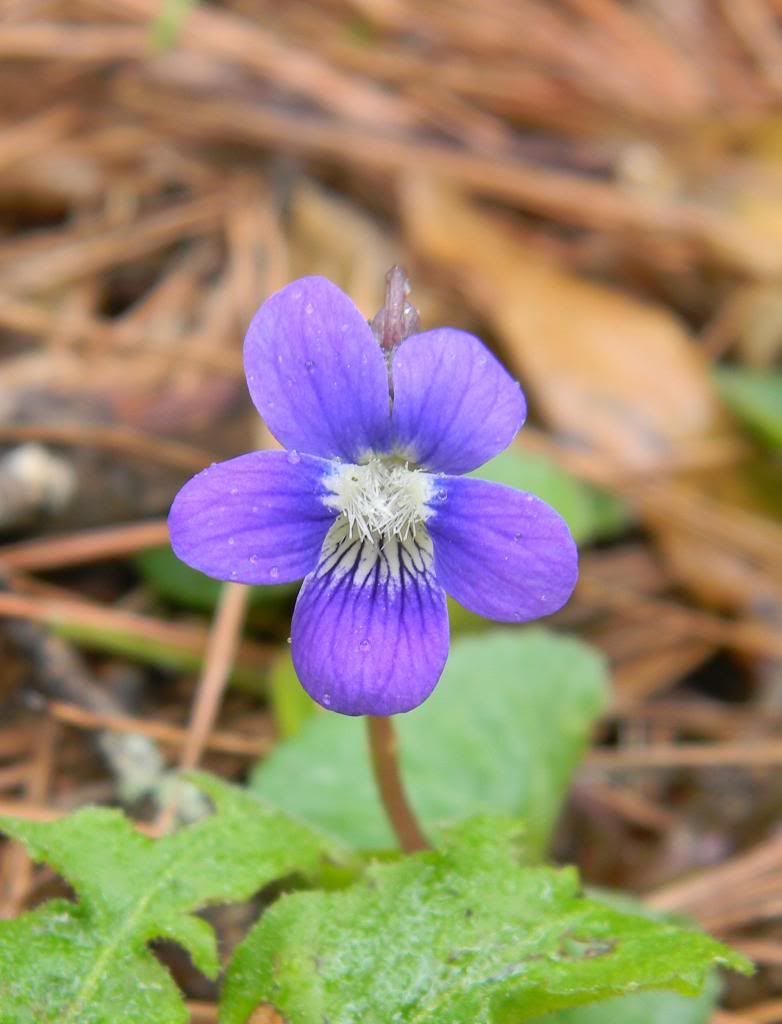 Old fashioned candied violets are elegant looking, easy to make, and a sign of Springtime. Also, they make a great excuse to get out of the house and take a long walk.
1. Wash the violets (leave the stems on, it will make them easier to handle).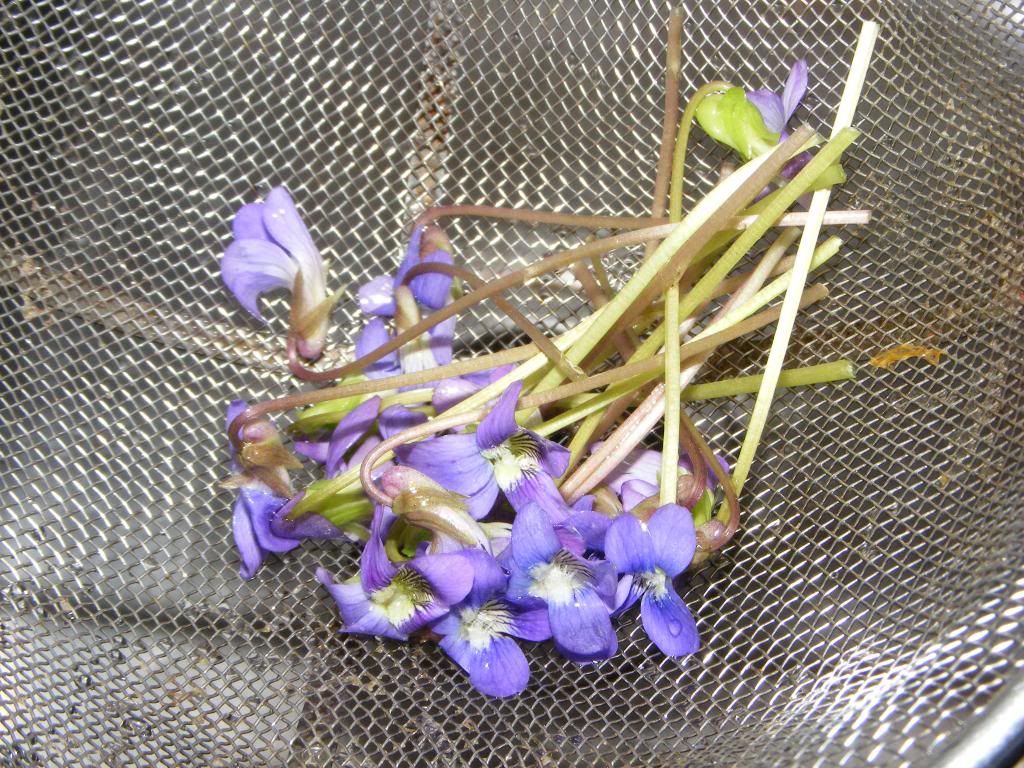 2. Dry the flowers on a paper towel, placed over a wire rack for good air circulation.
While the flowers are drying, set out a bowl with one egg white in it. The egg white needs to come to room temperature.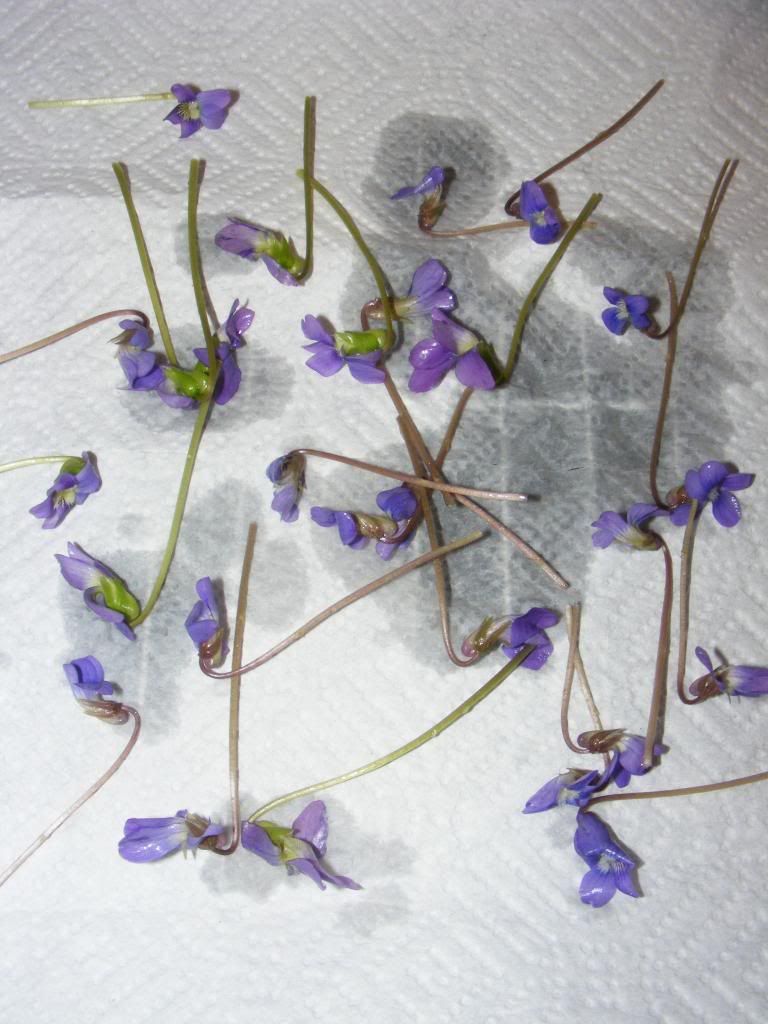 3. "Paint" egg whites on the flower petals, both the tops and bottoms.
4. Dust the flowers with super fine sugar. Make sure to sprinkle the sugar on both the top and bottom sides of the petals. After they are well coated, snip off the stems. Let dry for 24 hours before using.
We used ours to decorate miniature lemon cupcakes.