DH worked at Moundville while he was working on his masters degree at the University of Alabama and he had often mentioned wanting to visit, so that was the final stop on our return trip from Minnesota.
The museum is small, but beautifully put together.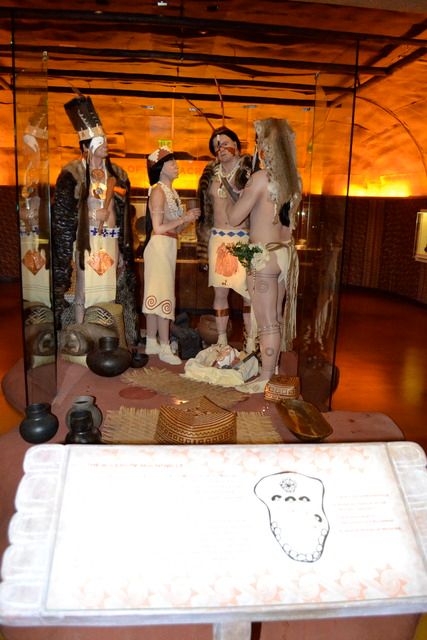 The mounds that the natives built are impressive. DH said that when he worked here, the building at the top of this mound was open to the public and contained a life-sized diorama, but the park had trouble with vandalism and it is no longer open.
It's quite a climb, but the view from the top is spectacular!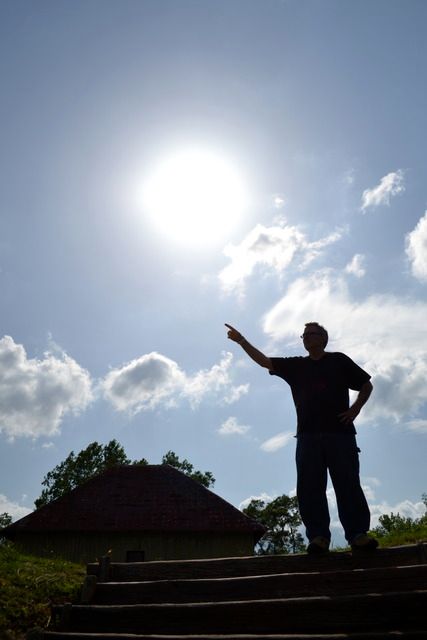 Blaze was very interested in earth lodges.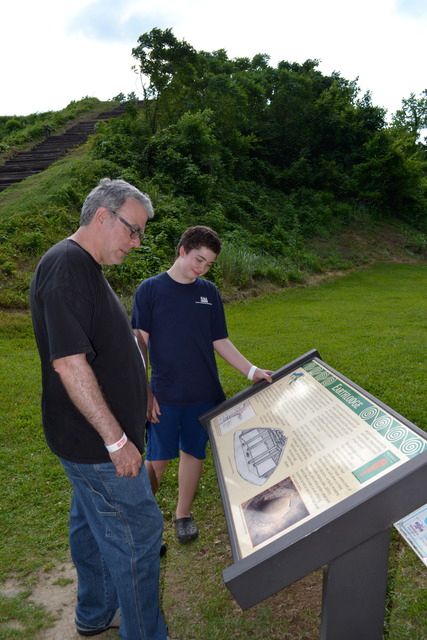 Close to the river there is a cluster of small houses with life-sized dioramas of daily life.
For more information about Moundville:
http://moundville.ua.edu/moundville/