I have been working on additions to the collection of steampunk Christmas ornaments that I started last year.
Since making the Halloween ornaments with Blaze, I have become a huge fan of Crayola Model Magic as a medium for ornament making. It weighs almost nothing and I can paint over it or use Rub'n Buff on it. These ornaments were all made using Model Magic. The large one was cut out with a cookie cutter. After it was dry, I rubbed it with antique gold Rub'n Buff and added a scrapbook sticker as the decoration in the middle. The two hearts were made using the silicone molds that I had made as soap molds (
http://overthecrescentmoon.blogspot.com/2012/05/making-molds.html
).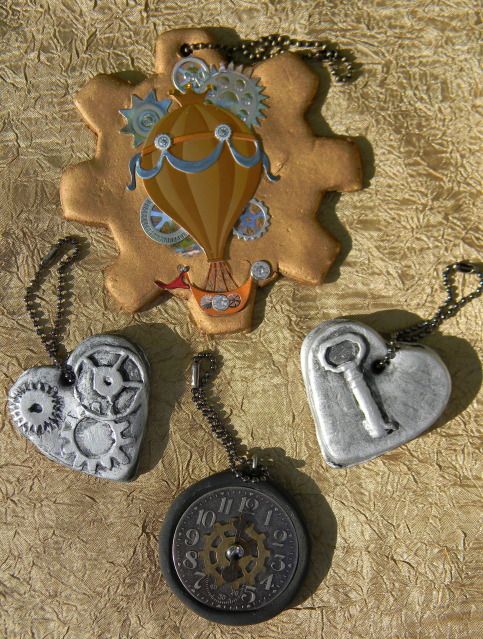 I have also been building little scenes in glass ornaments and bottles.
This little bottle is an ornament for the tabletop tinsel tree in my son's room.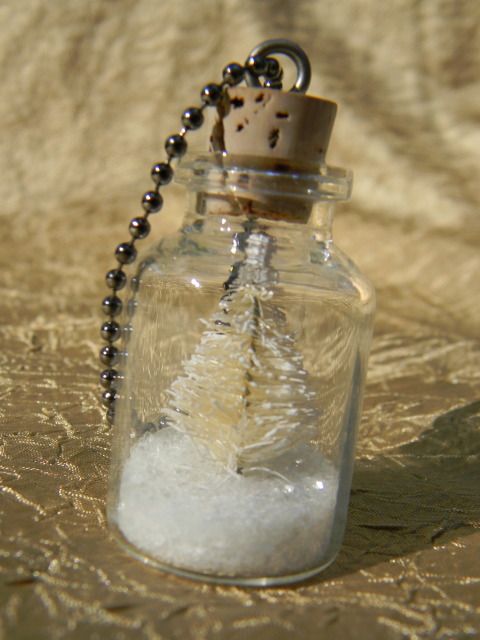 This larger ornament will be for a real tree, which we don't have yet, in our living room.
The little tree in Blaze's room is now all decorated.
I've also been adding items to my Steampunk Christmas Pinterest Board. There is lots of steamy holiday decorating inspiration there, from all over the internet:
http://pinterest.com/lisarooney/steampunk-christmas/