Yesterday, Blaze and I did a little antiquing at the resale shops and we each came home with a wonderful find.
For me, a brass tea kettle, that comes with it's own creamer, sugar bowl (or cup), and a lid that is also a bell.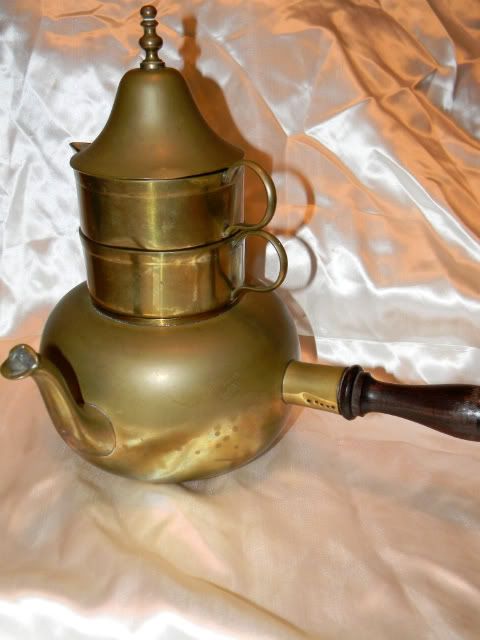 For Blaze, a cast iron Roman chariot, just the right size for the bendy dolls.