I have already finished the hats that will go with our Halloween costumes this year.
I'm going to be Mary Poppins. I found the hat at a vintage store in downtown Gainesville and added flowers from the dollar store.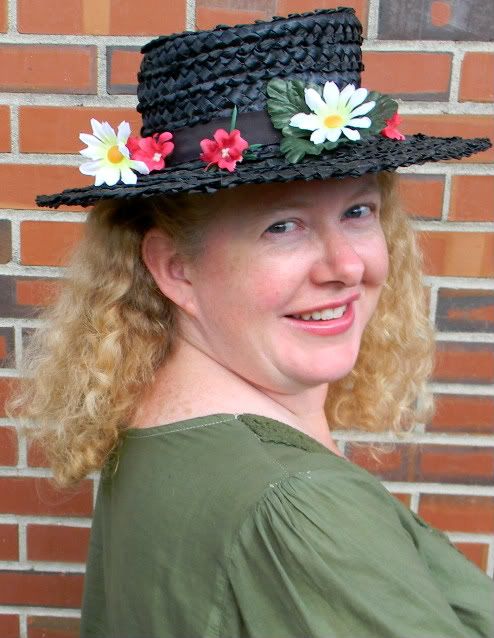 Blaze has decided to be a steampunk cowboy.
Our favorite inspiration pictures for this costume are these:
(
http://www.comicartfans.com/gallerypiece.asp?piece=735557&gsub=98256
)
The movie version of Wild Wild West wasn't very good, but Will Smith's look for the video was awesome.
(
http://www.arcanetimes.com/?p=399
)
Blaze was really excited by the idea of a Tesla Ranger, enforcing the laws of science and fighting the robot menace in the wired West. So, last night after he went to bed, I made a special hatband for his cowboy hat.
The gears are a way for him to count coup, each one was taken from a robot he destroyed.