The little beach along the St. Johns River where the archeology students go to cool down (a short walk from the Kingsley Plantation).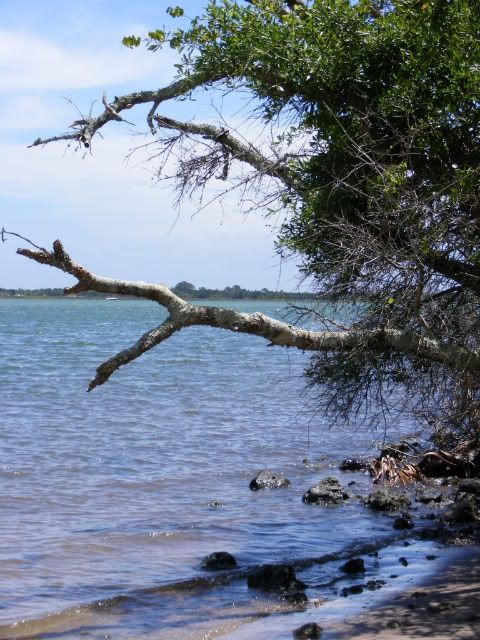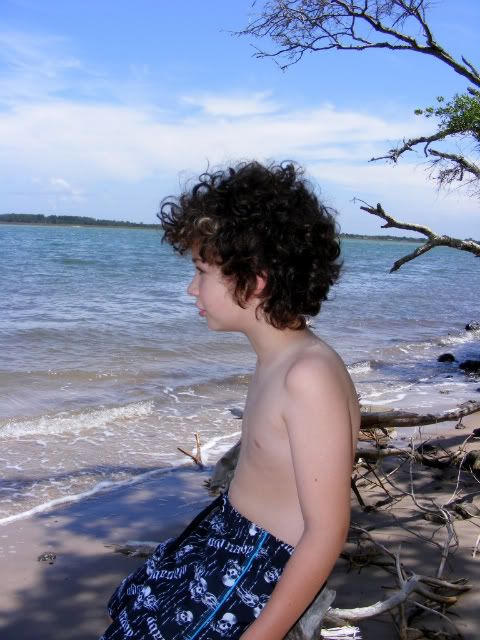 Blaze and DH played in the water for a short time, but I don't swim in river water. It maybe a silly irrational fear, but I had a couple bad experiences with rivers as a child and I don't like swimming in them unless they are so clean that I can see the bottom. The St. Johns also made me a bit nervous because there was so much motorboat traffic that it felt a bit like I was letting my child play in the road.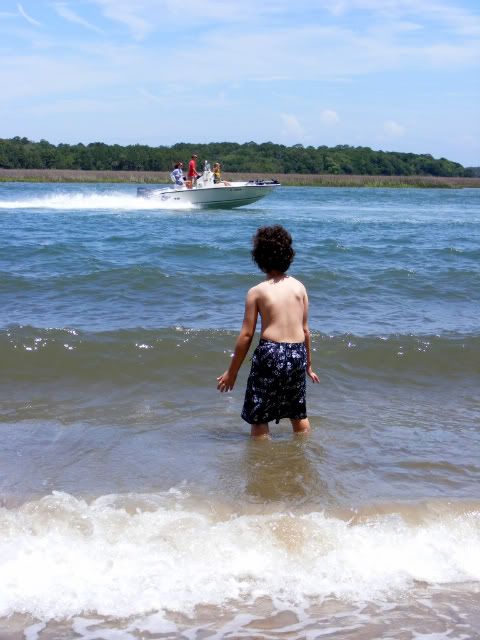 So, we moved our swimming outing to Little Talbot Island and the Atlantic Ocean.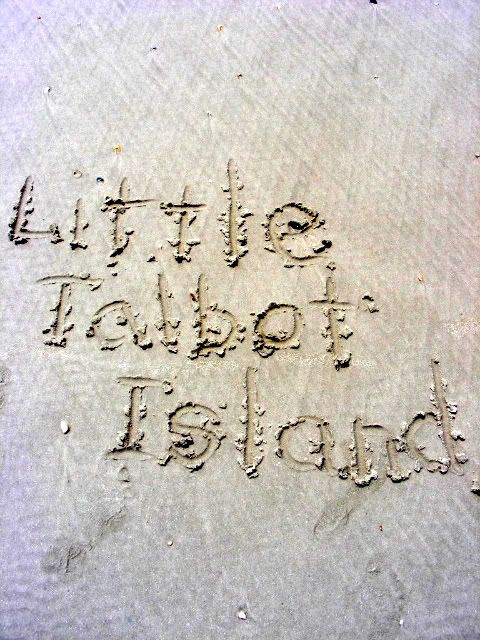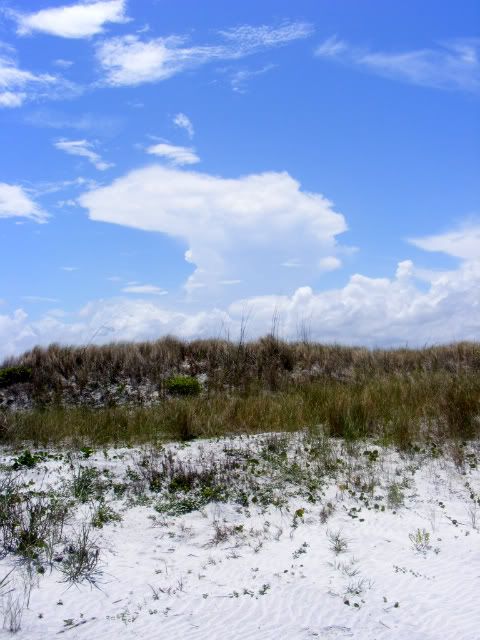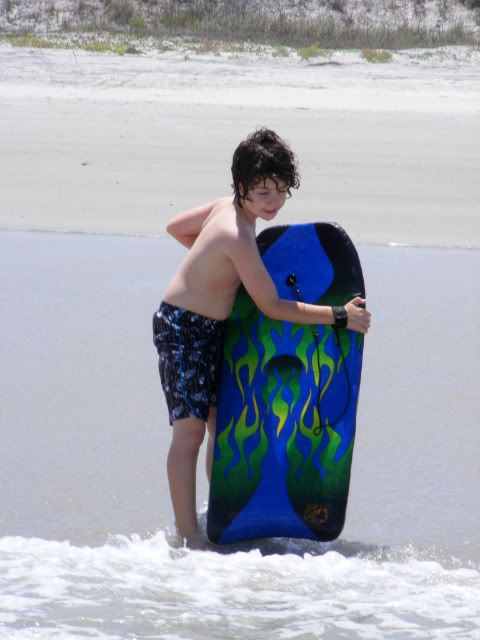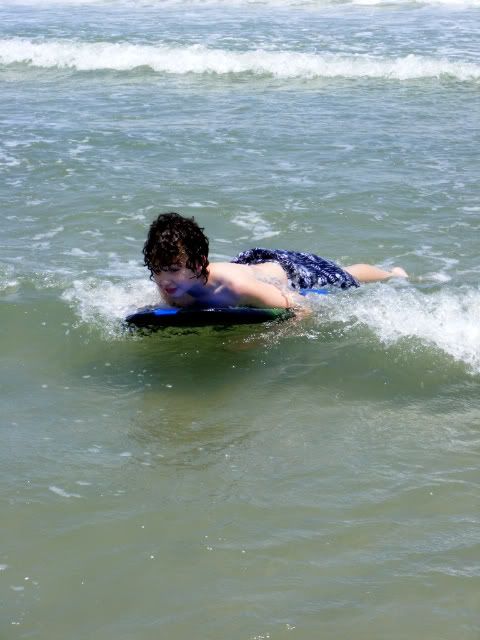 Little Talbot Island State Park was a great place to go and it really wasn't crowded at all, even though it was a holiday weekend.