I'm updating an old costume before we go to Dragon*Con this year.
I've added a Sam Browne belt to my explorer's costume, but instead of adding weapons to my belt, I've been adding more dainty accessories that will help me to be prepared for any situation.
I now have a fan holster from one of the venders at the Hoggetowne Medieval Faire, a tea cup holster from
Artificer Leather Works on Etsy
, and, most recently, I added a parasol frog from
Brassroots Leather
.
The belt was designed to hold a sword frog (a holder for a ceremonial sword), but I wanted a frog that would hold my parasol instead, so that I wouldn't have to carry it when I was inside. The very talented Jusnel Gonzalez, of Brassroots Leather, custom made this one for me. This was the first time I had ever had something custom made. There was an element of fun and anticipation that doesn't come from buying things that are already made, since Jusnel posted every step of the process on facebook, so I could see the progress, as it was happening.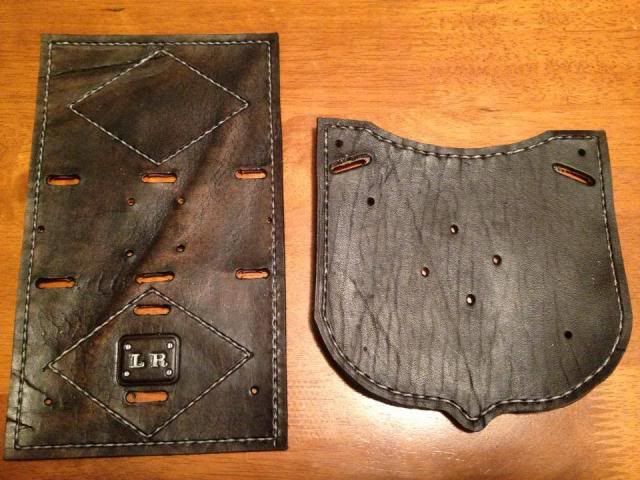 Today was the first time in a long time that it hasn't rained, so I was finally able to try on the belt and wear it outside for a picture. If it continues to be this constantly rainy, the parasol frog is adjustable, so I can use it to hold an umbrella, as well.