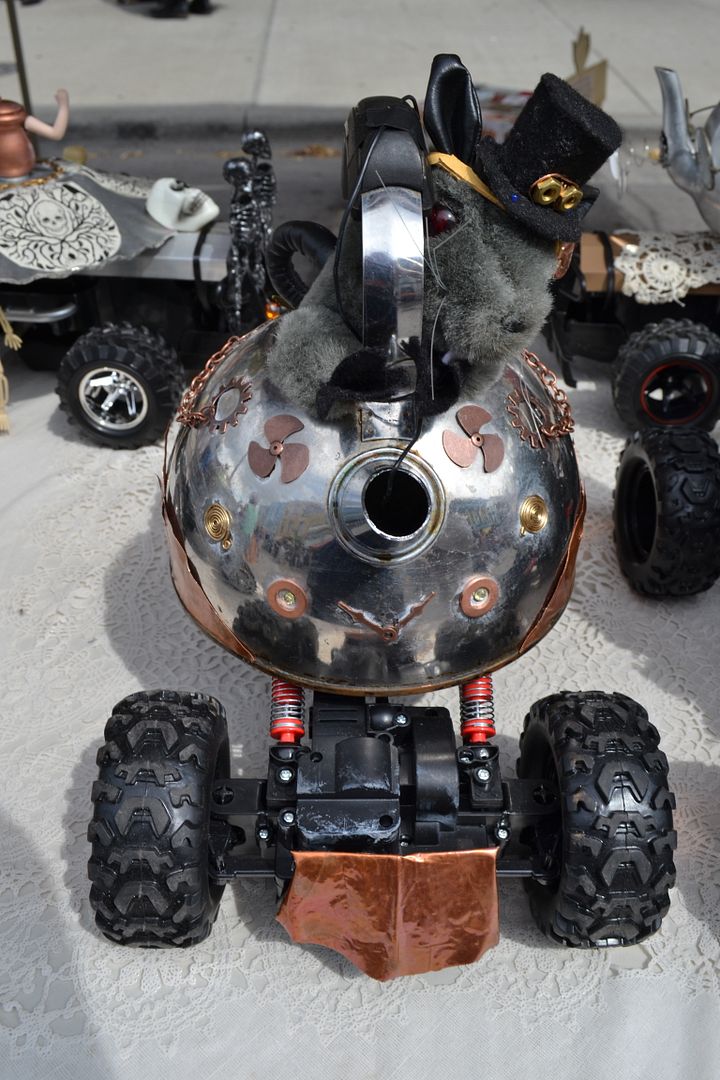 This cute little rodent was the passenger in Jim Thompson's and Lori Hoffmann's entry in the Splendid Teapot Races at Big River Steampunk Festival in Hannibal, Missouri, September 3, 2016.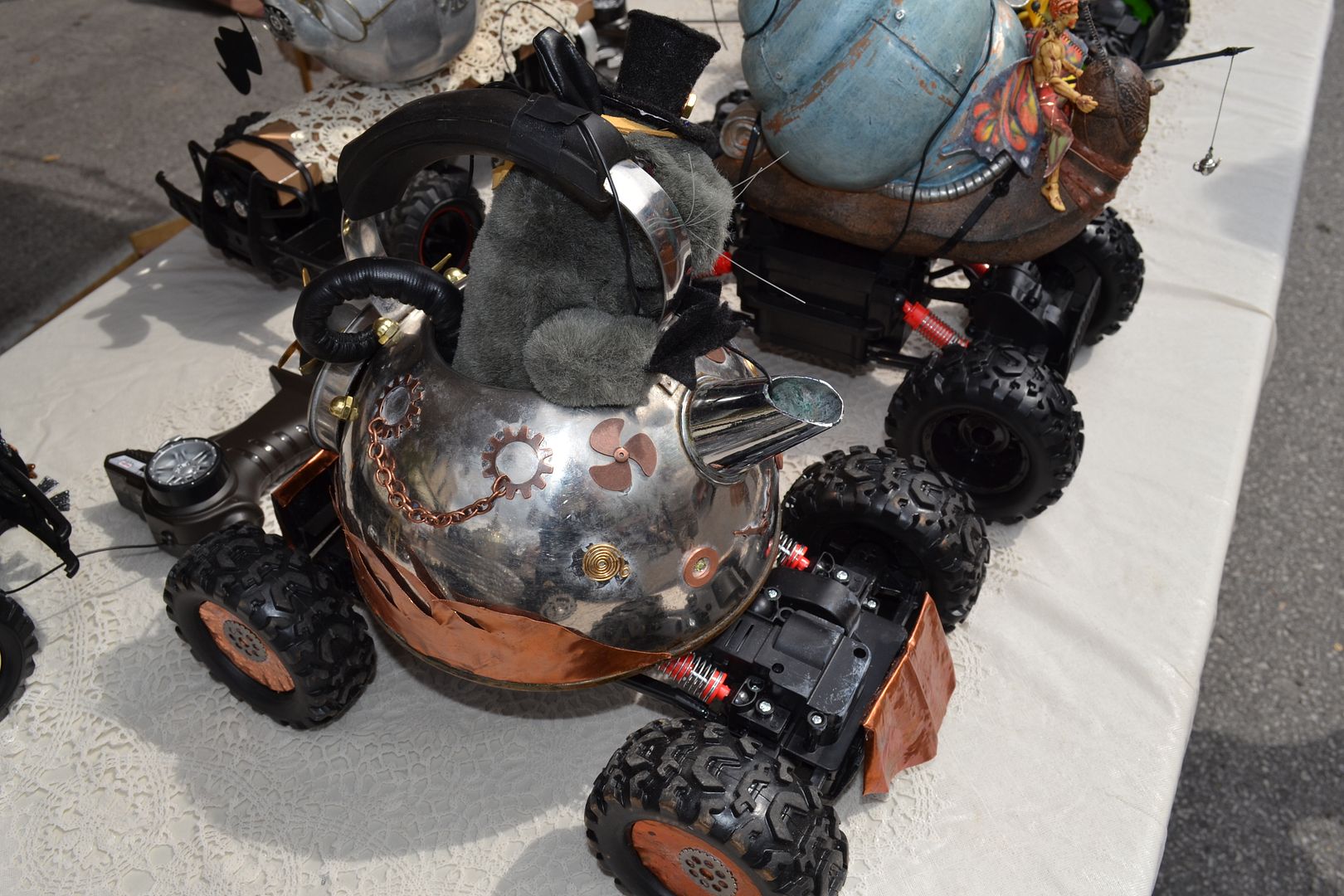 There are a couple things that make these competitors stick out in my mind. One, they were the most serious about getting practice time in before the race.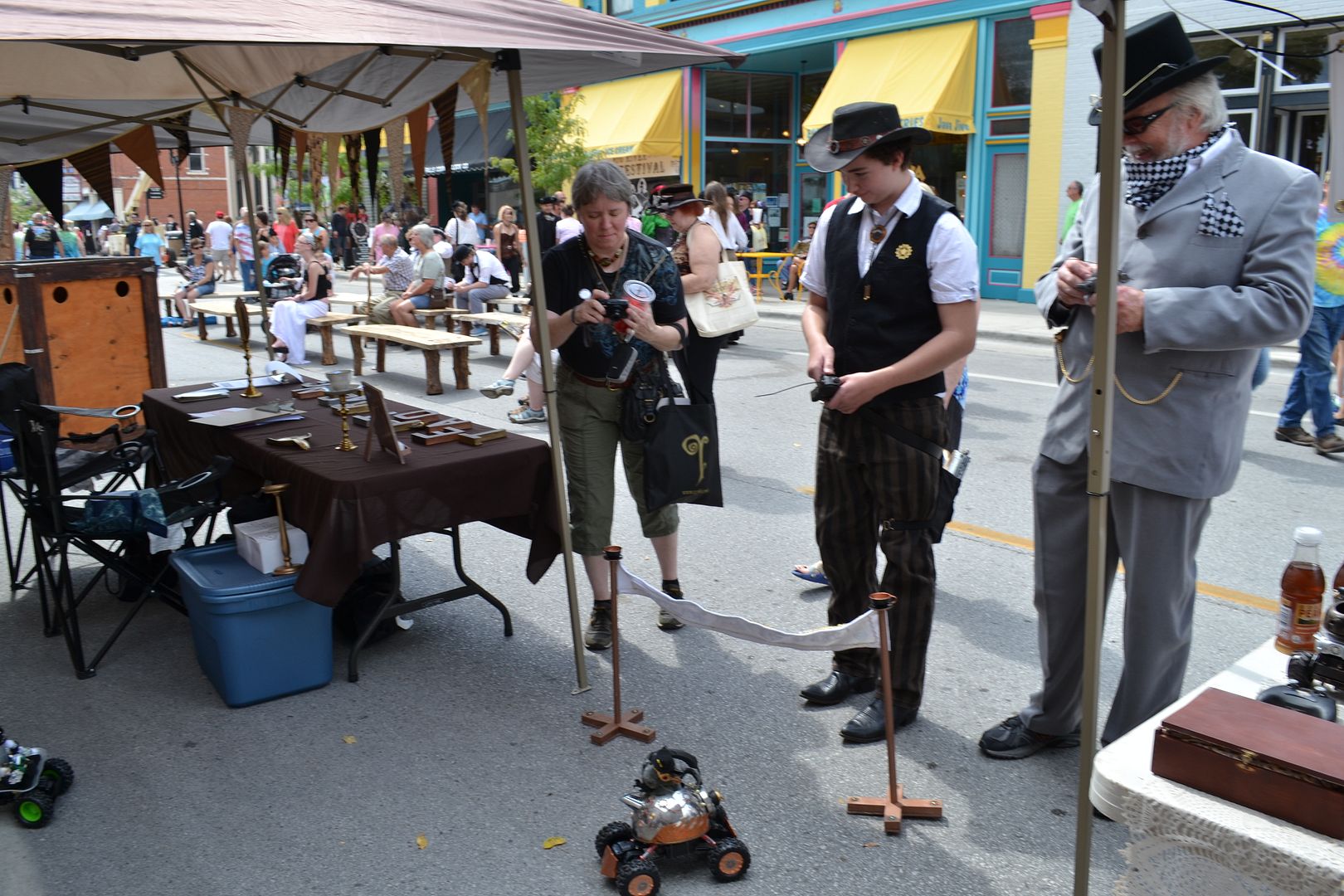 And two, this was the first time that I've seen the judges bribed with liquid refreshments that weren't tea.
Boozy treats for the judges, presented on a silver tray.
One of the judges fortifying himself before the beginning of the race (how to brace yourself for potentially vexing racers).
Splendid Rat Racer finished the course in only 1 minute, 43 seconds, without giving any manual assistance to the vehicle. They received excellent marks on the quality of their bribe and on showmanship. The judges also praised their driving. The only thing they lost any points on, was a couple points for vexing the judges.