It is raining pretty steadily now. We are experiencing the outer edges of Tropical Storm Nicole, which is moving up the Atlantic coast right now.
A couple hours ago, when it was just barely drizzling, we decided not to let a few drops of rain stop us from going to the farmers market down town.
There were actually quite a few people enjoying the market despite the rain.
We had empanadas for dinner, from one of the booths, and ate them while listening to live music and watching small children play in front of the stage. Then for desert we had the most wonderful mocha cupcakes ( there were about 6 flavors to choose from, but we chose mocha, because we had discovered earlier, that today was National Coffee Day).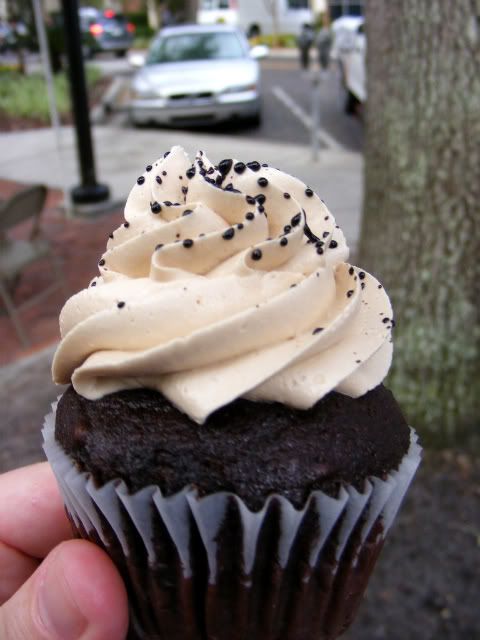 Our new rosemary plant: