Today is Blaze's 100th day of school for this school year, so I decided we should do something fun for science today. We tried to explode a plastic zip-lock bag. It was fun, but didn't have the results we expected.
1/2 Cup of vinegar
1/4 Cup of water
1/4 Cup of baking soda wrapped in a paper towel
sealed inside a zip-lock bag
Shake a little.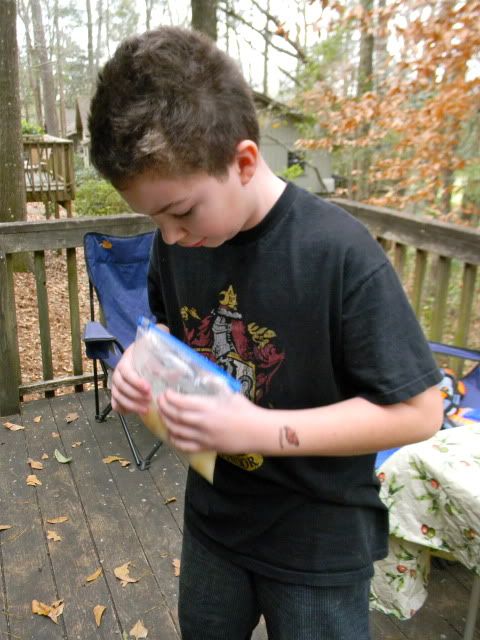 That is one tough bag!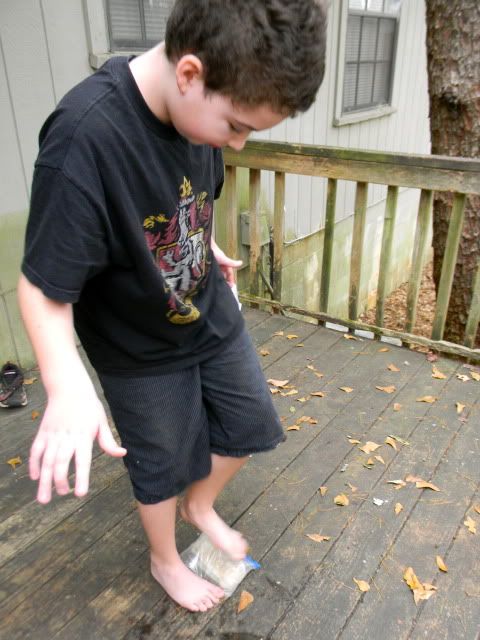 We also used baking soda and vinegar to blow up a balloon.