Wednesday, January 27, 2016
Teapot racing wasn't the only thing happening at Renninger's Steampunk Industrial Show this past weekend. Here are some other pictures: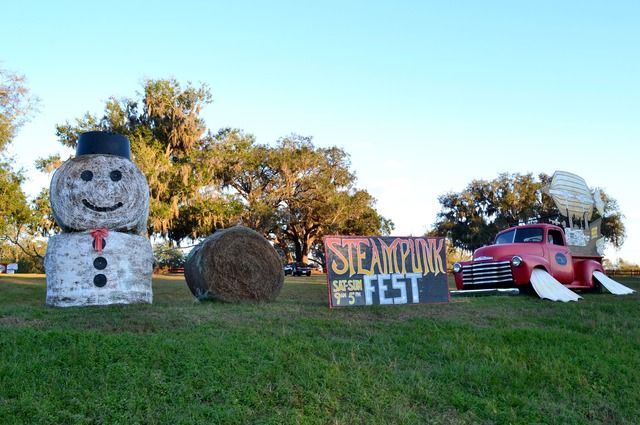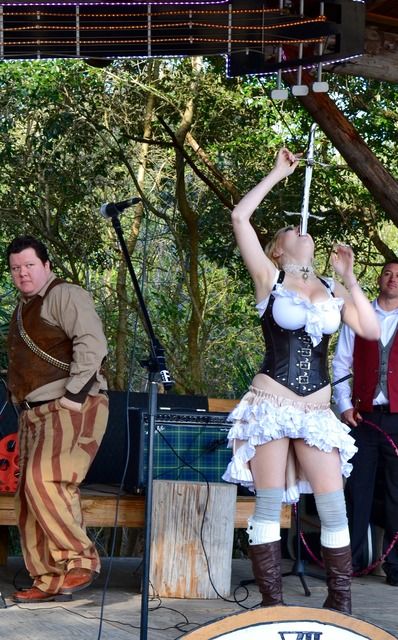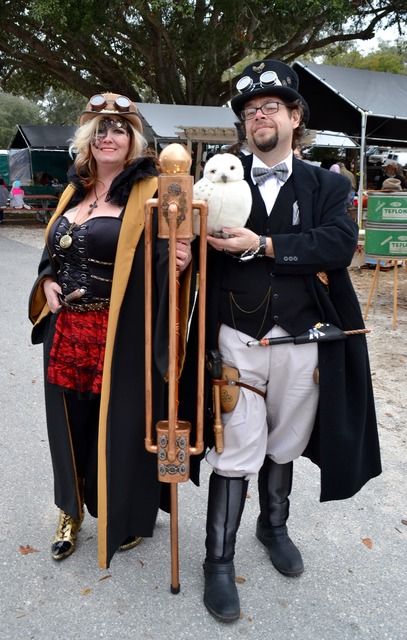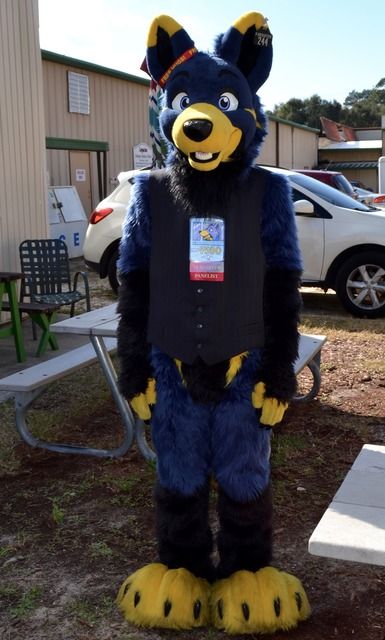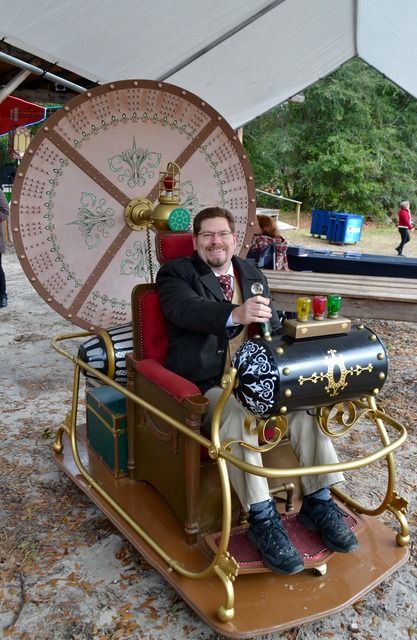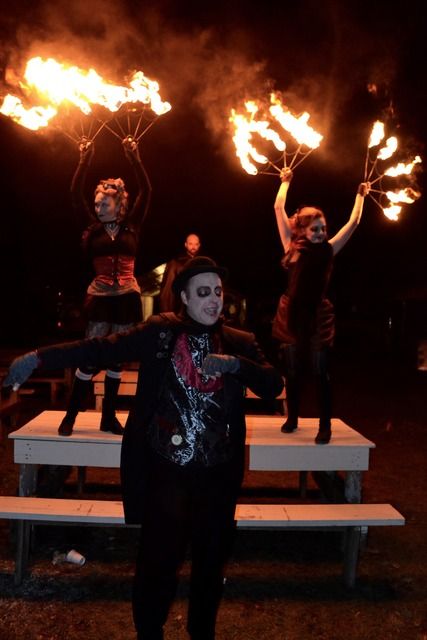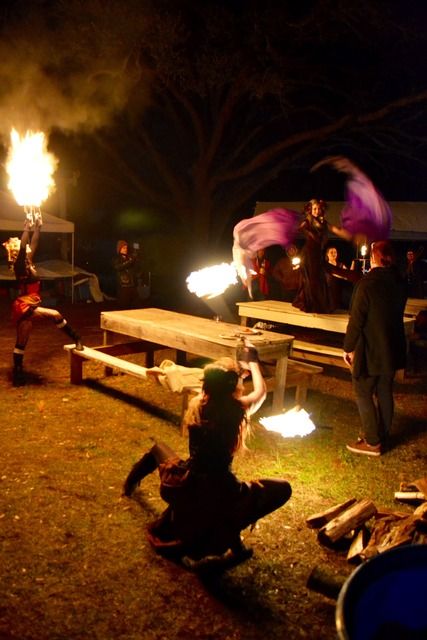 Tuesday, January 26, 2016
Florida's second Splendid Teapot Race was run this past Saturday (Jan. 23, 2016) at Renninger's Steampunk Industrial Show in Mount Dora. Despite strong winds and the kind of cold temperatures that Floridians are not accustomed to, we had a good turn out.
This week's featured teapot racer is "Last Minute Lucy":
The first racer to compete was actually the last racer to be built.
Jeff Hamilton had a teapot in his car when he stopped by the registration table Saturday morning. He also had a desire to race. What he didn't have was a remote controlled car, but that didn't stop him. He went to the store, bought a car, and built his racer at the picnic table right next to the registration table.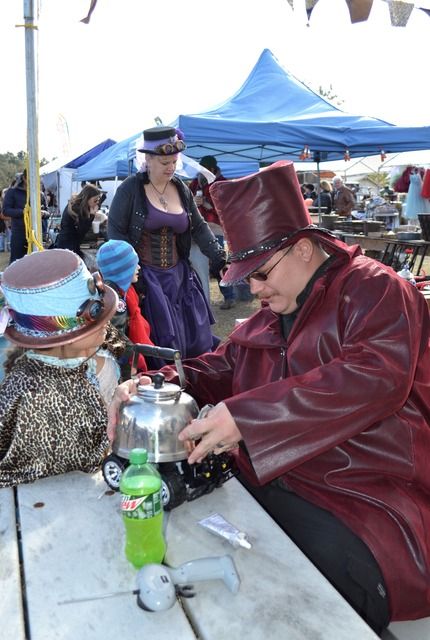 Thanks to Jeff and his family, the excuse, "I just didn't have time to build a teapot racer," is now invalid.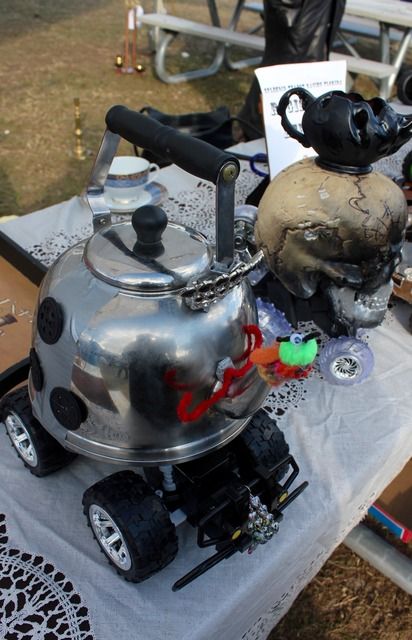 In fact, he did such a good job building and running his teapot racer, that he finished the course in 2 minutes, 58 seconds and received a total score of 73, which placed him in third place over-all.
Tuesday, January 19, 2016
We are only 4 days away from Splendid Teapot Racing Florida's next teapot race, which will be held at Renninger's Steampunk Industrial Show.
https://www.facebook.com/RenningersFleaMarketandAntiqueCenter/photos/pcb.1015951161794490/872466179533722/?type=3&theater
I finished making the award medals for the race yesterday: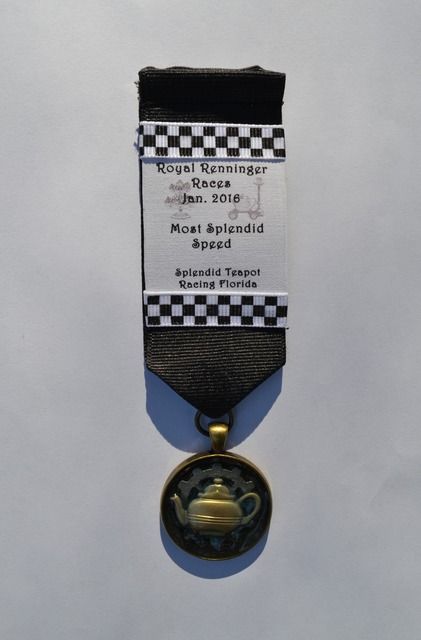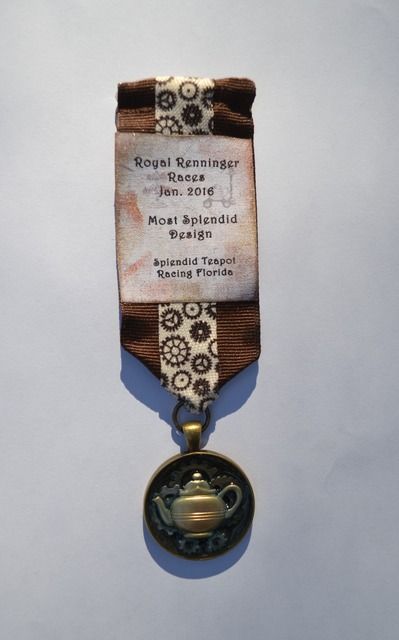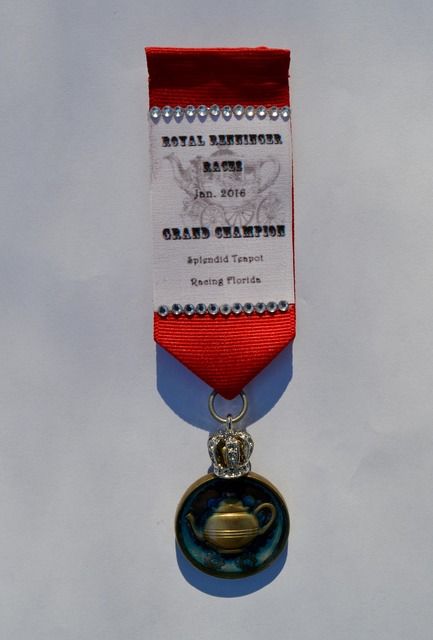 Renate Goodwin, the drummer from the band The Cog is Dead, will be returning as one of our judges.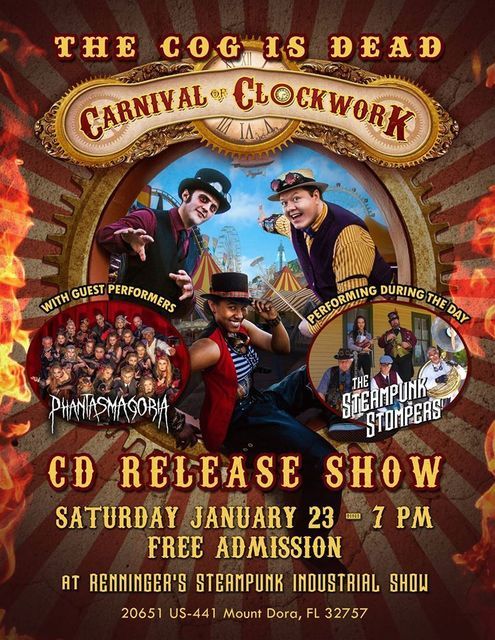 We will also have a new judge for this race, Mark Pettey of the band The Steampunk Stompers.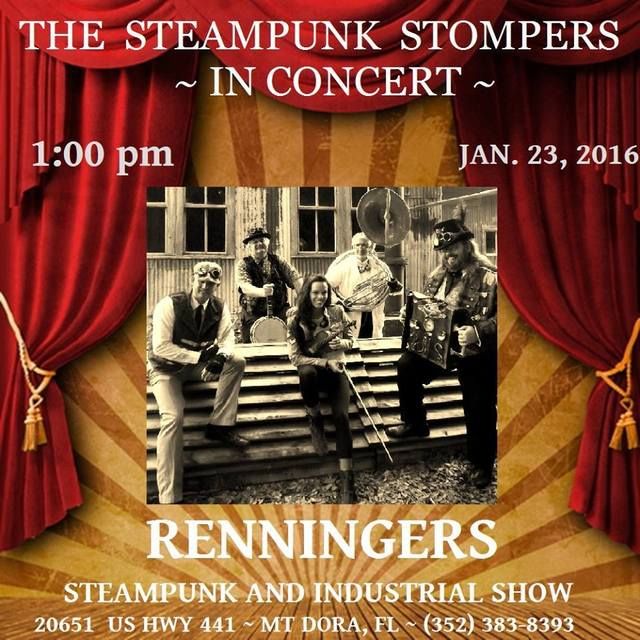 This will be Mark's judge's badge: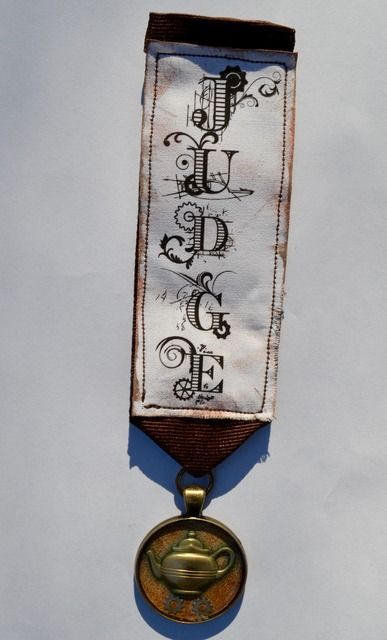 We are adding practice time to our schedule at this event. Several people at the October race said they would have liked to have had time to try the course before the actual race, so this time racers will be able to reserve a 15 minute practice time.
As with the previous race, registration will be onsite and registration forms will be available at the Splendid Teapot Racing Florida table, but if you would like to fill out a form at home and bring it with you, you may print out this form:
For more information about this race and teapot racing in general, please go to:
https://www.facebook.com/groups/1650497891901054/
Out of This World Websites