Today was opening day for
The Hoggetown Medieval Faire
. It poured rain, but that didn't stop us from going and having a great time.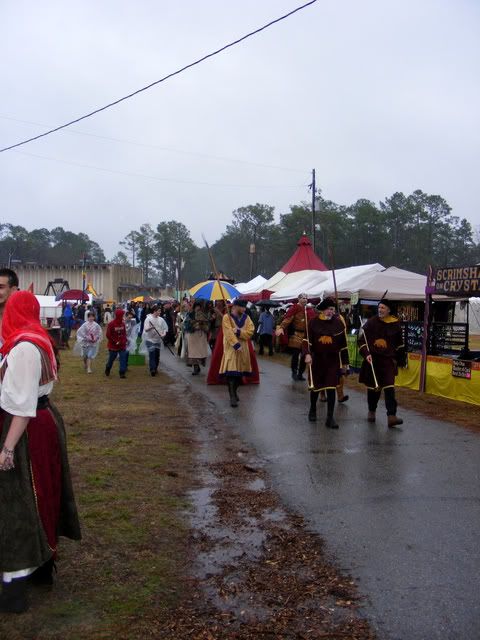 There are advantages to going to the Faire in the rain. There are no lines to stand in and, for once, I didn't get sun burned.
The hem of my skirt tried to wick up all the water in the faire grounds, but there ended up being plenty left for everyone else, too.
I wore the same costume I wear every year, but Blaze went as a pirate this year.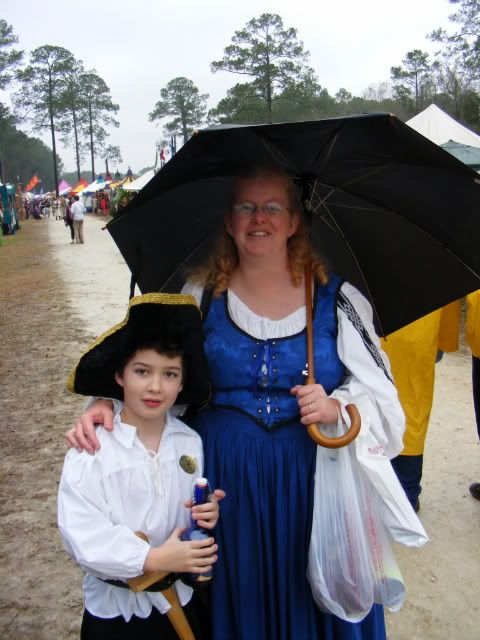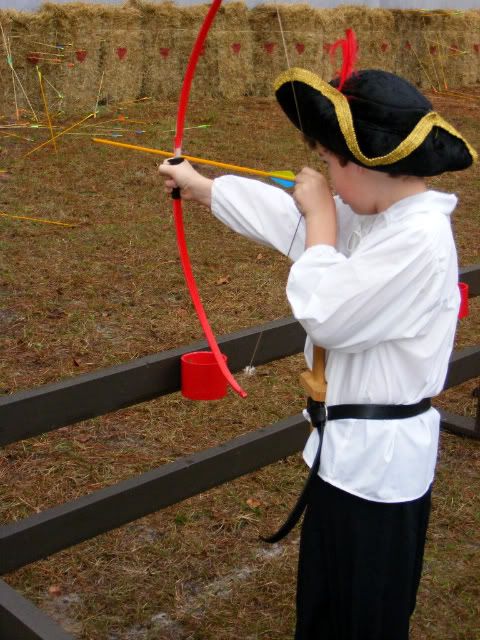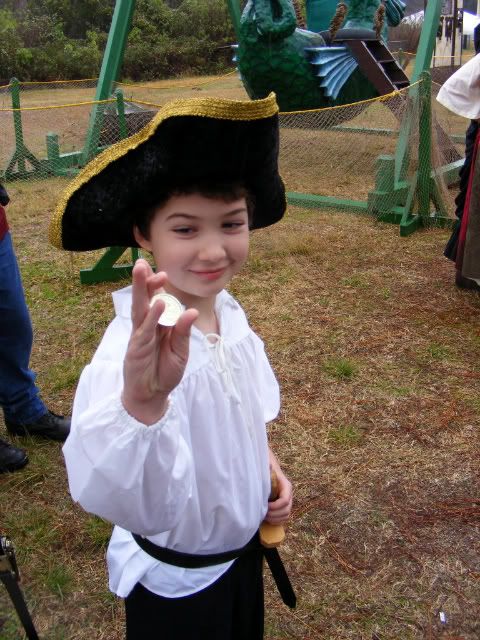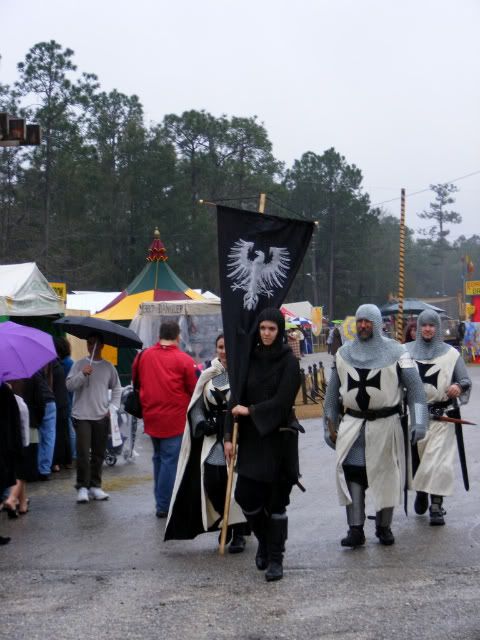 Fire in the rain.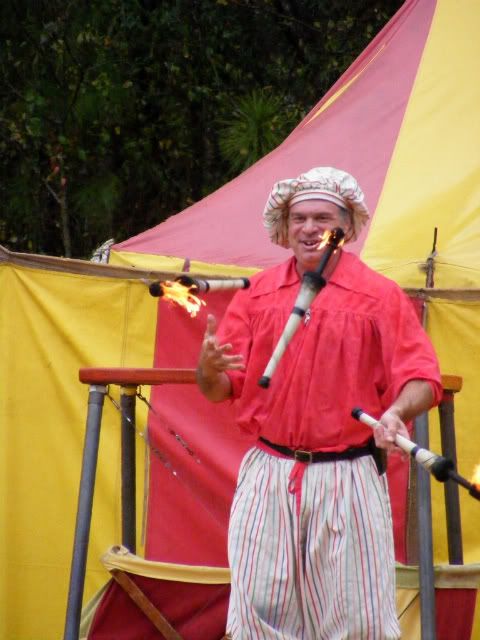 Poor sad soggy horse.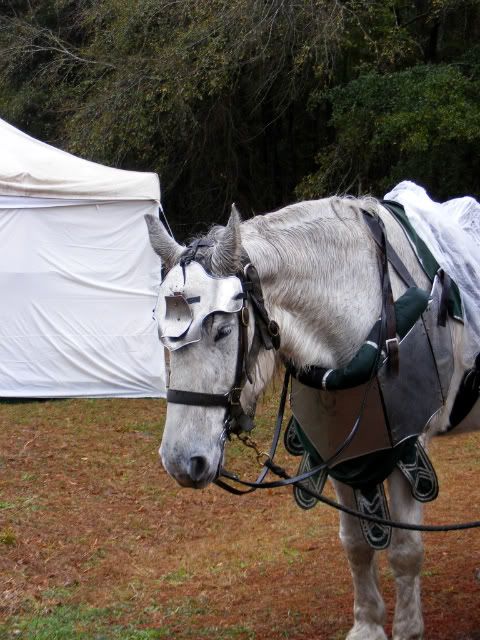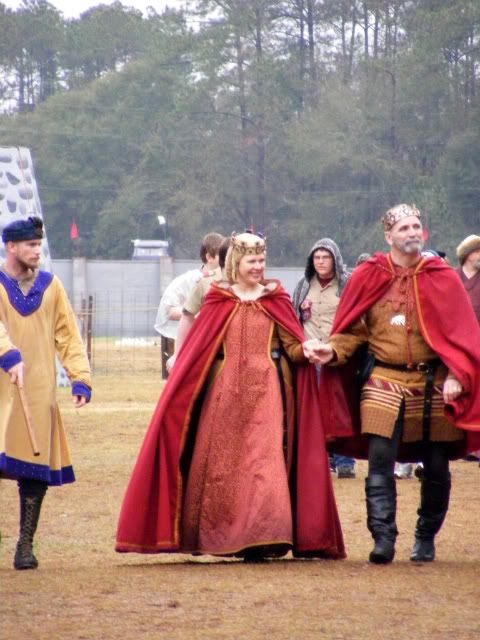 Watching the living chess board: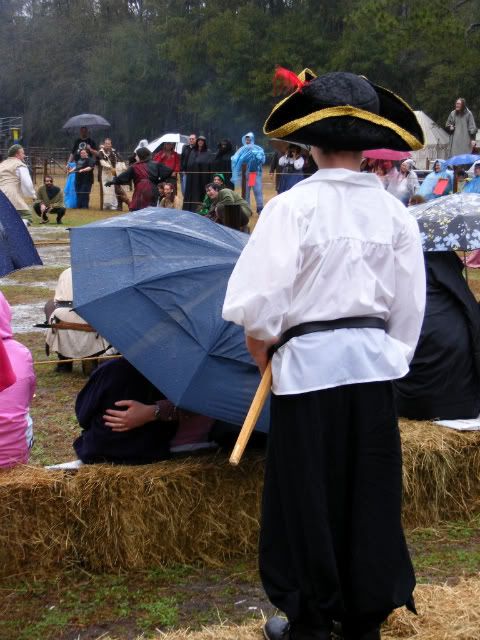 There were some indoor places to go when it rained very hard. There were lots of merchants' tents ( the real reason I love going to the Faire) , entertainment tents, and a dining tent.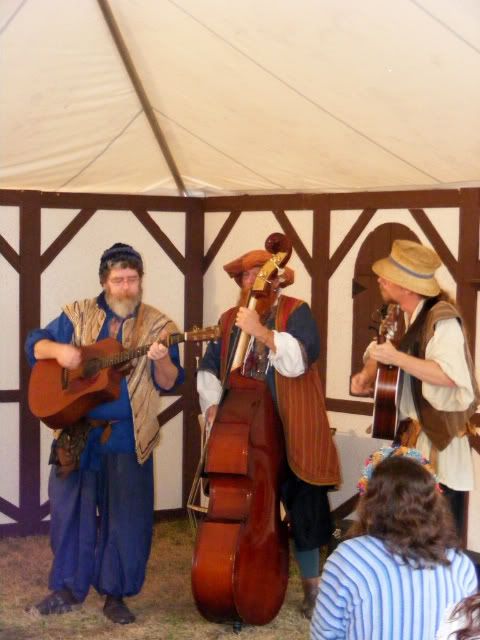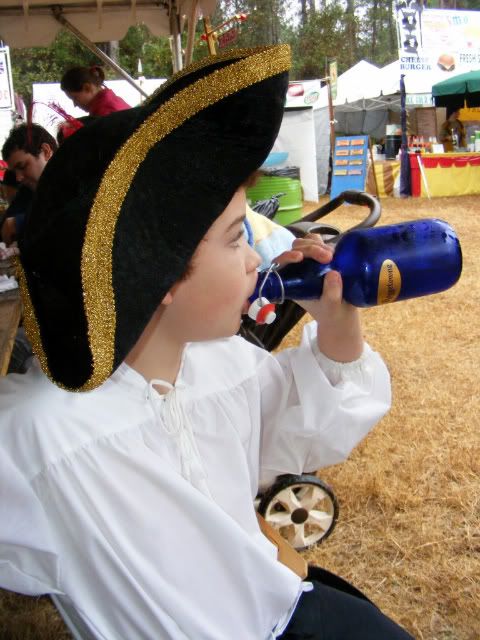 The middle-ages was not the only time period represented at the faire, nor was Earth the only planet.

Leaving the faire proved to be a bit problematic. We were the 9th car to get stuck in the mud and have to be towed out, but the tow truck driver assured us that we had made it farther than anyone else before getting stuck. The 10th car was already stuck, long before we were towed out.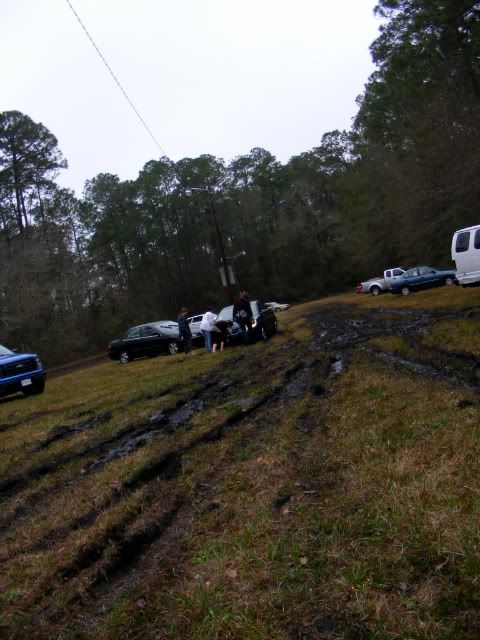 The Faire will be continuing tomorrow and next weekend, with a special day next Friday for school kids.