Saturday night, Blaze, Kitsu and I went to
Halloween Howl at the Tallahassee Museum
(zoo). Blaze was Peter Pan's shadow and Kitsu was young Clark Kent.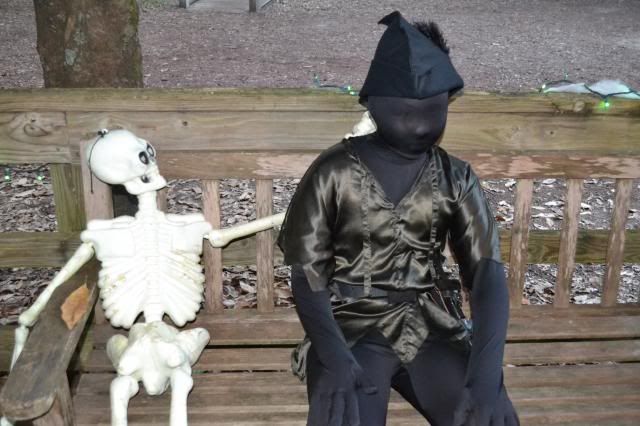 There were games set up throughout the zoo, for the children to play in exchange for candy.
Most of the areas with animals were blocked off for the night, but we were able to look at snakes. This big cottonmouth was Kitsu's favorite.
There was also live music: