The Tallahassee Homeschool Group has had some wonderful programs at Wakulla Springs this summer, but today was the last one for this year. The theme was nature art.
Blaze and I arrived about a hour early, so we found a nearby trail and took a walk.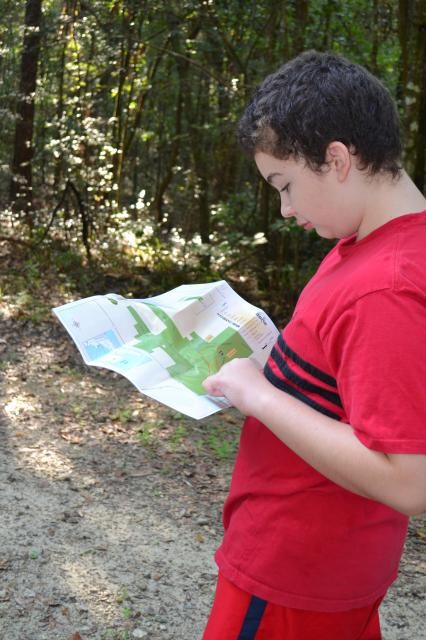 The children were shown both impressionistic and realistic nature art, before going for a hike to collect materials to draw.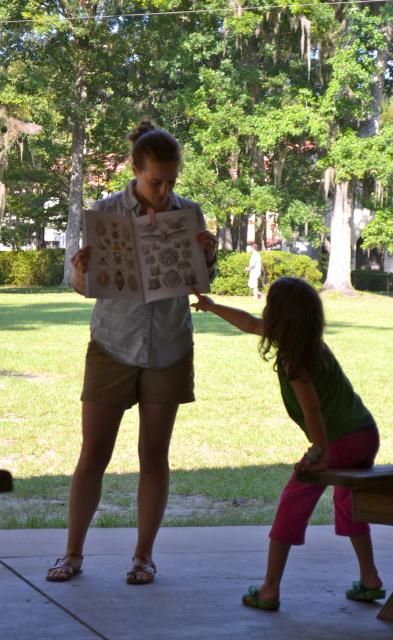 This was the display that Blaze brought back: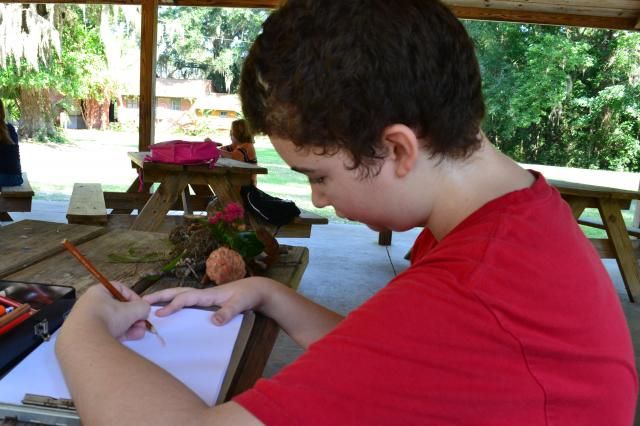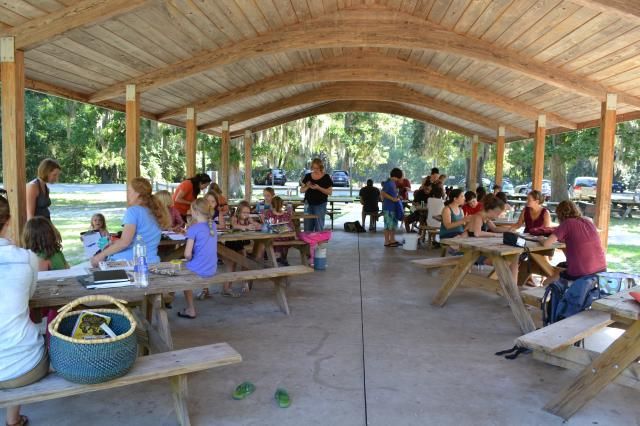 All of these programs end with the children being able to go swimming. Since public school started at the beginning of the week, this was the quietest I've ever seen the swimming area. It was a good day for cold spring water, too, since it was 95 degrees.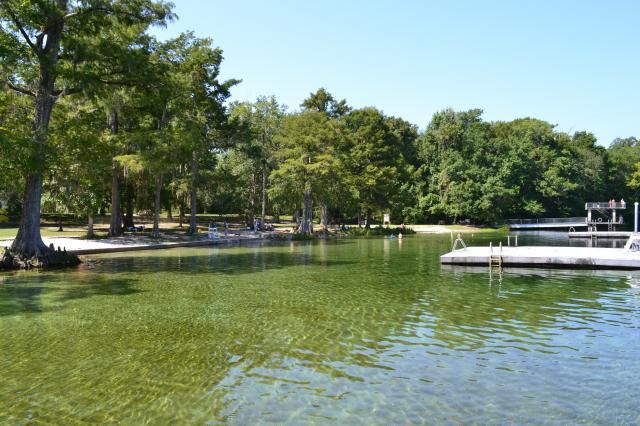 There were three manatees playing and eating near the swimming area.