The Halloween decorations have been up around the house for a couple weeks, but last Sunday we carved the pumpkin and today we made Halloween treats.
DH usually helps with the pumpkin carving, but this year he is in Louisiana on an archeological dig. Blaze help scoop out the insides of the pumpkin and chose the design. I did the cutting.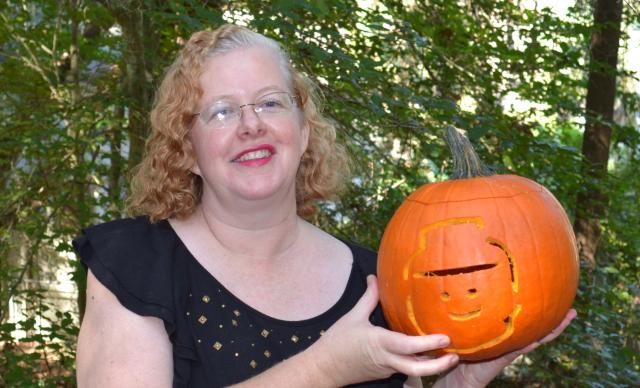 Then we had a Halloween theme tea party, with ghost meringues and pumpkin squares.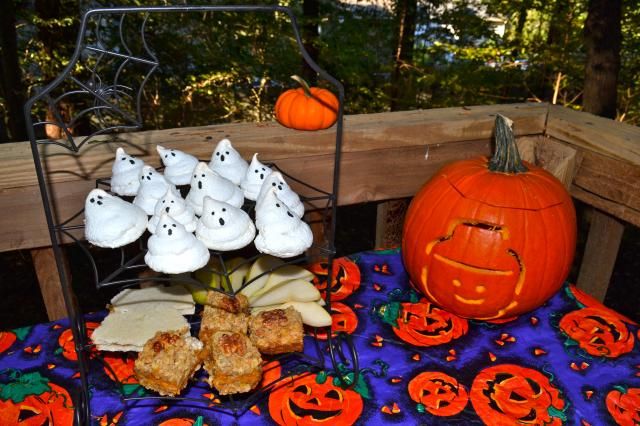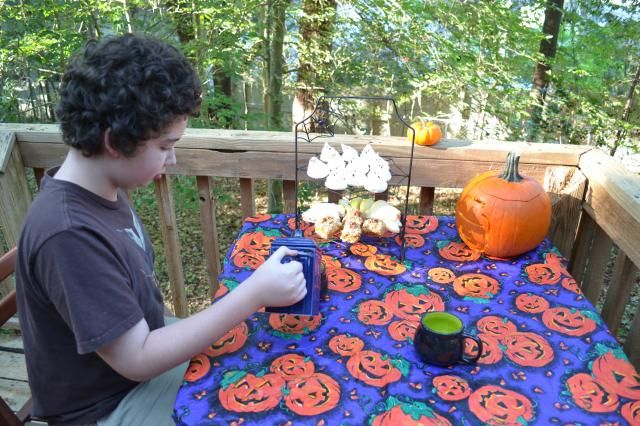 Today, I made marshmallow-Rice Krispie treat monsters to take with us to the park tomorrow for the homeschool group's Halloween party. I didn't have enough of the candy eyes to make very many of these, so right now, I'm making a few chocolate mustache pops to take with, as well.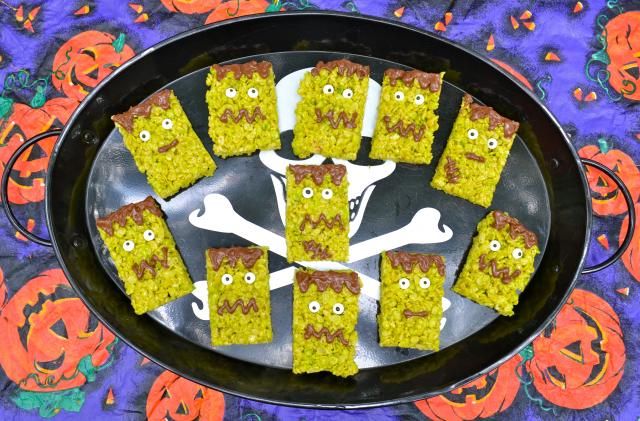 DH will be returning on Halloween.