Thanks to a very generous gift from another homeschool family, we are mobile again. The previous owners of this car have just moved out of state and couldn't take the car with them.
Today we took advantage of our ability to drive places and went to the homeschool program at Wakulla Springs. The topic for today was "Nature Journaling".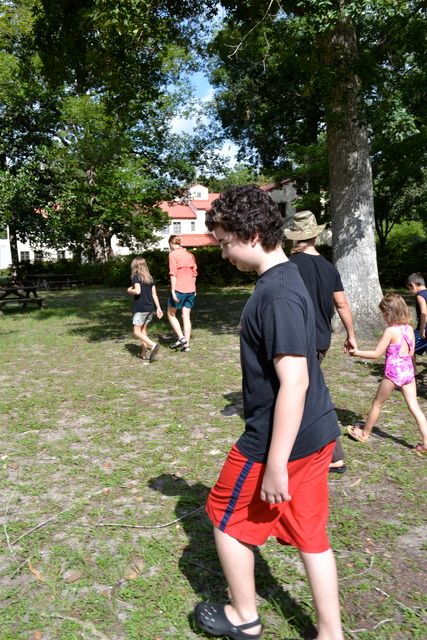 Everyone took a walk in the woods and collected things from nature, that they could then draw and identify when they got back to the picnic shelter. A very extensive collection of books was provided for the children to look up the common and scientific names needed to label their drawings.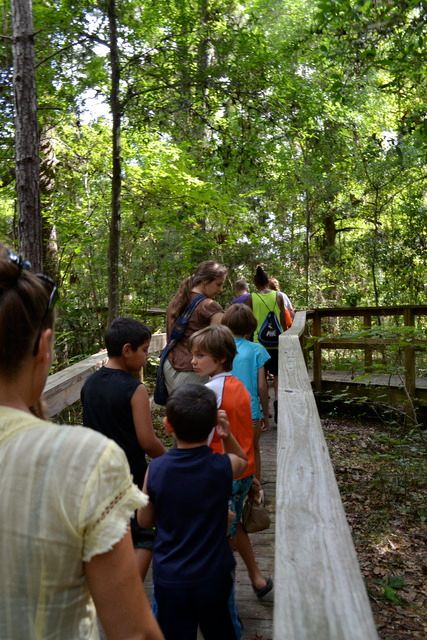 After the lesson, there was free time in the spring.