Today's featured teapot racer is "Wicked".
This macabre tea party on wheels was created and driven by Rachel Benson at Big River Steampunk Festival in Hannibal, Missouri.
Sept. 3, 2016
Bribing the judges:
The Cheshire Cat was told to "stay" at the starting line and was so obedient that he remained until after the race.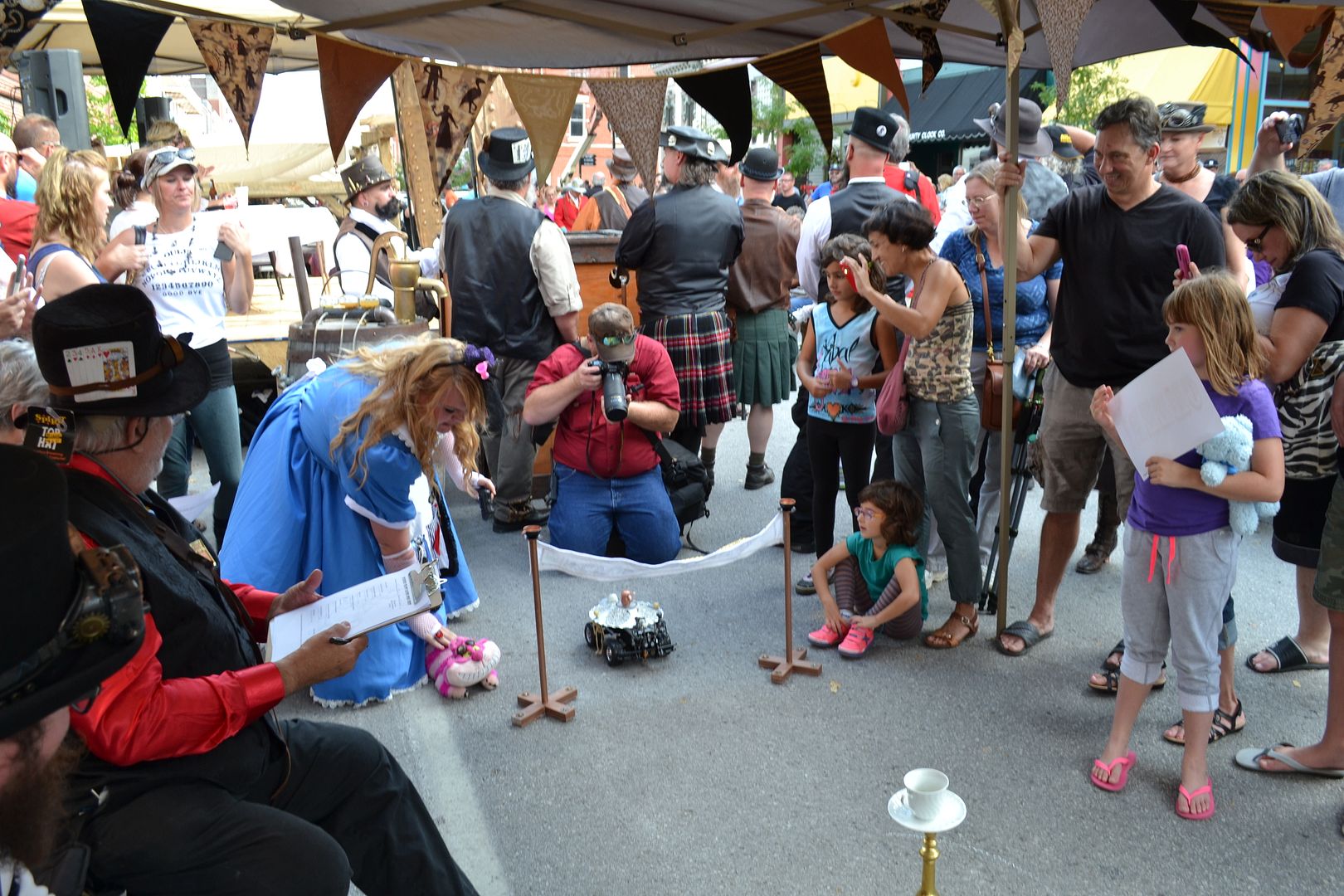 "Wicked" finished the course in 1minute, 58 seconds.
Rachel received extra points for the quality of her bribe and her adorable dress.
The drag race was an optional event, to keep the racers and audience engaged while the judges tallied up the scores from the obstacle course. "Wicked" was one of the five racers who competed, although it did not win.