This is Lori Knott's latest teapot racer, Mad Hatter's Tea Party. It came with a support crew, made up of representatives from her two previous teapot racers.
I was excited to see Mad Hatter's Tea Party! Along with being adorable, it went perfectly with the teapot racing obstacles that I borrowed from Rocky Sawyer, which have an Alice in Wonderland theme.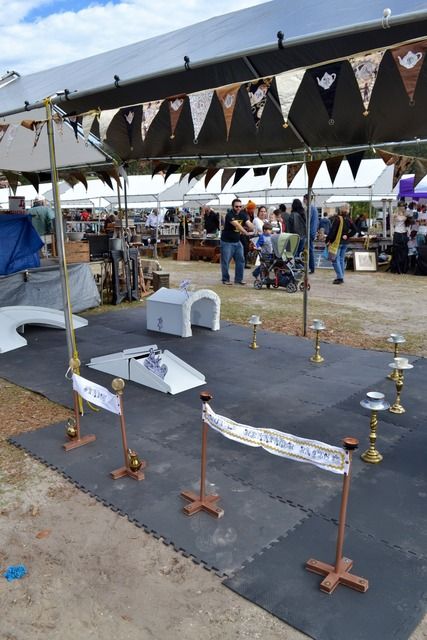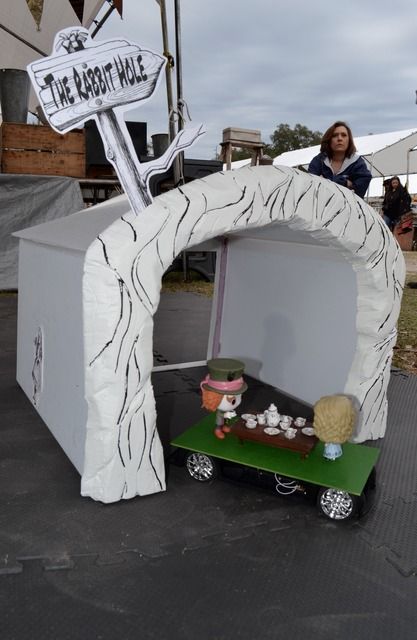 A practice run before the main event: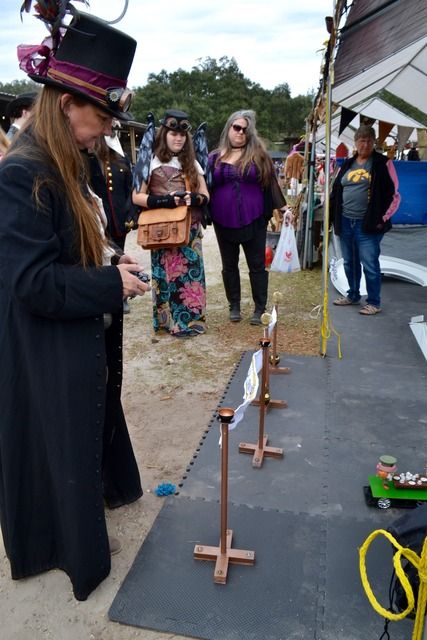 The Mad Hatter wasn't being completely cooperative and required quite a bit of manual assistance, but Lori managed to complete the race in a respectable 2 minutes and 19 seconds.
Mad Hatter's Tea Party received full points for the overall look of the vehicle and the quality of the judges' bribes.
Save
Save
Save
Save