I have seen this idea in several places, that the Starbucks frappuccino bottles look like old fashion milk bottles, but I only just recently tried it for myself.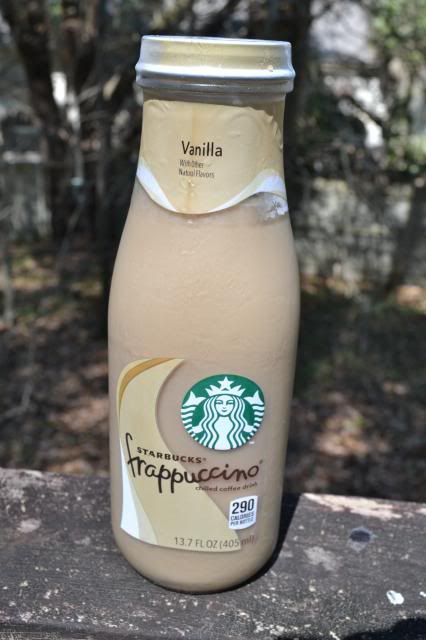 The labels are easy to peel off. I read one source that said to use nail polish remover to clean off the expiration date and any remaining glue, but I found that Lysol wipes also work. Then the bottles can be washed by hand or they can go in a dish washer.
What I hadn't read anywhere, was that normal straws are two short to use with these bottles. Special long straws, made for soda bottles, have to be used. The straws I used came from this Etsy dealer:
https://www.etsy.com/shop/DimeStoreBuddy?ref=l2-shopheader-name
.
Afternoon snack on the porch: