Today was the Tallahassee Homeschool Group's service project at Wakulla Springs State Park. Ranger Jackie Turner gave a short, impromptu lesson about local and introduced insects
and then talked about the importance of keeping the park clean for the wildlife. The parents and children were all given gloves and plastic bags and spent about an hour cleaning up the picnic area.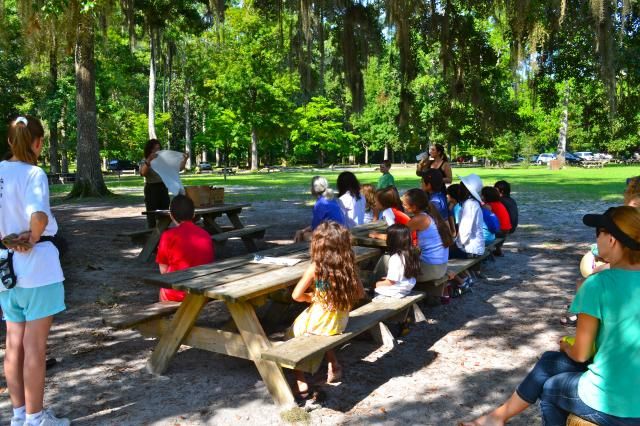 So excited about finding trash!
After doing a great job of cleaning and getting all hot and sweaty, the children were able to go swim in the spring.
A manatee was swimming very close to that platform.