We are only 4 days away from Splendid Teapot Racing Florida's next teapot race, which will be held at Renninger's Steampunk Industrial Show.
https://www.facebook.com/RenningersFleaMarketandAntiqueCenter/photos/pcb.1015951161794490/872466179533722/?type=3&theater
I finished making the award medals for the race yesterday: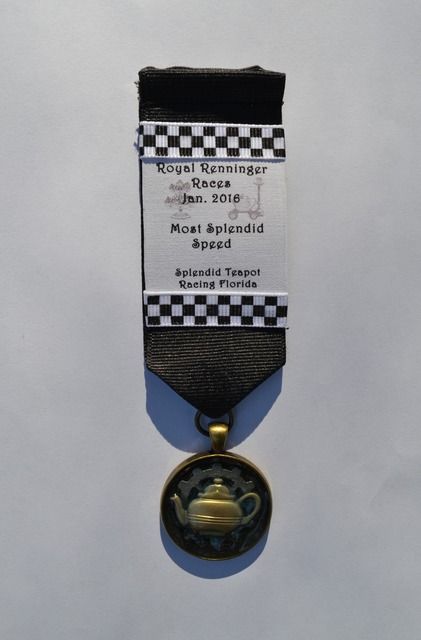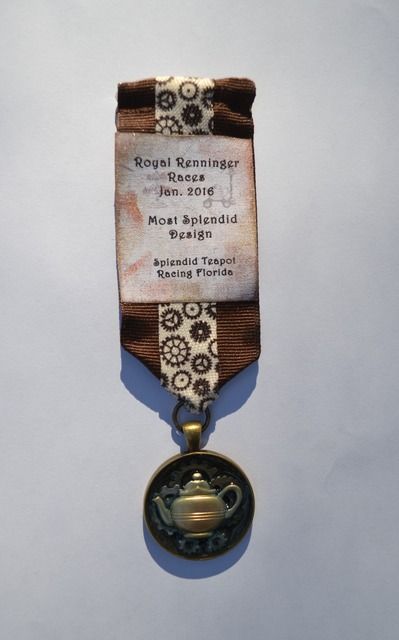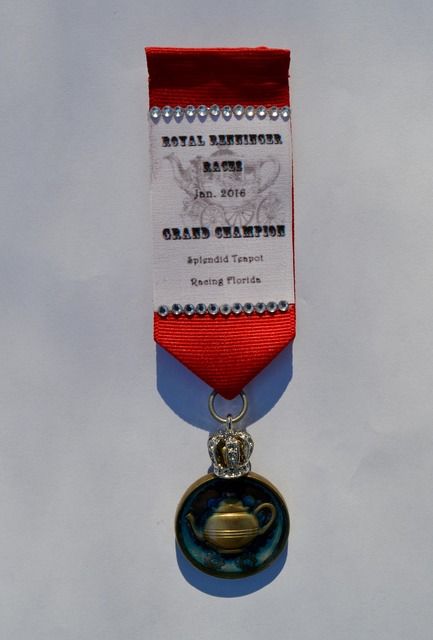 Renate Goodwin, the drummer from the band The Cog is Dead, will be returning as one of our judges.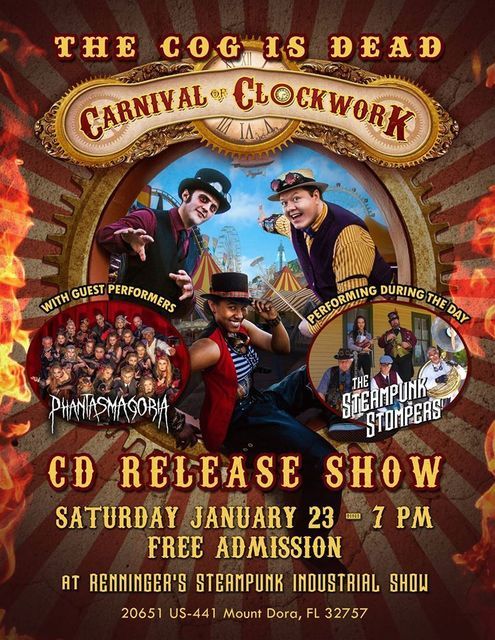 We will also have a new judge for this race, Mark Pettey of the band The Steampunk Stompers.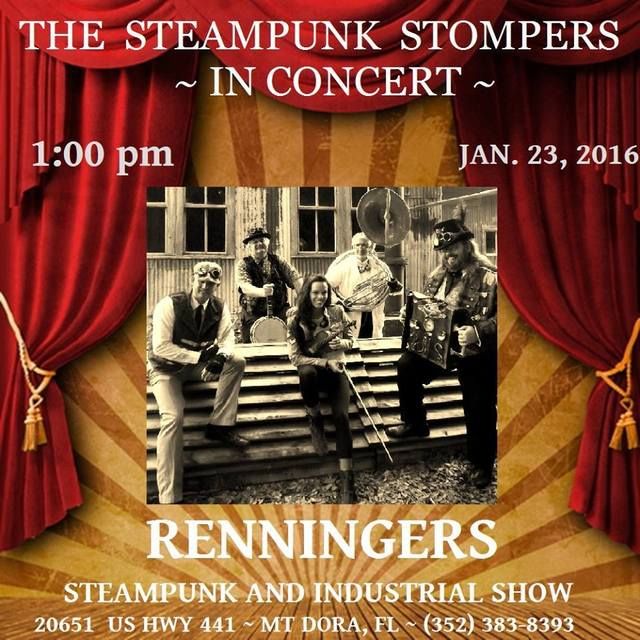 This will be Mark's judge's badge: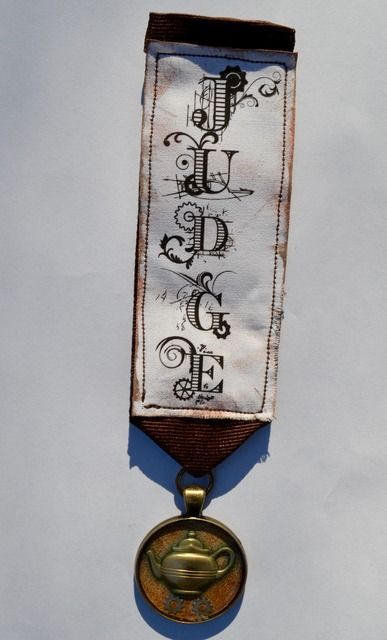 We are adding practice time to our schedule at this event. Several people at the October race said they would have liked to have had time to try the course before the actual race, so this time racers will be able to reserve a 15 minute practice time.
As with the previous race, registration will be onsite and registration forms will be available at the Splendid Teapot Racing Florida table, but if you would like to fill out a form at home and bring it with you, you may print out this form:
For more information about this race and teapot racing in general, please go to:
https://www.facebook.com/groups/1650497891901054/