Florida's second Splendid Teapot Race was run this past Saturday (Jan. 23, 2016) at Renninger's Steampunk Industrial Show in Mount Dora. Despite strong winds and the kind of cold temperatures that Floridians are not accustomed to, we had a good turn out.
This week's featured teapot racer is "Last Minute Lucy":
The first racer to compete was actually the last racer to be built.
Jeff Hamilton had a teapot in his car when he stopped by the registration table Saturday morning. He also had a desire to race. What he didn't have was a remote controlled car, but that didn't stop him. He went to the store, bought a car, and built his racer at the picnic table right next to the registration table.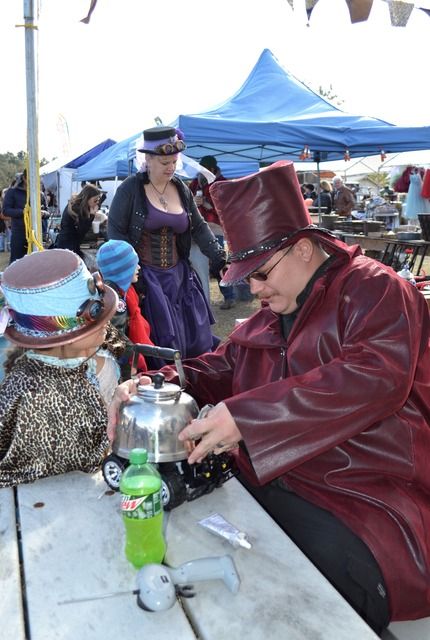 Thanks to Jeff and his family, the excuse, "I just didn't have time to build a teapot racer," is now invalid.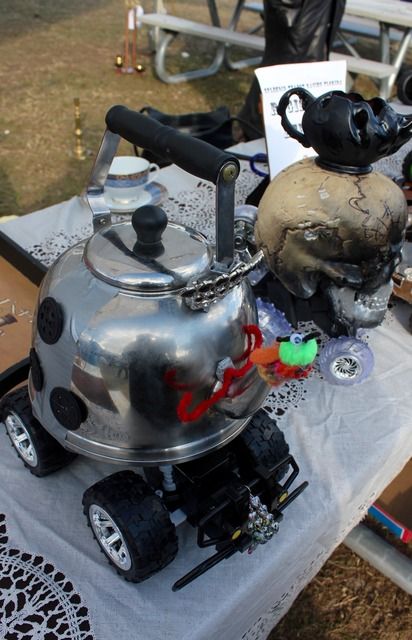 In fact, he did such a good job building and running his teapot racer, that he finished the course in 2 minutes, 58 seconds and received a total score of 73, which placed him in third place over-all.