Today's featured teapot racer is Speed Reader, one of the vehicles that I built to loan out to people who wanted to try teapot racing, but didn't have racers of their own.
On Sept. 3, 2016, Marantha Blum drove it at the Big River Steampunk Festival in Hannibal, Missouri. She exceeded the time limit, but she did well driving, considering that she had had no practice time with the unfamiliar vehicle.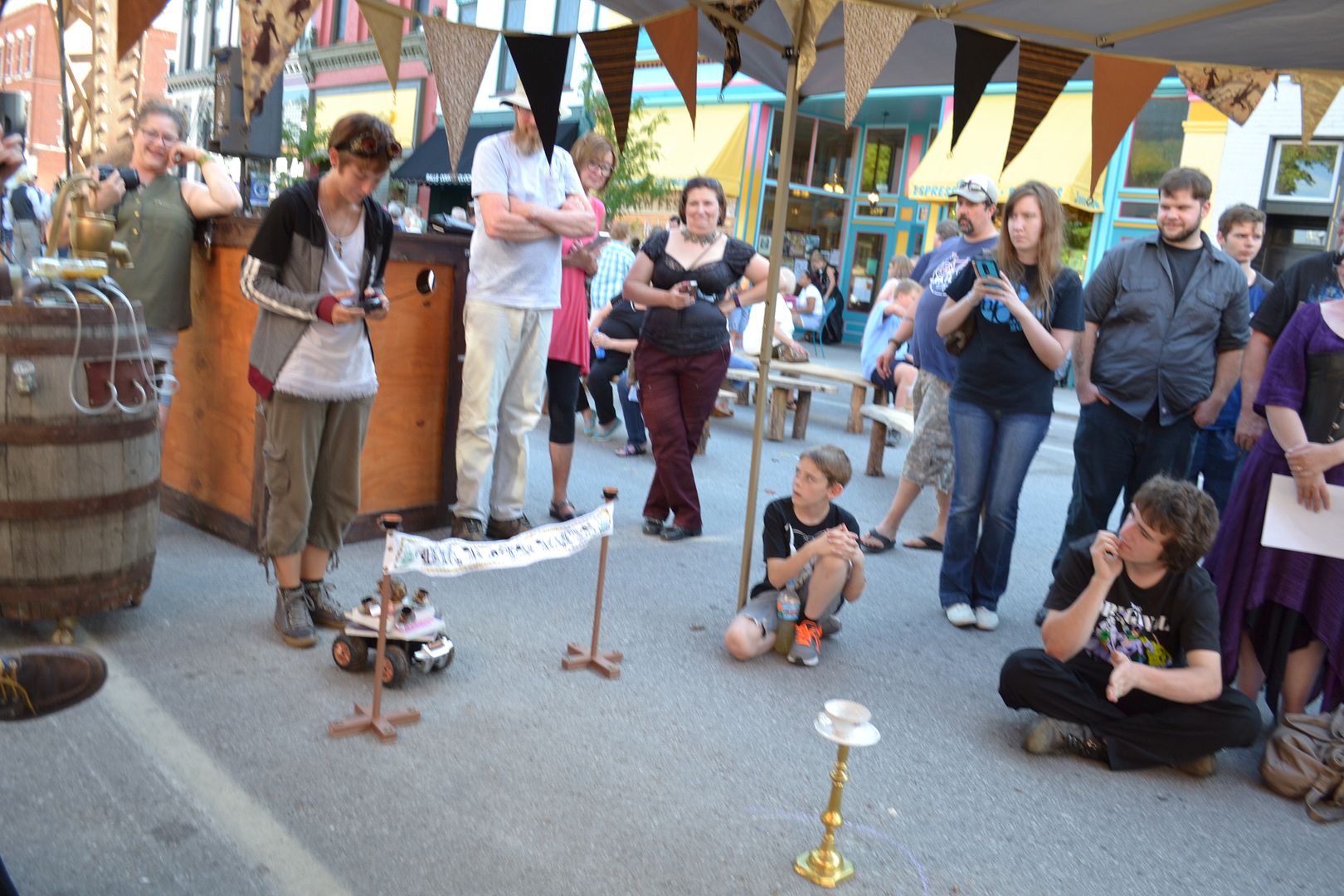 The following day, Cheshire drove Speed Reader and completed the course in 1 minute, 36 seconds and only one manual assist.
At Renninger's Steampunk Industrial Show in Mount Dora, Florida, Aidan Harwood drove Speed Reader on Oct. 15, 2016.
He completed the course in 1 minute, 44 seconds with 2 manual assists. He received extra points for quality of the judges' bribes and showmanship.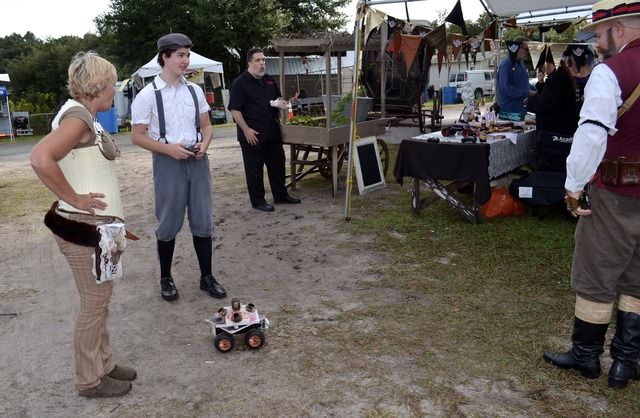 The rainy weather at Renningers was not kind to Speed Reader. The books were damaged and will need to be repaired before it races again.
I am now out of racers from Renningers to feature on Teapot Tuesday, until the end of January, when we races again.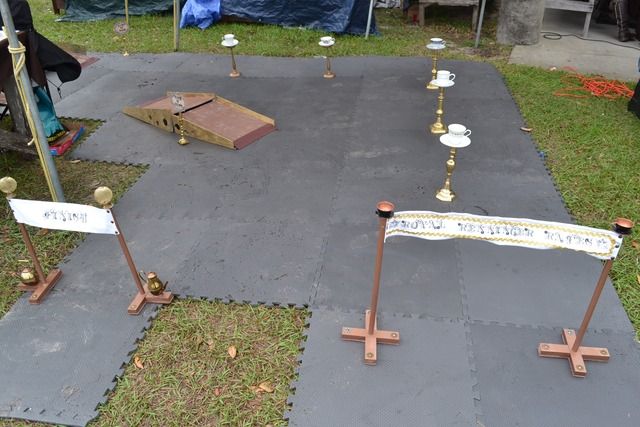 This feature will return next week with the last of the racers from Big River.
Save
Save
Save
Save
Save
Save
Save
Save