We have been reading the book
Larklight
as a bedtime story for the past week. I can't think of a better story to finish off our summer reading! It is a fast paced fantasy, with friendly pirates and dangerous, giant space spiders, which takes place in the universe of Victorian science fiction.
The main character, and narrator, is Art Mumby, a young boy, who along with his older sister Myrtle, is rescued by a motley band of space pirates after their home has been attacked by giant white spiders.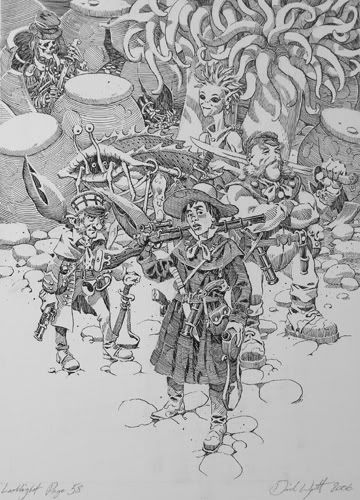 The official Larklight website
http://www.larklight.com/
Larklight is the first book in a trilogy.