Last week for kickball in the park, there were more college-age volunteers than there were children for them to assist. This week there were many children, but hardly any volunteers.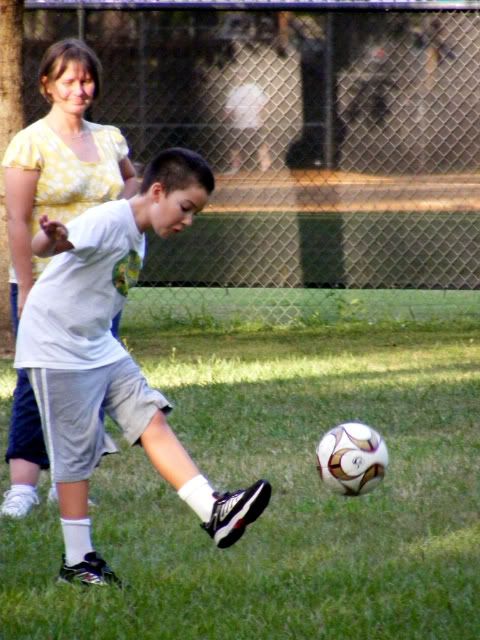 There were plenty of volunteers at soccer on Friday, though.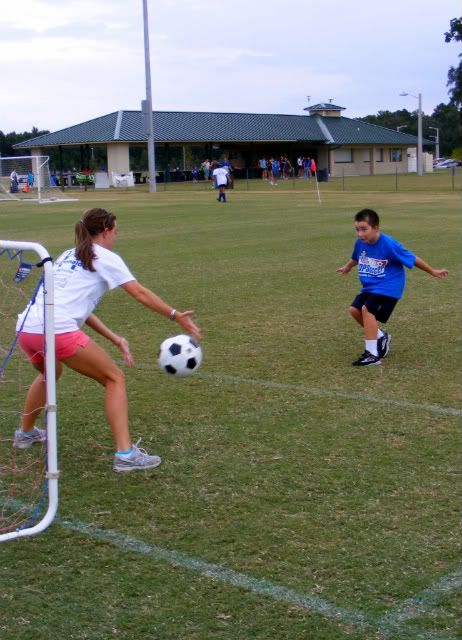 Blaze had 4 helpers all to himself for awhile, which he loved.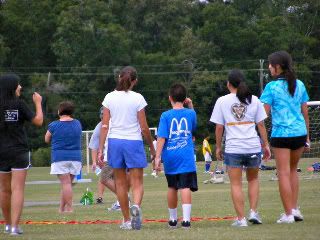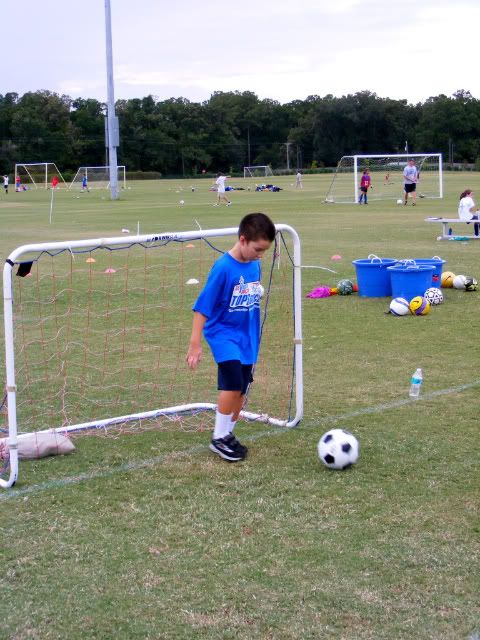 Does Duck, Duck, Goose count as a sport?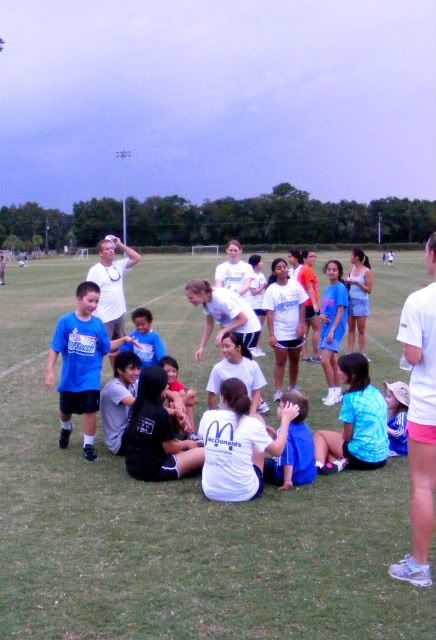 Sunday swimming: