Yesterday, we attended another steampunk outing in St. Augustine, this time hosted by the Cowford Steampunk Society, based in Jacksonville. We toured
Fort Menendez at the Old Florida Museum
and learned a lot about the early Spanish settlers and the native Timucuan culture.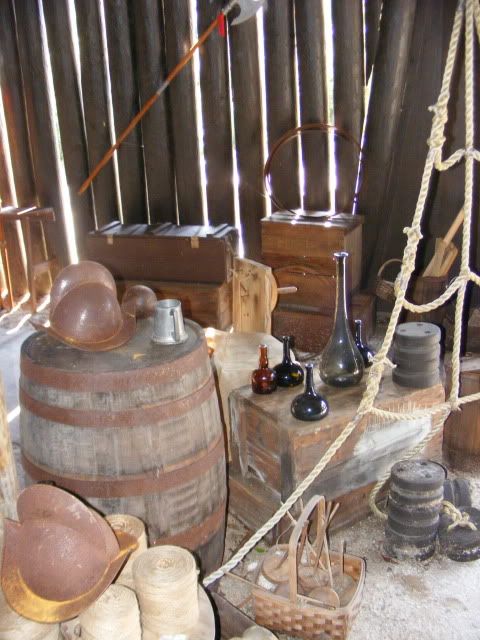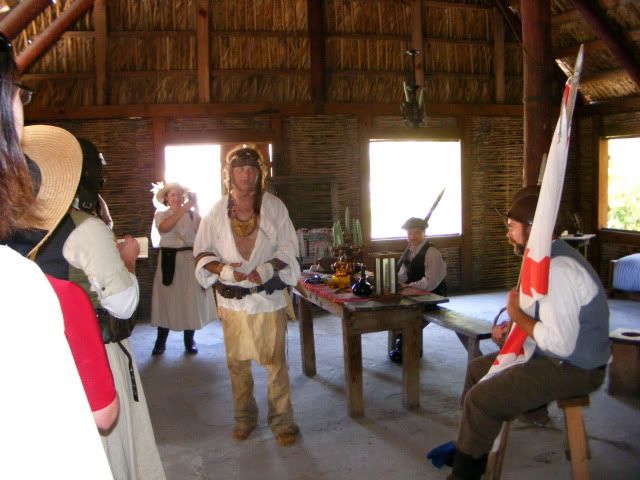 The tour guide was both knowledgeable and entertaining.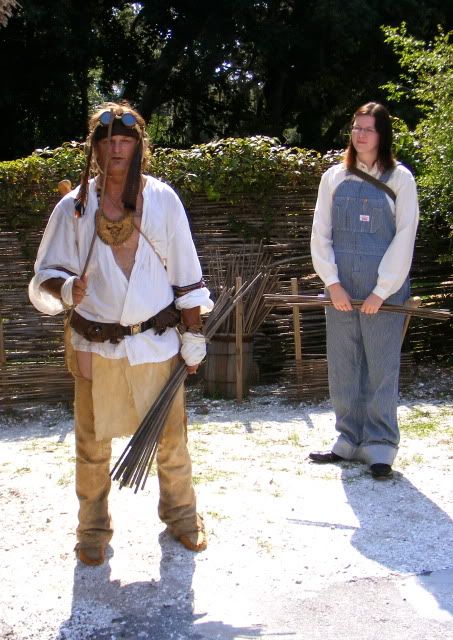 The museum is very "hands-on".
Everyone was given a chance to dip bayberry candles and then each person was given a little candle to take home.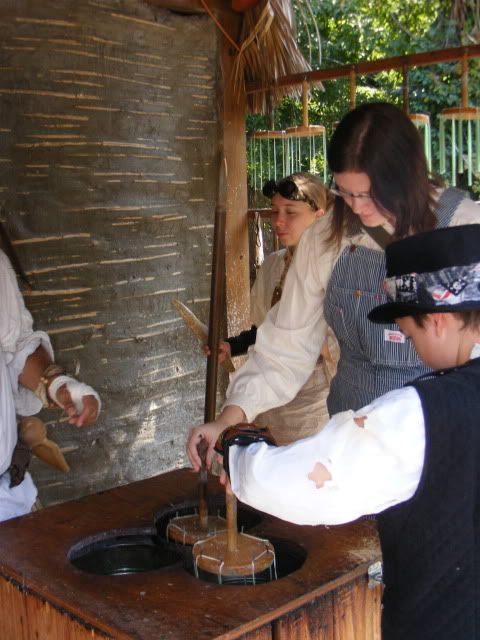 There were other daily tasks performed by the early Spanish residents of St. Augustine, that the tour group was able to try.
There were also toys to play with.
The Timucuan village: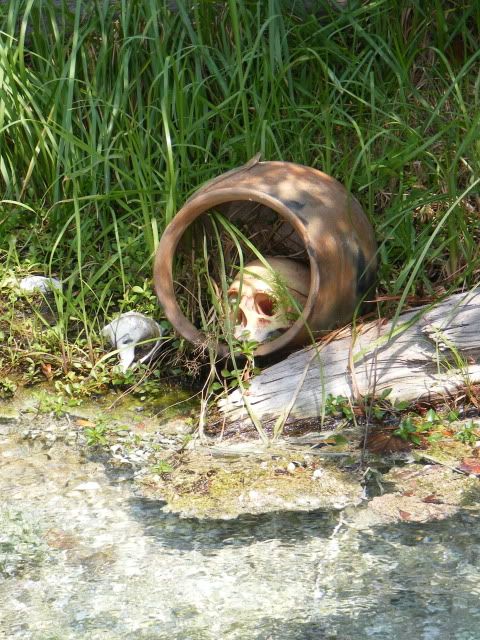 Time for some silliness:
It turns out that hollow, rubber fish have endless entertainment possibilities. They can be filled with water and thrown at people, become the pike on the pike, or be used to re-enact the Monty Python Fish Slapping Dance.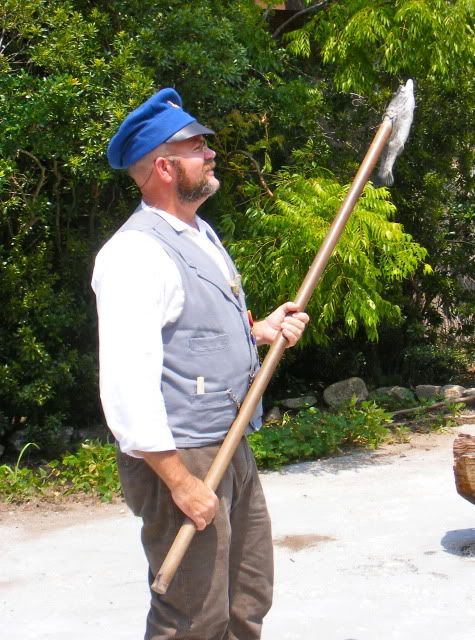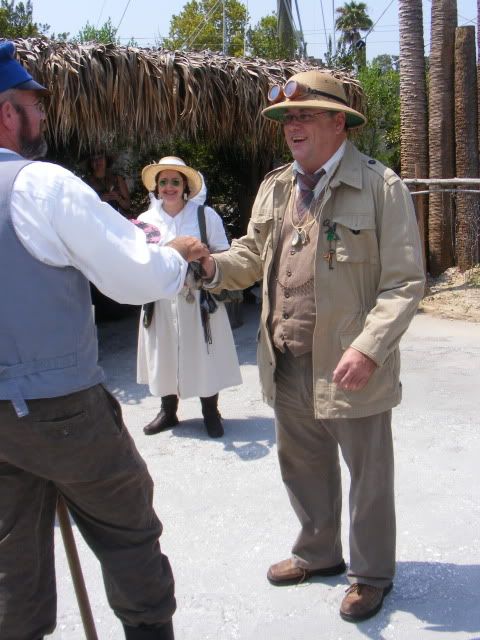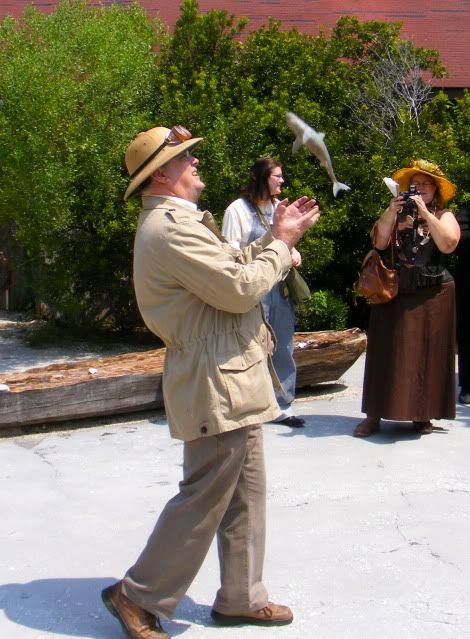 Group picture:
After the tour, we all had lunch together at
La Pavillon
restaurant.
And, no trip to St. Augustine is complete without wandering through a few antique stores.
Recycled bicycle parts: