Here is Blaze helping me to pretreat the wood before staining the pieces of the footboard for his bed.
That was late autumn in 2009. The footboard was finished by the first day of winter.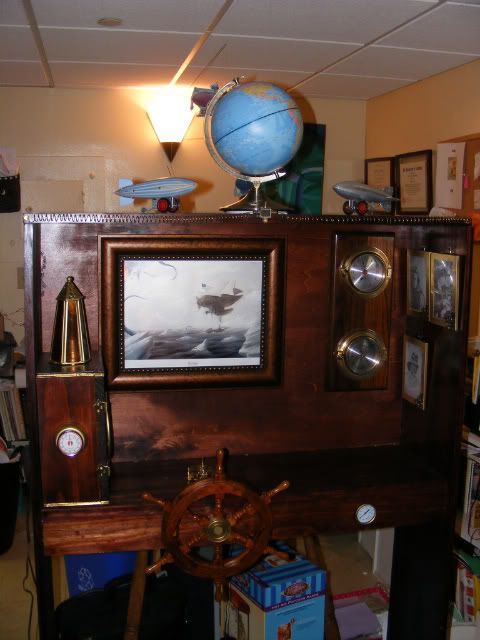 The plan was to make a headboard to match it, either the following spring or summer, while school was out and I had more time. Well, that didn't happen. Blaze and I talked about it. I even salvaged some of the boards when I took apart his old toy shelves, just for that purpose, but I still didn't start working on it. It was only preparing to move that motivated me to actually do something about this. My fear being that there would be no place to do woodworking in our new home. We don't have a new home to move to yet, so that might not be true, but it was enough of a threat to get this project finished.
DH drew this airship and I carved it into one of the side boards.
Brass spray paint made everything match with the brass on the footboard.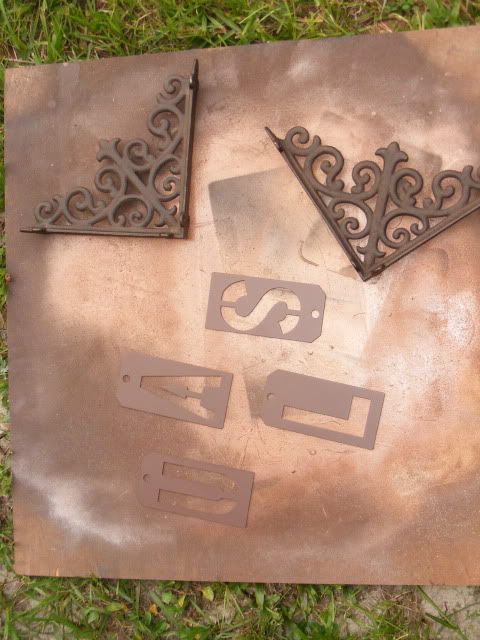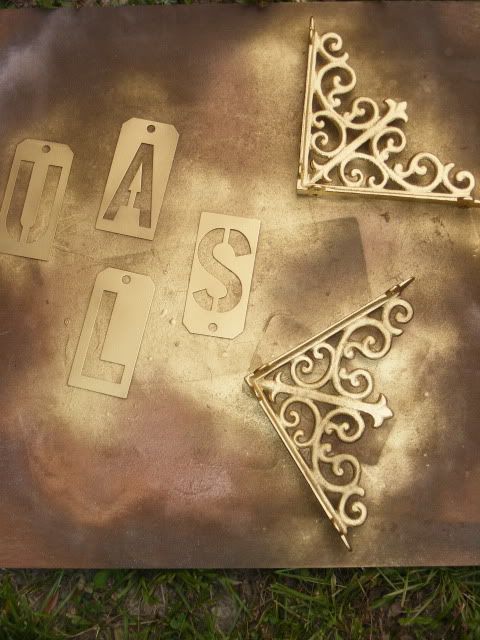 Last week, I made the cushion, by covering a piece of thick foam rubber with chocolate brown velour fabric and tying on some brass buttons. I made a discovery about cutting foam rubber, of the tools I have, a bread knife cut through it the easiest.
We spent the fourth of July assembling the pieces and moving it into place at the head of the bed.