After almost three weeks in Tallahassee, it was time to get out of the house and do something fun. Today was a free admission day at
Mission San Luis
, a local living history museum and archaeological park.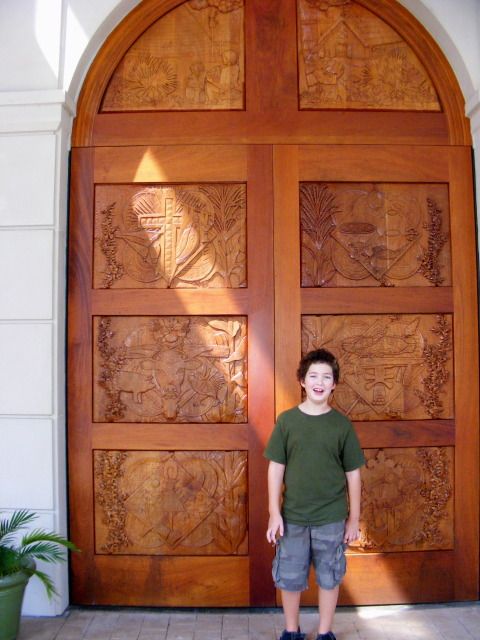 There is a nice little museum with some of the artifacts that have been found on the site, as well as reproductions of the types of buildings used by the Spanish and the Apalachee people, staffed by reenactors in period clothing.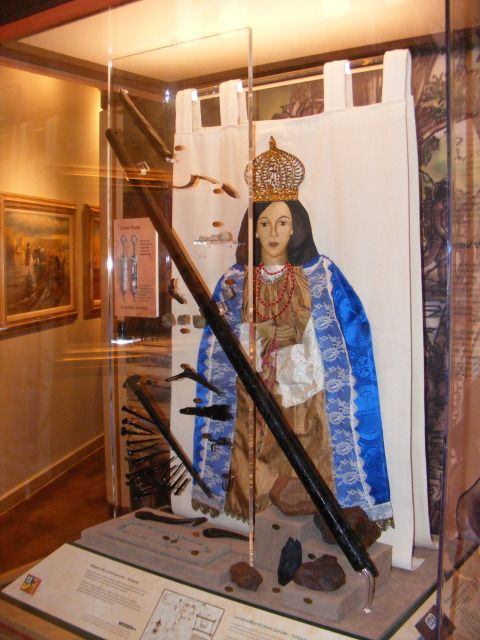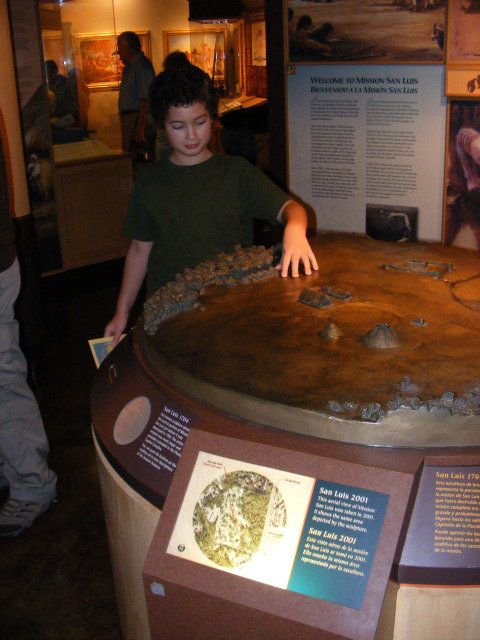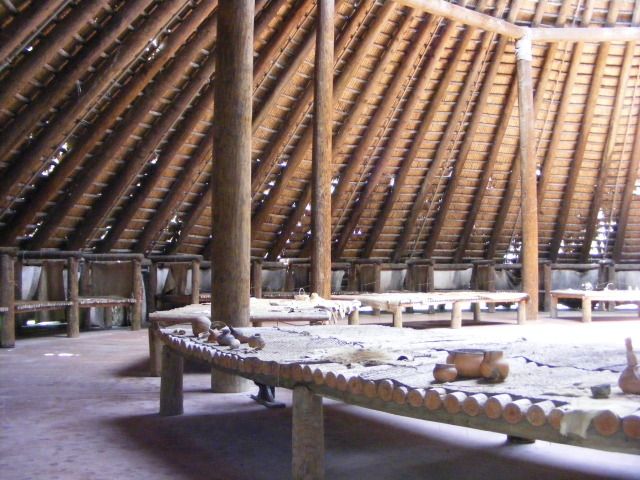 The goal for an Apalachee ball game: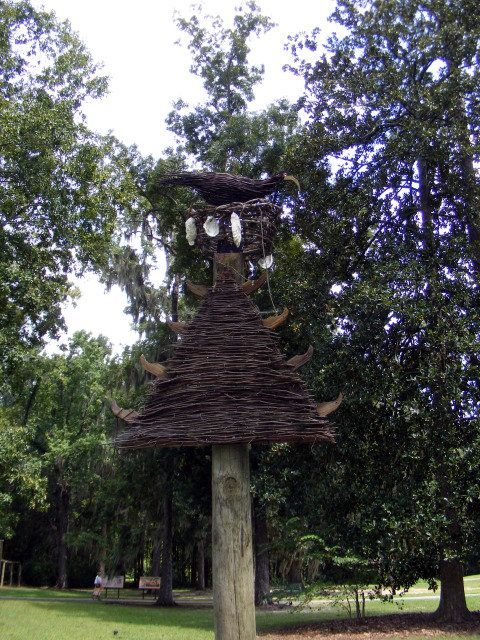 A Spanish home: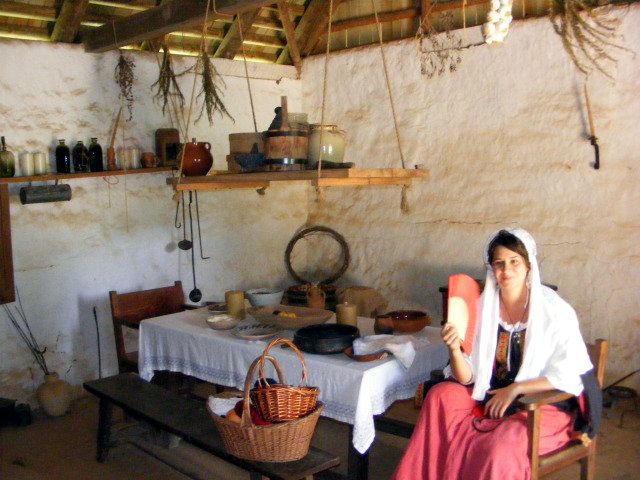 Cooking demonstration, making apple cider pork: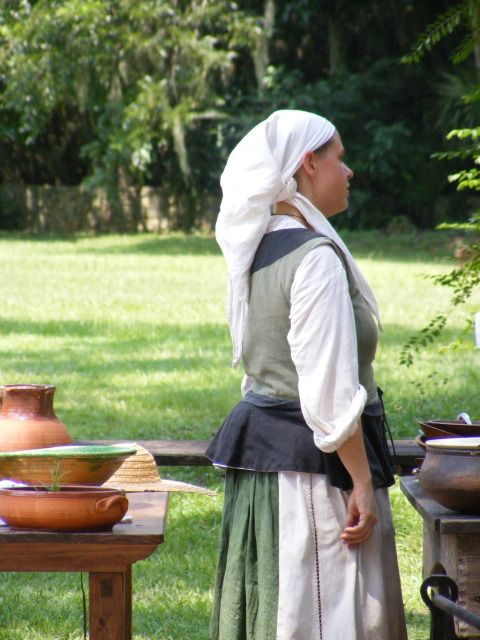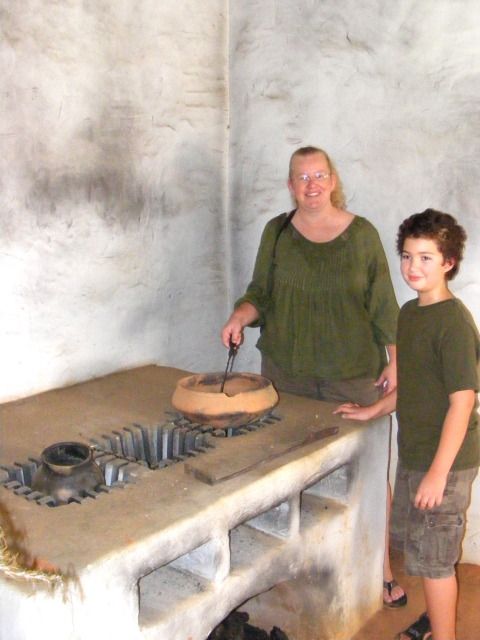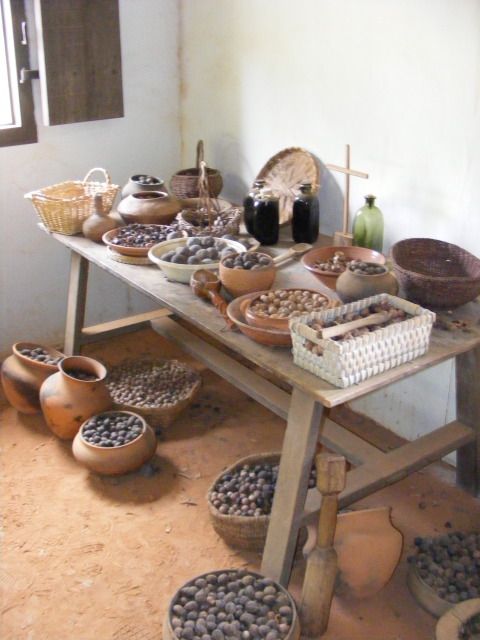 Never before has chicken come to the table so fresh:
Yes, they are alive.
Blacksmith demonstration: