We are just starting to find our way around our new town. Tallahassee has several parks and we went to two of them today.
Optimist Park is a neighborhood park with a playground, baseball field, volleyball courts, a basketball court with baskets mounted low enough for children, and a field which may be for soccer (there are bleachers, but no goals). There seems to be a hiking trail across the road, but we decided to look at that another day, when we remembered to bring water along.
After an early dinner, we went for a walk around Lake Ella. A sidewalk runs all the way around the lake and there are lots of different birds to look at. A couple different families shared the bread they had brought to feel the ducks with Blaze.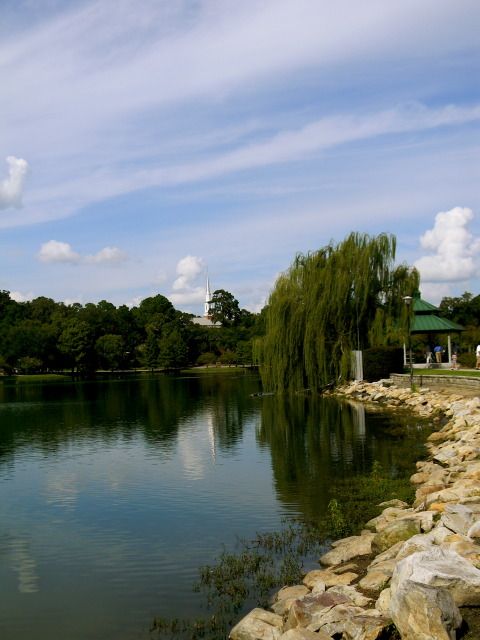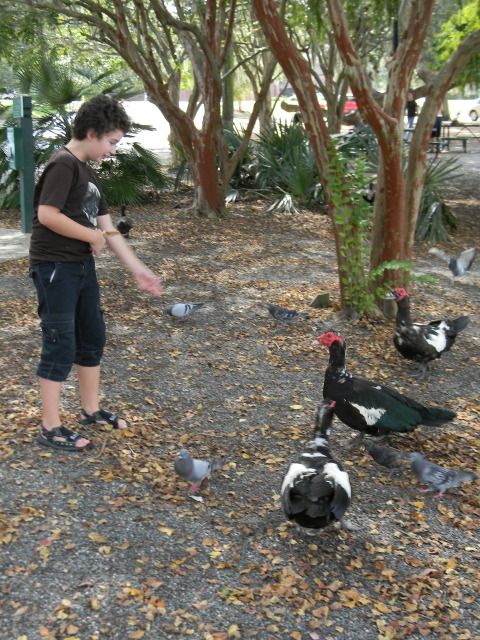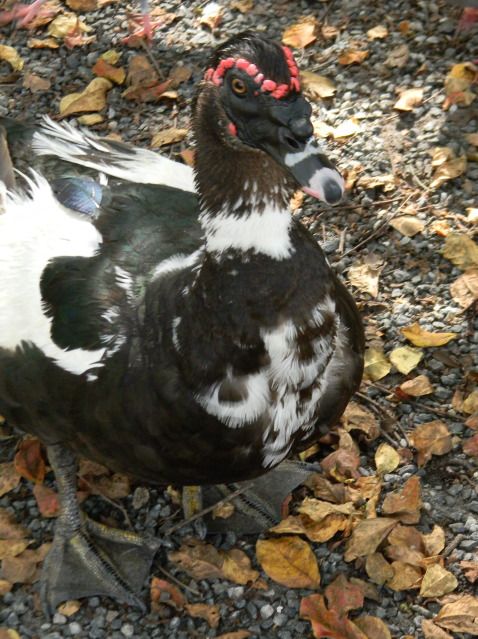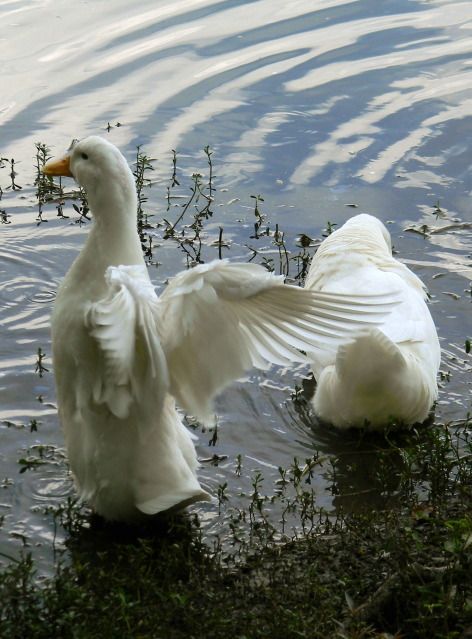 A goose egg next to the white geese.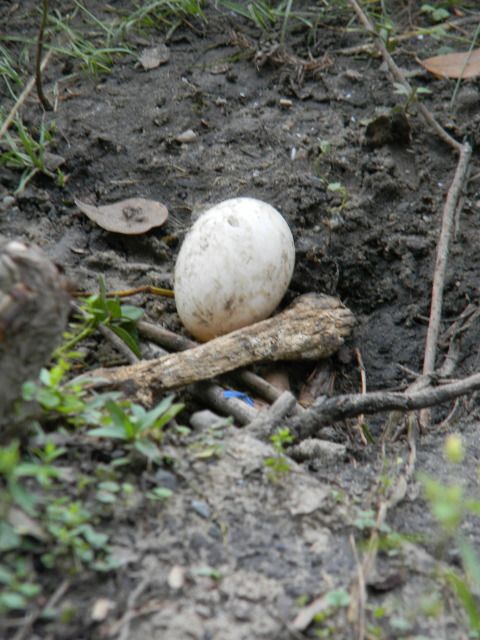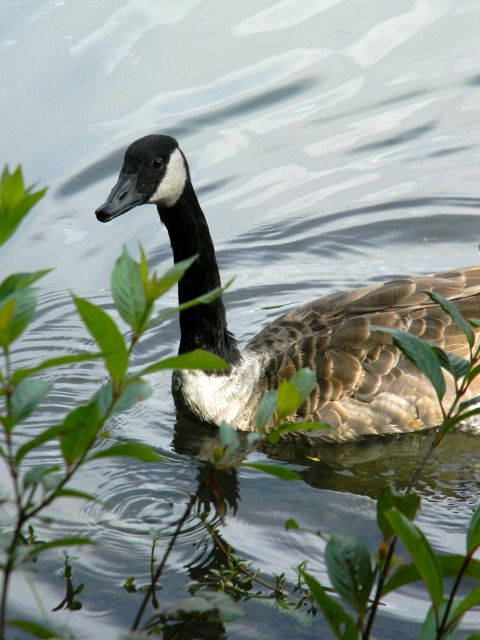 Besides the bird watching opportunities, there are several shops, housed in what used to be little tourist cabins, on one side of Lake Ella, a coffee shop, bike shop, snow cone stand, and cupcake bakery.