This is the recipe for the little salmon sandwiches that we had at our beach picnic on Saturday.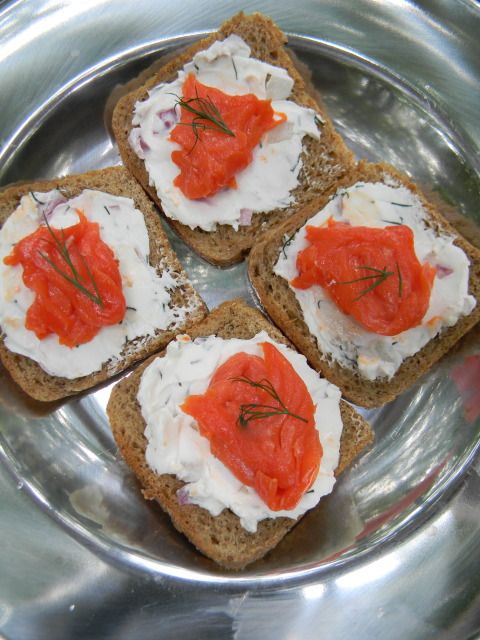 8-ounces cream cheese
2 Tablespoons finely chopped red onion
1 Tablespoon finely chopped, fresh dill
1 teaspoon lemon juice
smoked salmon/lox
cocktail rye bread (found near the pita bread in most grocery store deli areas)
extra sprigs of fresh dill for garnish
Bring cream cheese to room temperature, so that it is easy to stir. Add onions, dill, and lemon juice to the cream cheese and stir well. refrigerate until ready to use. This can be made a day in advance.
Spread each slice of rye bread with the cheese mixture. Add a piece of lox and garnish with a tiny sprig of dill leaves. Serve immediately.
For our picnic, I kept the ingredients separate in the cooler and assembled the finished product just before we ate.