We didn't go anywhere for New Year's Eve, but we had a good time at home. We covered the table with party foods (mostly made out of things left over from Christmas) and watched regeneration episodes of Dr. Who.
DH even got dressed up in the new vest I gave him for Christmas and made a pitcher of sangria.
When we were not eating, DH and I cleaned up and repainted this picture frame that we had purchased for $2 at a charity resale shop.
One of Blaze's gifts for Christmas was a chibi picture of two of the members of the
League of Steam
, which we received for supporting their resent Kickstarter campaign, but I wanted the picture to have a nice frame before it went up on his bedroom wall.
Because I didn't like the yellow matting that came with the picture frame, I went over it with alcohol inks in mixed metallics and browns, the same method I used for some of my Christmas gift tags.
DH removed the class from the frame and did an excellent job of cleaning it.
I spray painted the wooden frame with the "beaten copper" spray paint left over from the "Big Wheel".
First thing this morning, the picture went into the frame and was hung on Blaze's bedroom wall.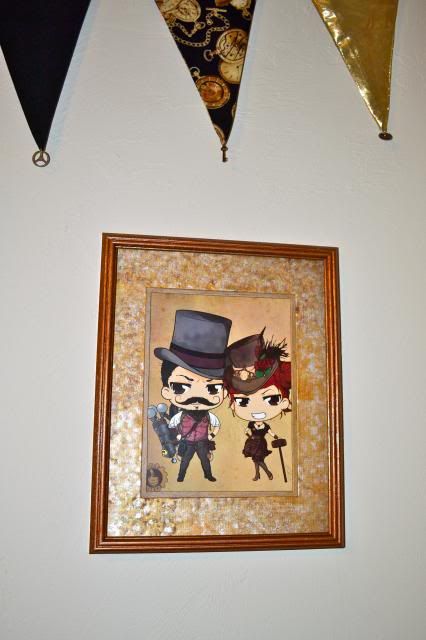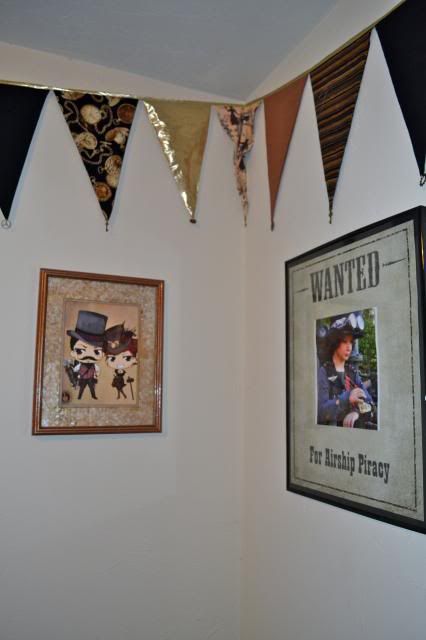 Our new year is off to a pretty good start.
I hope everyone has a wonderful 2014!