This is the "Ramp of Doom" as designed by the members of Splendid Teapot Racing New Zealand. It is also the piece of the teapot racing course that I have been most intimidated by. I put off building it as long as I possibly could, in hopes that someone else would take pity on me and build it for me, but race day is quickly approaching. I couldn't procrastinate any longer and it turned out being something I could do. Curves are not easy to create and it's not perfect, but it's a lot better than I imagined it would be a couple weeks ago, when I was suffering from complete lack of confidence.
For the edge of the ramp, I used plastic canvas, held in place with upholstery tacks.
The non-skid surface is sand sprinkled on wet paint and then painted over again.
Being able to fit the ramp in the car is important, so I made it in two parts. The wedge-shaped support piece in the middle has two bolts that run through it, holding the two halves together.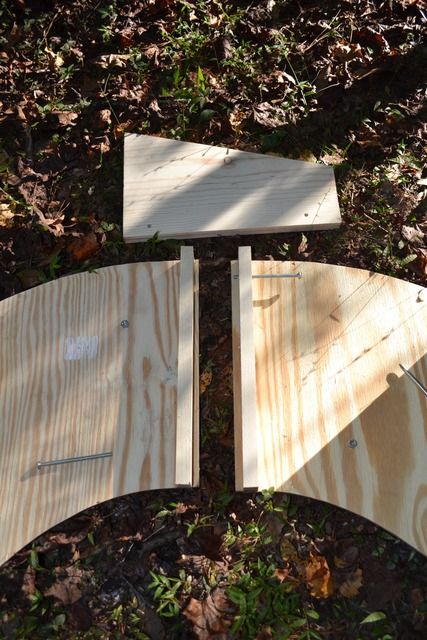 The kids testing the new ramp and having fun with the teapot racer: