More highlights from the Jan. 23, 2016 Splendid Teapot Race.
This week's featured teapot racer, "Hot Toddy" was built and operated by Lori Knott. It was the only racer at the Renninger's Steampunk Industrial Show to come with its own adorable support vehicle.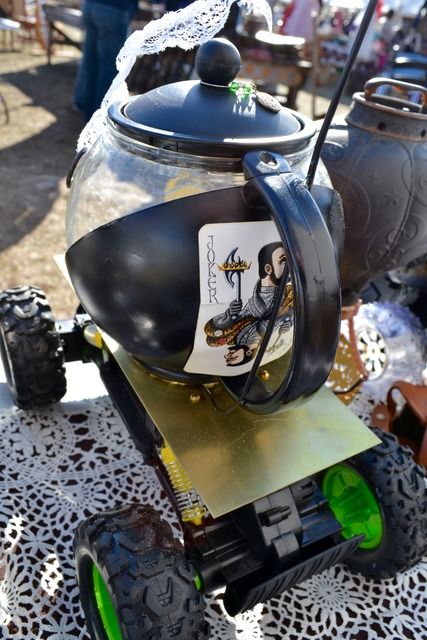 The cheerful minion behind the wheel never stopped smiling, even through a shattering accident and an inability to complete the course.
I'm not sure how we managed to get through the races without the loss of a single teacup or saucer, but twice the racers themselves suffered from broken glass.