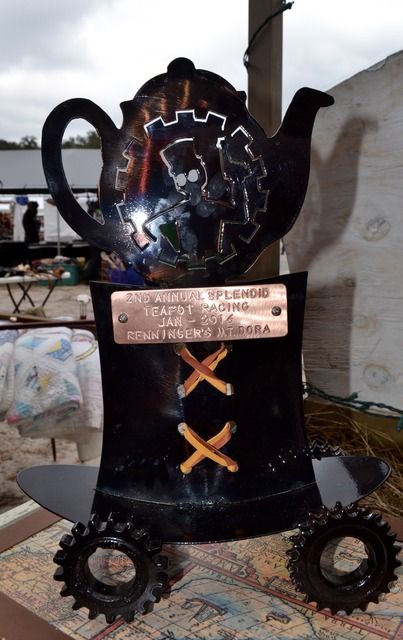 Today's featured teapot racer is Earl Grey, the over-all winner in both the October and January races.
Earl Grey was built by my son and me and operated by my son.
Registering for the race:
Practicing before the big race:
Bribes for the judges (the quality of the bribe is part of the contestant's over-all score in teapot racing). These are chai cupcakes:
The race:
While the judges were tallying up the scores, we ran our first teapot drag race. Earl Grey won that, as well.
The winners are announced: