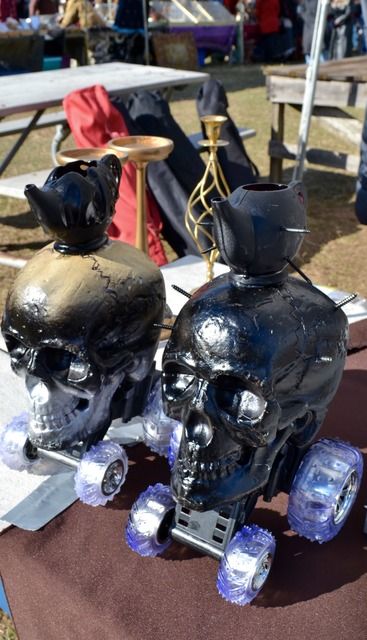 This week we have two featured teapot racers, Imperator Katiosa and War Boy, created by the mother and son team of Kat Cain and Draiden Cain.
They are both rather menacing, Imperator Katiosa with screws and nails penetrating from its skull and teapot, and War Boy with its shiny chrome teeth and partially melted teapot.
Although they are both made from the same remote controlled car base and use mostly the same decorative components, they did not run the same.
Here they are at Renninger's Steampunk Industrial Show in Mount Dora, Florida on January 23, 2016:
War Boy seemed better balanced.