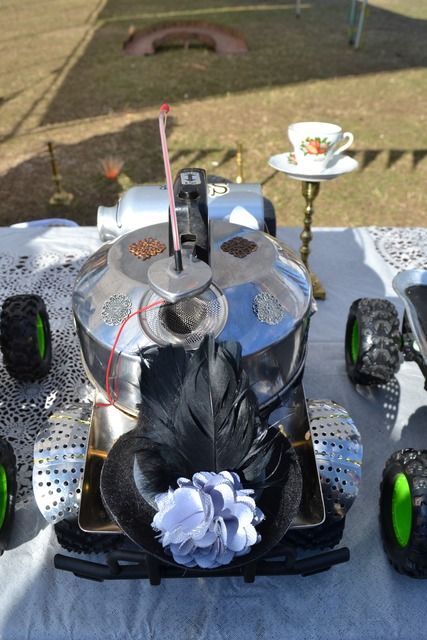 This week's featured teapot racer is Silver Creamer, built and operated by Jusnel Gonzalez.
Although he didn't finish building this racer until the night before the race, Jusnel's skill with an remote controlled car meant that Silver Creamer came in second in over-all points, with a total score of 75, at Renninger's Steampunk Industrial Show on January 23, 2016.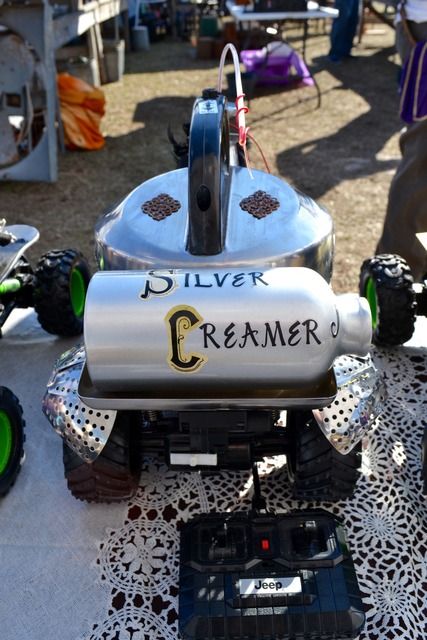 He may not have received full points for the quality of his bribe, but it was funny when he he handed the judges the single serving package of Goldfish crackers.
This was the best maneuvering through the slalom of candle sticks. If you listen carefully to the video, you can hear the impressed spectators, as well as Jusnel's very proud son shouting, "Go, Dad!" followed by, "That's my Dad!"
Silver Creamer won two medals, Best Course Completion (it took only 1 minute and 43 seconds) and Best First Time Competitor.