We had a wonderful Thanksgiving meal at DH's professor's house! There was good conversations, good food, and Dr. D always has the best toys!
He has an amazing collection of vintage toys, as well as other fun antiques, like this working 1923 record player (the very first portable).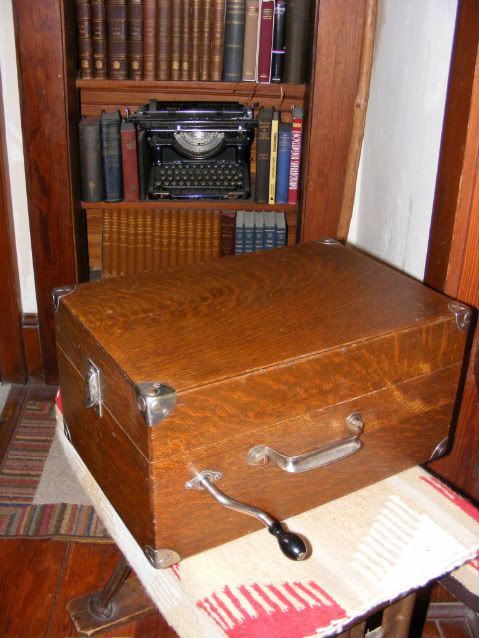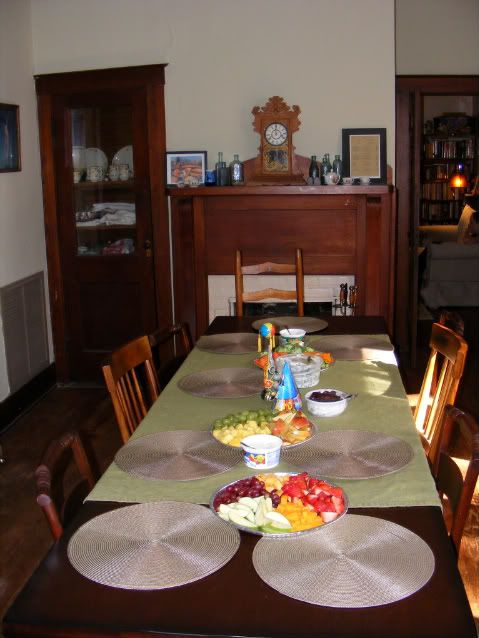 The centerpiece on the table: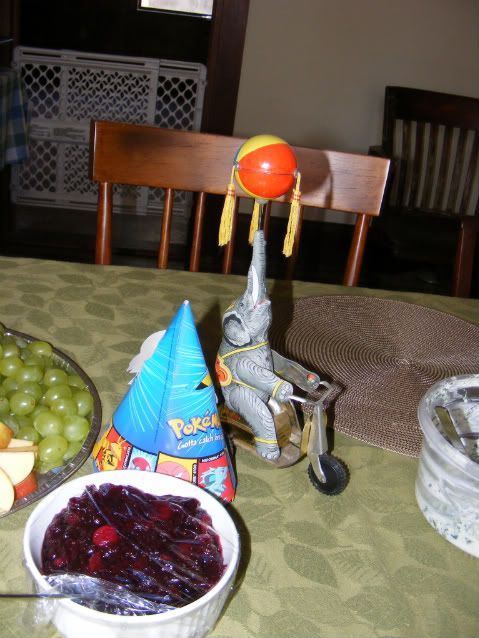 DH cooked the turkey.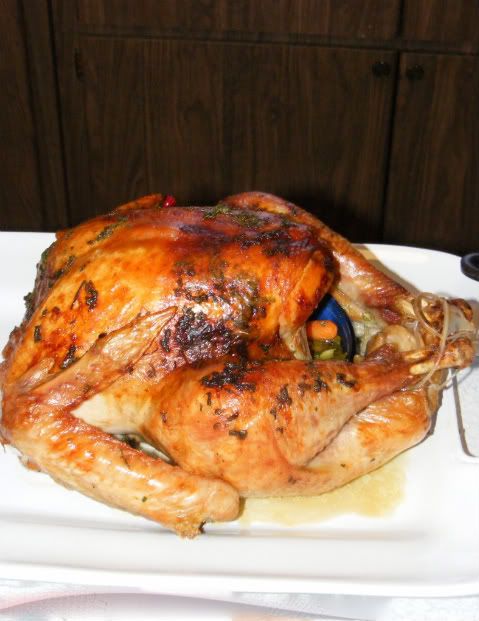 Blaze's favorite things about Thanksgiving dinner were having a big furry dog to play with, and playing with all of the noise-making toys in the house.