The Tesla Ranger headed off to another great adventure tonight. This time it was "Ghouls, Goblins, and Greeks", the University of Florida's sorority trick or treating event.
Each house on Sorority Row chooses a theme.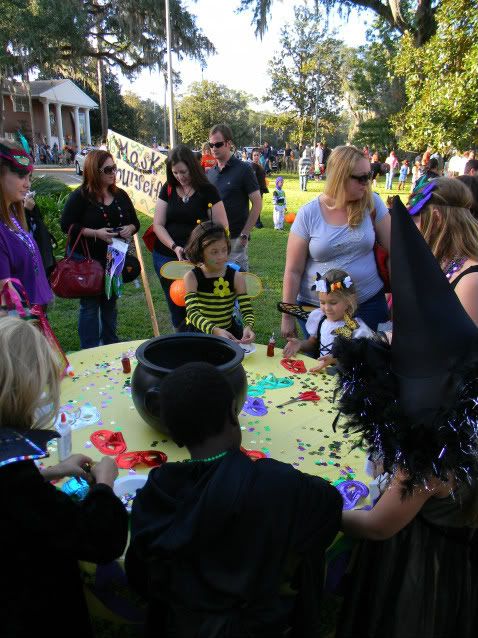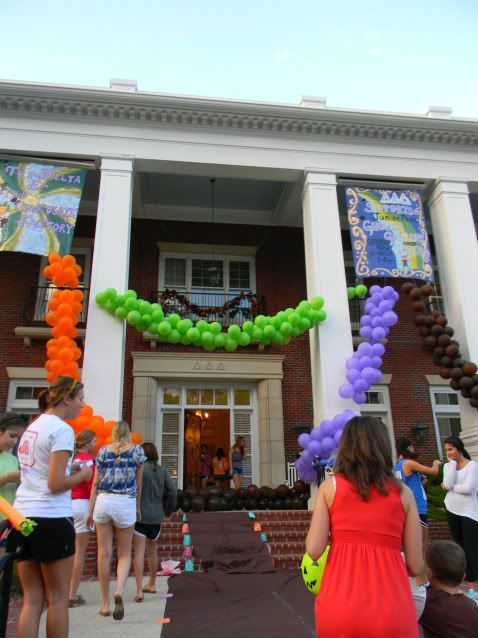 The decorations and children's games go along with the theme and so do the girls' costumes. Here we were met by Willy Wonka:
Blaze competing with an Oompa Loompa in a ring toss game: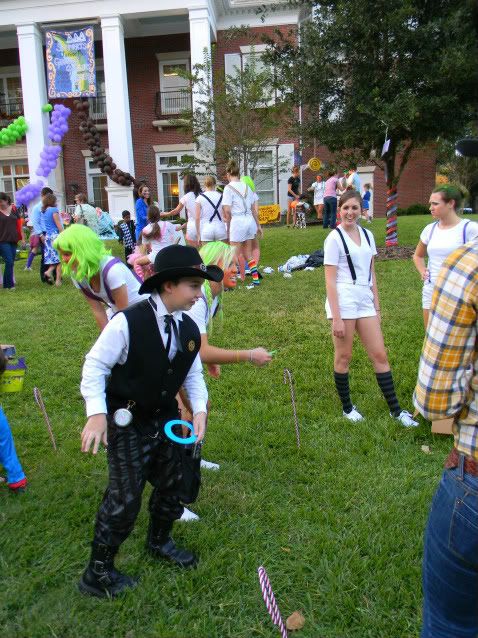 For this game, a very enthusiastic Blaze got to smash a pie (a pie plate full of whipped cream) into this girl's face: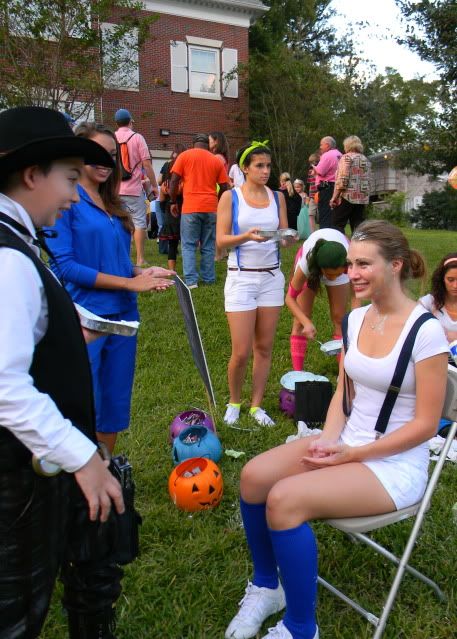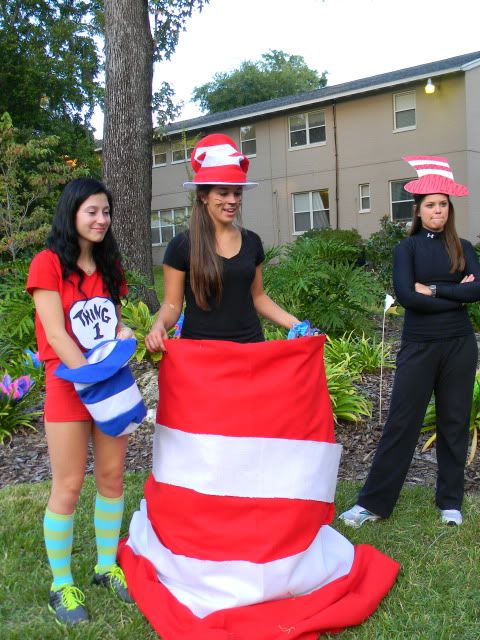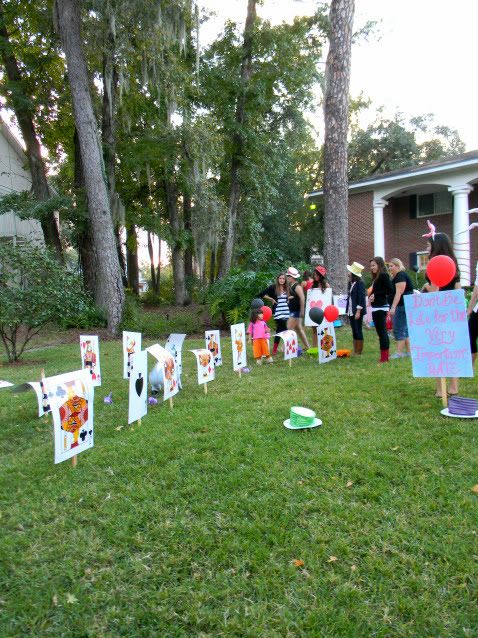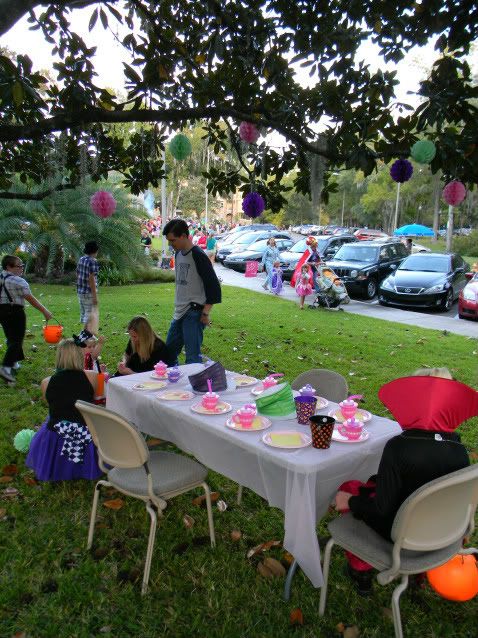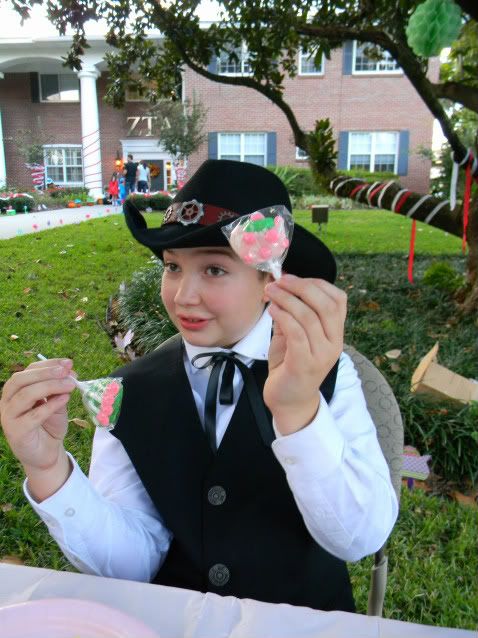 There were some fun costumes there, too.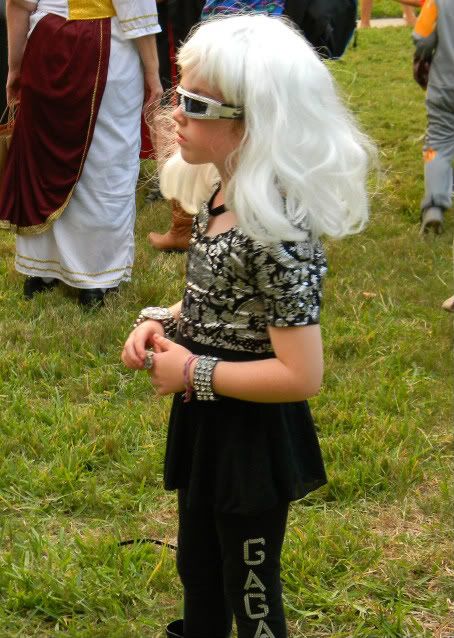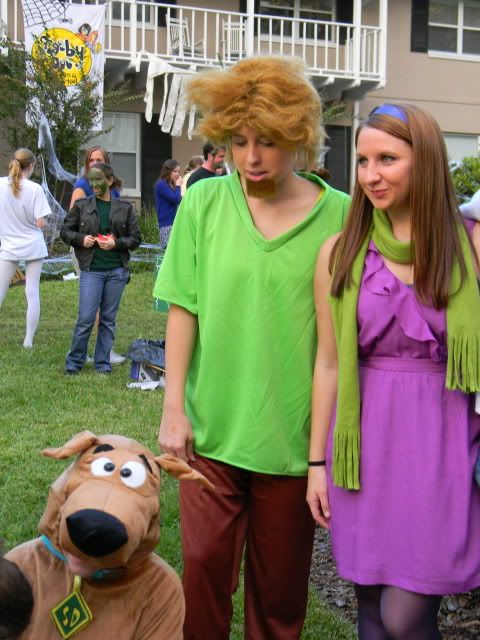 The magician who tried to make Blaze's Nerf gun disappear:
The sorority girls are always very generous with the candy.
Tonight's haul: