The members of the Tampa Bay Steampunk Society were treated to a tour of Ybor City this afternoon. Our guide was the very charming and talented Mike Norton, who plays the role of Col. Teddy Roosevelt for his tours of the city where Roosevelt and his "rough riders" were stationed in 1898.
Ybor has a very colorful history full of Cuban, Mexican, Italian, and Jewish immigrants, soldiers, cigar factories, artists, night clubs, and gangsters.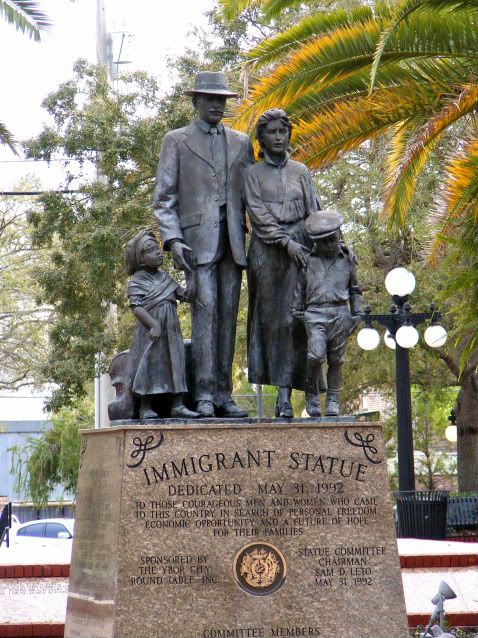 Here, our guide stands in front of a row of houses built for the cigar factory workers: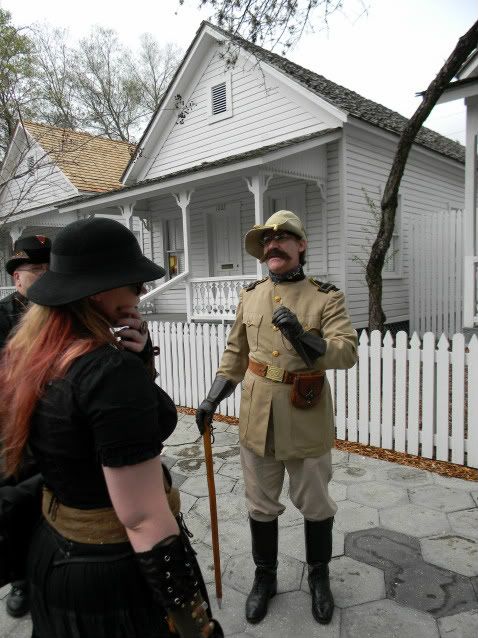 Explaining about gangs of boys who once greased the streetcar tracks and pelted the passengers: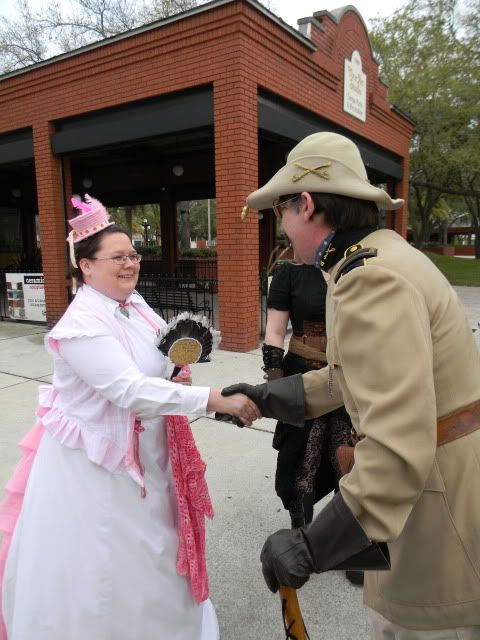 There had been a parade Saturday night and Mardi Gras beads were everywhere.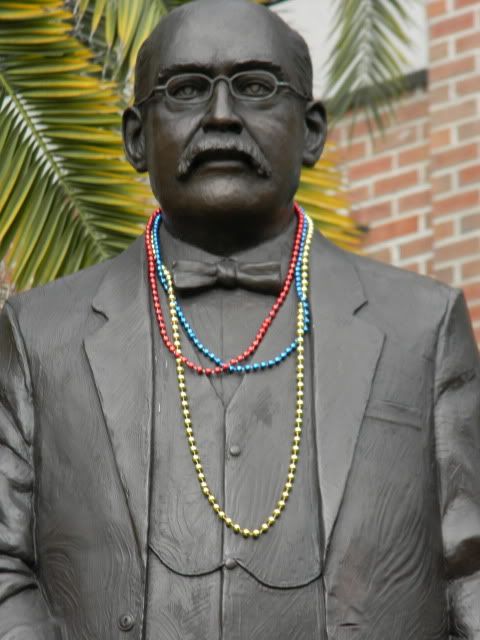 Since this was a steampunk event, there were people in costumes and a chance to look in a store that sold costume and vintage clothing.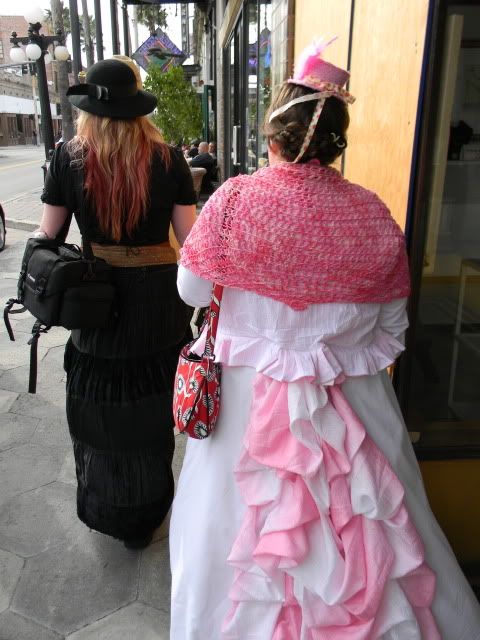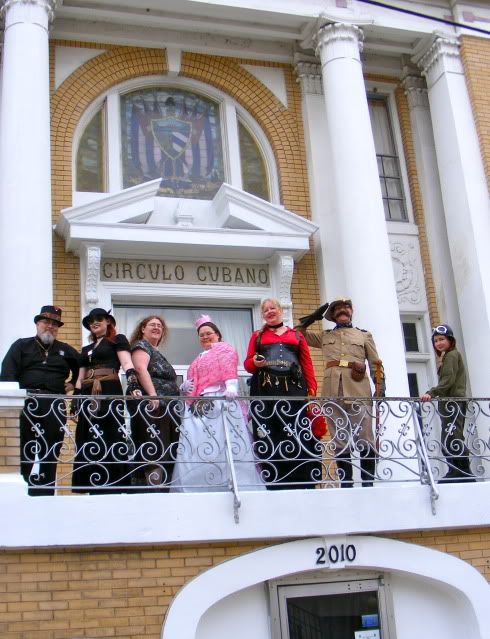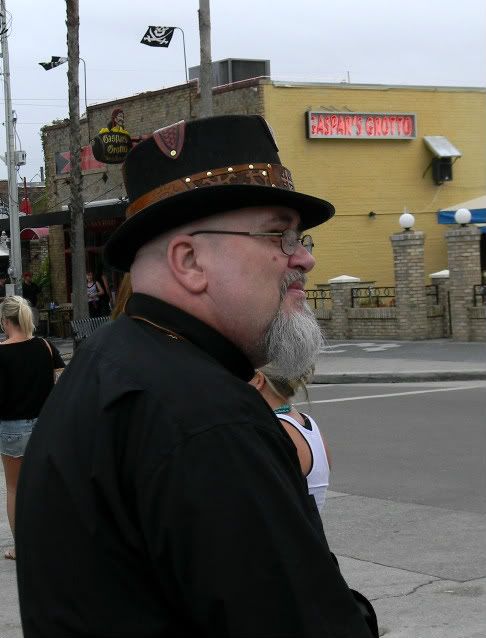 I really can't say enough good things about our tour guide. He was very entertaining, combining history, ghost stories, and humor.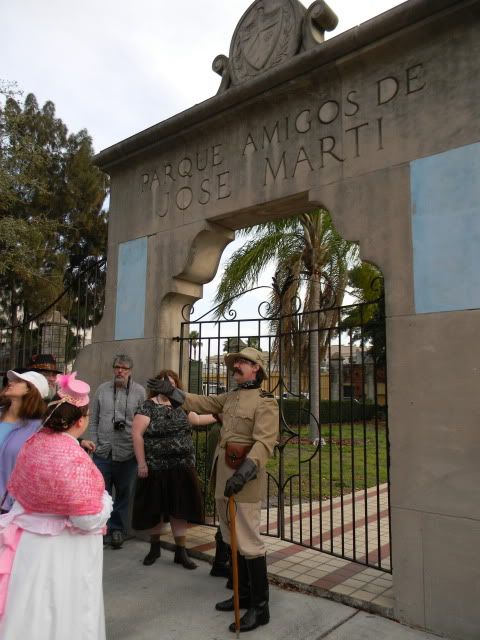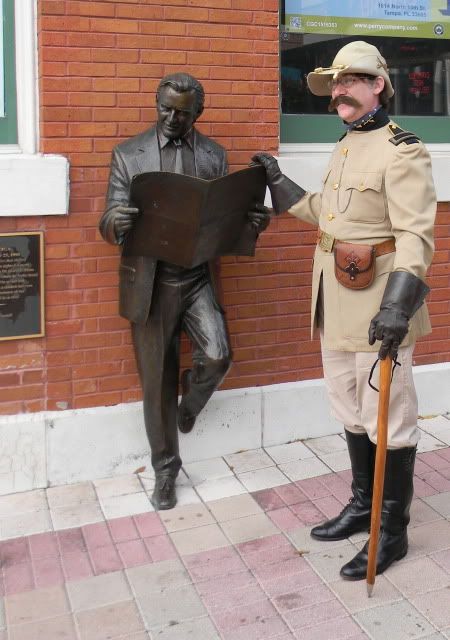 When the tour was over, DH, Blaze, and I walked to the Columbia Restaurant for dinner. We saw this on the way:
Ybor City at night: