I had been wanting an old fashion train case/over-night case, so I was very excited when I found this one under a pile of old suitcases in the back corner of the Salvation Army Thrift Store. It is just the kind of sturdy, durable luggage I wanted to replace the thin nylon bag that we've been using to carry medicines and toiletries when we travel, and it was only $3.99.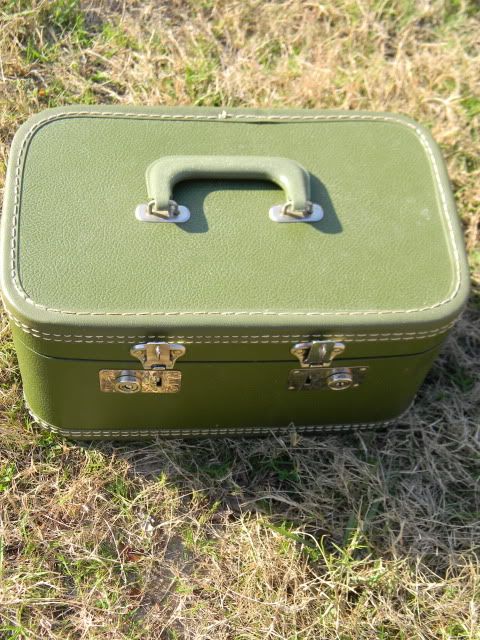 It looked good on the outside, but the inside was stained, ripped, and just generally disgusting looking.
The lining was easy to remove and I used the the pieces of old lining to create patterns for the new lining, before throwing it away. The old fabric had been glued to thin cardboard, so this became another good use for the cardboard from empty cereal boxes. A large Cornflakes box turned out to be just the right size for the inside of the lid and the floor of the box.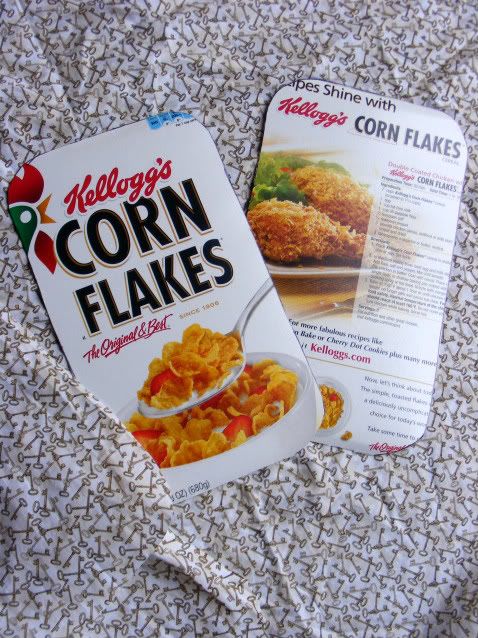 I used cotton fabric that I already had on hand, adding a 1/2 inch seam allowance to it, and used iron-on interfacing cut to the exact size of the area to be covered in the case.
After giving the entire box, inside and out, a thorough scrubbing and letting it dry, it was just a matter of glueing all the lining pieces in place and smoothing them out. I also used Super Glue to attach a small shatter-proof mirror.
Now, I just need a reason to load it up.