Yesterday was the final day of the archaeology field school at Kingsley Plantation for this year. DH came home last night and asked me to download all the pictures on his camera. Now he's back at Kingsley all day today doing clean-up and I'm home with all these new videos and pictures to look at and share. Hmmmmm, let's see...
A nice shot of the gardens, benches, and the back of the house:
People digging holes: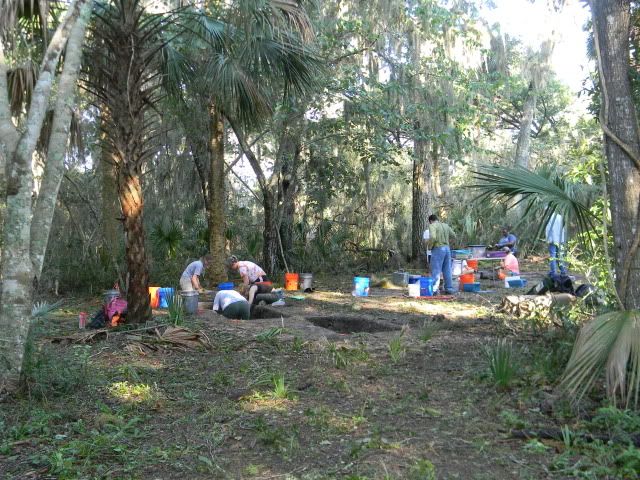 People standing in holes: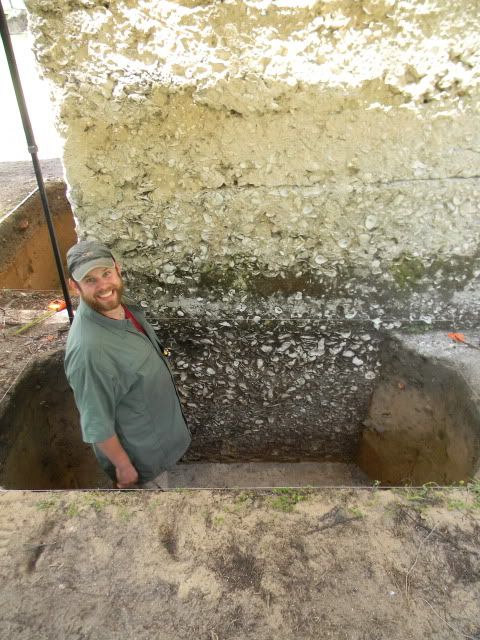 A person demonstrating just how close to human-size the units are: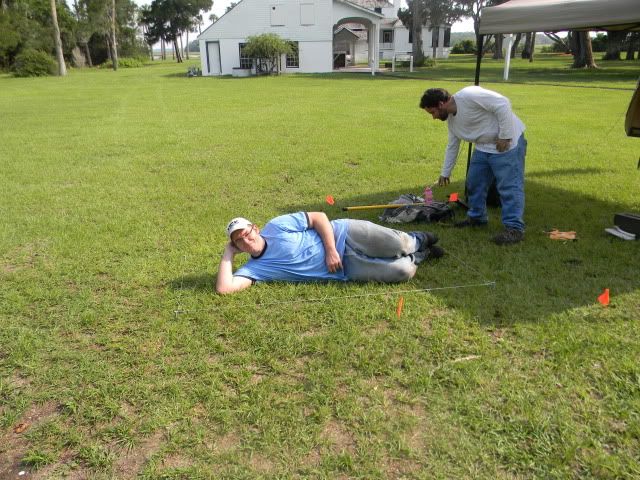 A demonstration of how easy it would be to turn the units into kiddy pools:
Storm damage:
Sad, wet DH on public archaeology day: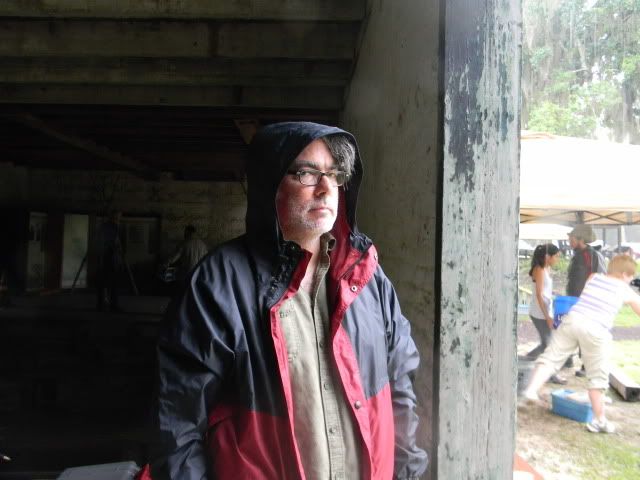 More sad, wet people:
An energetic approach to sifting dirt: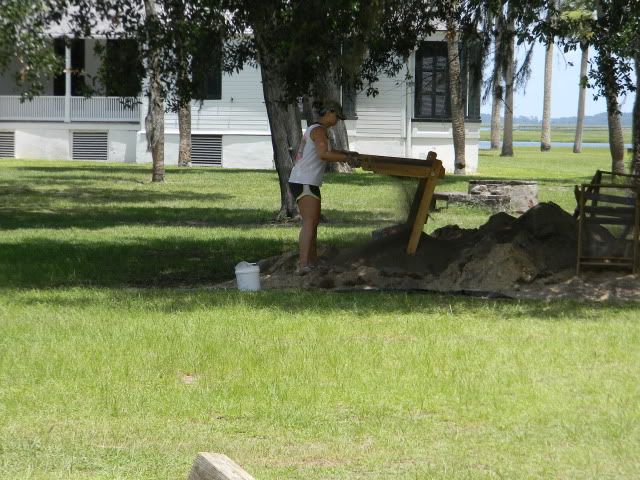 A more relaxed approach to sifting dirt: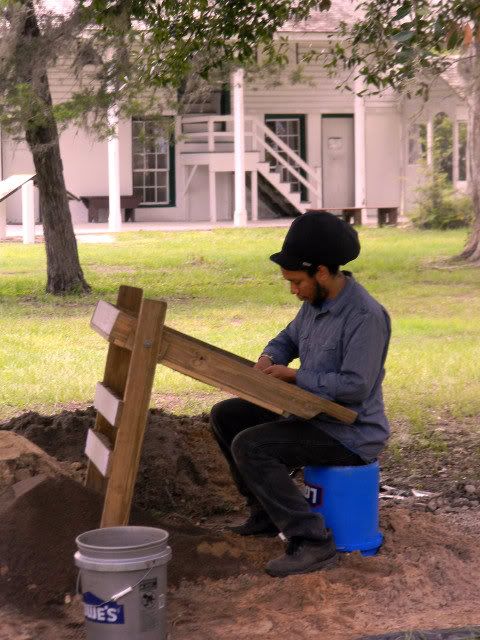 There is always at least one silly, entertaining video of the students and this is it. It's the Kingsley Slide y'all!