This is the ugly, battered bulletin board I removed from the wall yesterday.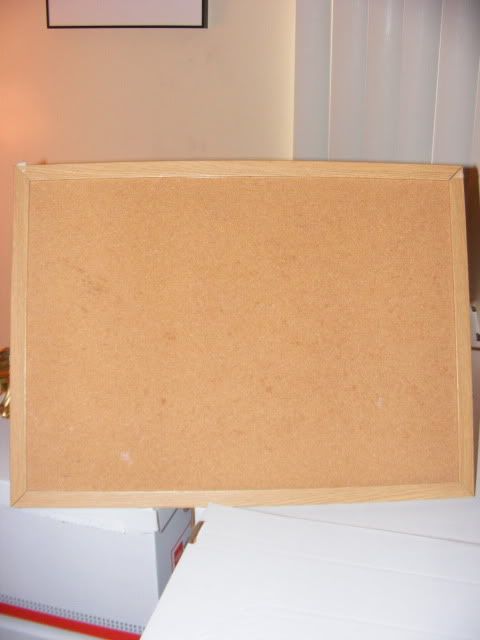 It turns out it was amazingly easy to put apart with my bare hands.
I already had an unfinished wood picture frame that I had purchased for a project long ago that had never been done. I used the same red mahogany wood stain that I've been using for all of Blaze's bedroom furniture. but the frame required more than one coat. It still looked dull until the polyurethane clear coat was added this morning.
The cork board had to be trimmed a little to fit the frame. Then I covered the cork with fabric, pulling it tight and stapling it in place.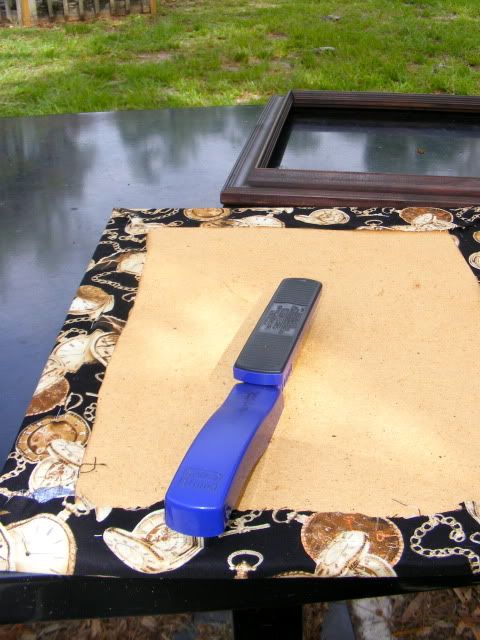 Super glue was used to hold the fabric covered cork board to the frame.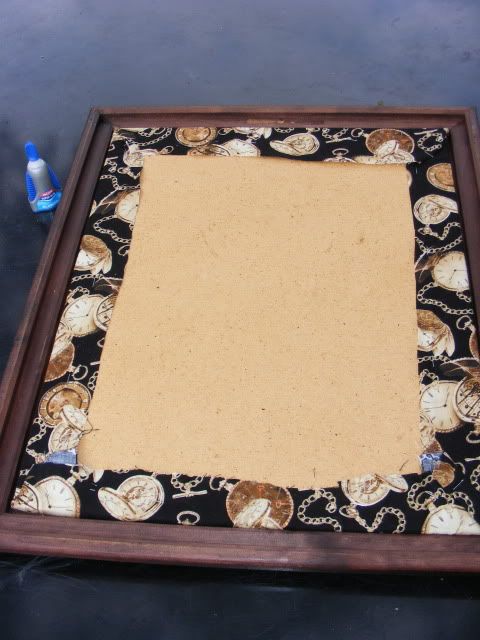 The original board had large, colorful plastic tacks holding papers on. These also got a make-over.
I didn't want to paint the pin, only the plastic, so I came up with yet another use for old cereal boxes.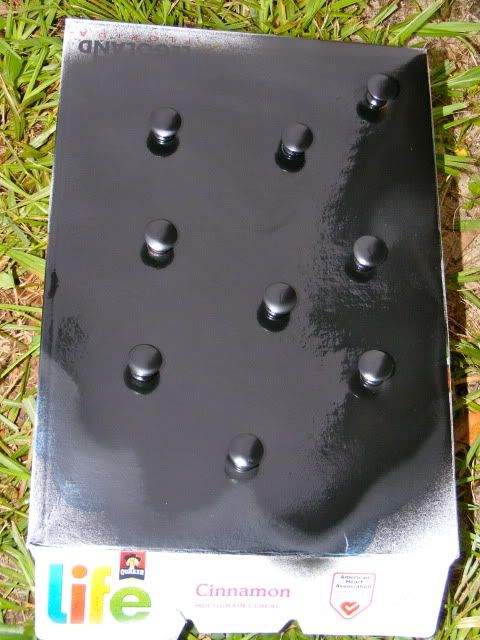 The tacks were sprayed with black Krylon fusion for plastic, which dries in about 15 minutes. Then, I did a very cliche steampunk thing and glued some gears on them.
The finished bulletin board for Blaze's room, complete with the tacks: