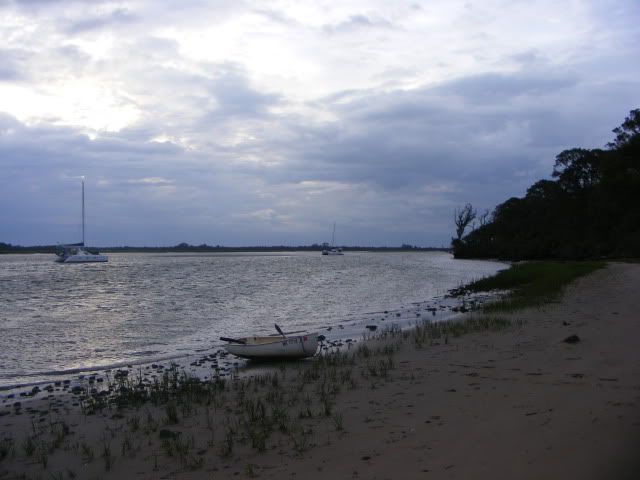 It was a very wet Public Archaeology Day at Kingsley Plantation. This was how the day began:
It then rained off and on all day.
There were moments when it seemed like the rain had moved on and the students would be able to set up demonstrations of the work they had been doing,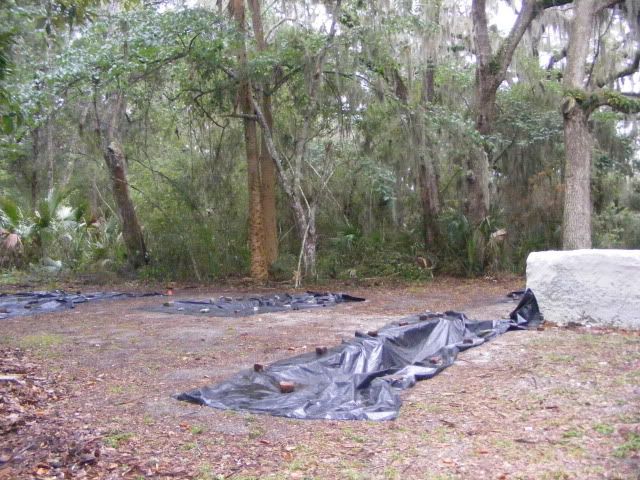 but then the rain would begin again.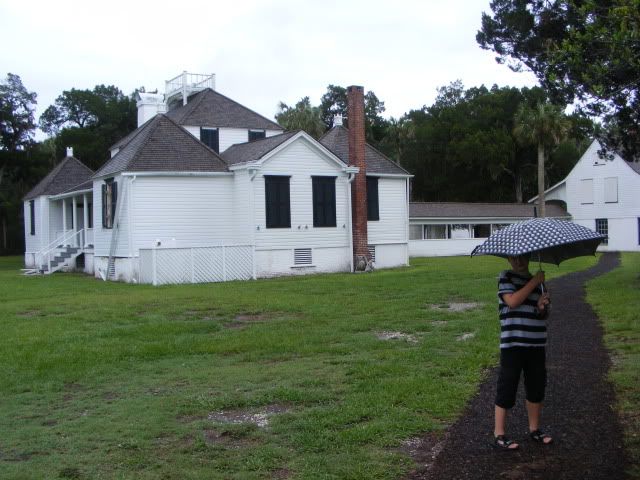 Excerpts from the 1:00 p.m. talk in the barn.
During breaks in the rain, I was able to walk around reading new interpretive signs and trying out the new path from the barn area to the cabins.
Inside Anna's house:
I also encountered some of the wildlife.